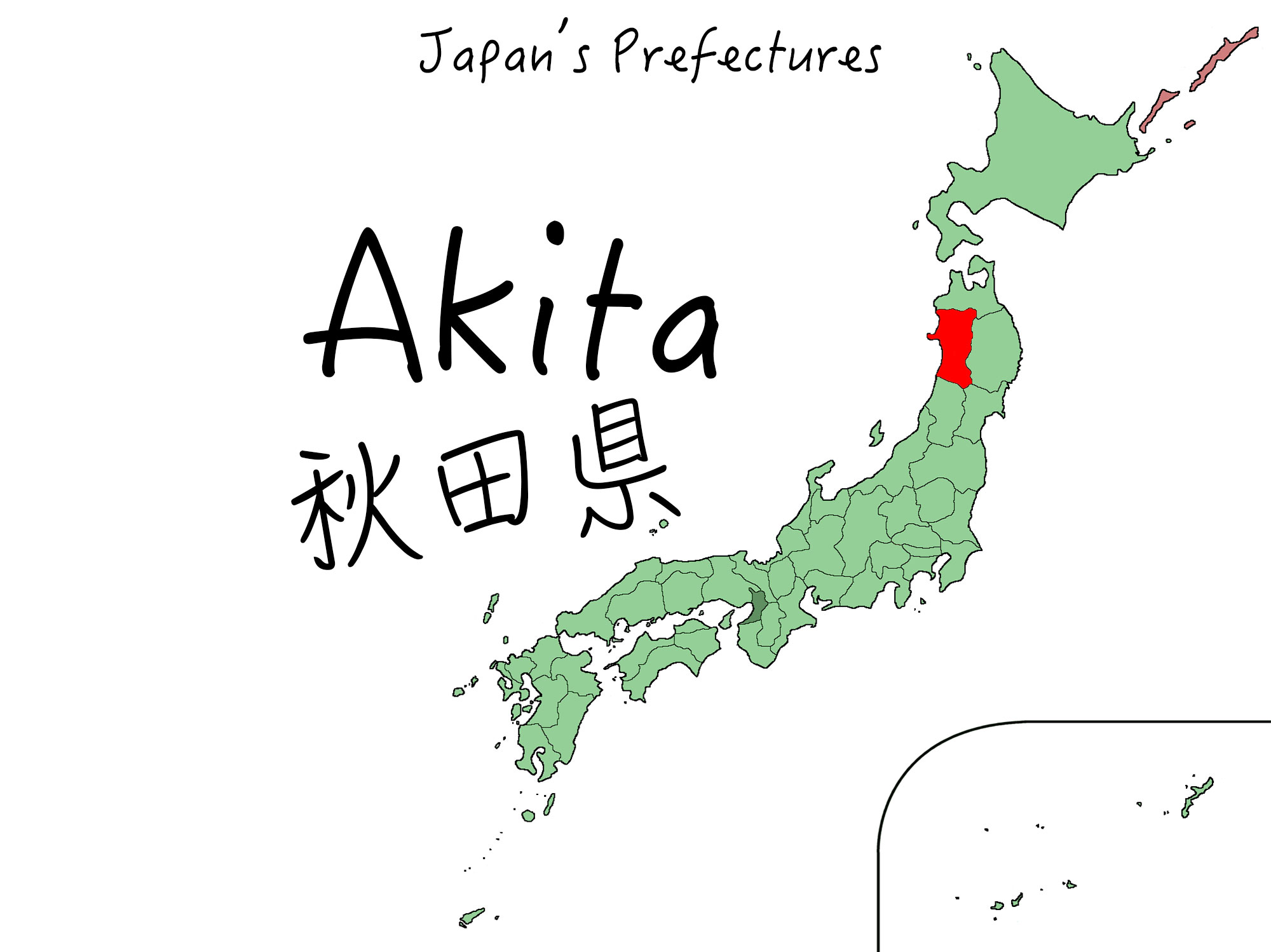 Akita Prefecture is part of the northern region of Tohoku on the main island, Honshu. Being so far north, it's a great winter destination and it's very secluded for that cabin in the woods feel. Because of the seclusion, Akita Prefecture is experiencing population decline. It's a very traditional region, most of the economy is fueled by agriculture and forestry, but one of the benefits of this is great sake! Akita Prefecture has the highest consumption rate of sake in all of Japan, how fun.
Travelling to Akita Prefecture is fastest by plane, but you can also take overnight buses (9 hours) and there's an overnight shinkansen as well if you don't want to make the long trek during the day. If you have a JR pass, you can pay a little extra for a comfy bed or travel on the cheap and sleep in regular train seats. Driving there can be quite cheap if you've registered for an ETC card, but again it's a pretty long drive so make sure you break it up with some sight seeing.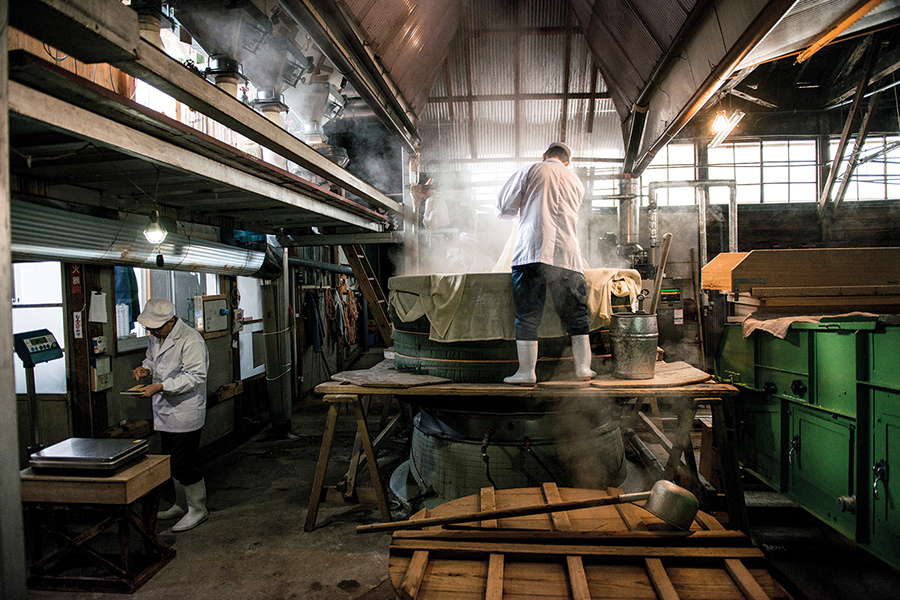 Sake
Akita Prefecture's pride and joy is definitely sake. Because the winters are so long and harsh, Akita locals have relied on fermented and preserved food to last through the cold, and that culinary culture translates into sake making. Using local varieties of rice, such as Akita komachi, there are a number of breweries around Akita Prefecture. In fact, there are 39 of them.
You can book a tour at Takashimizu Brewery (call 018-864-7331, it's easiest if you get your hotel to do this for you!) between December and February when they're making sake. Tours are available in English, and you'll receive a small gift at the end.
FYI: The above photo is from Hinomaru brewery.
Kiritanpo
We already know that rice is used in sake, but it's also the main (and only) ingredient in kiritanpo. Rice is cooked and then mashed then skewers are covered with the rice. The rice is then cooked over a flame, kind of like some types of dango in street food stalls.
It's very popular locally, and is very comforting in the cold weather. Sometimes a swipe of miso paste is added for flavour, or it might be put into a soup. Regardless, it's a cheap and filling snack for when you're on the go, or easy to share amongst friends with hot pot.
Fresh produce
Do you prefer going to one place to get a sampling of everything? You'd best check out Akita Citizen's Market (close to Akita Station). There are almost 100 food stalls selling local fruits and vegetables, and of course you'll find freshly made street food too.
Inaniwa udon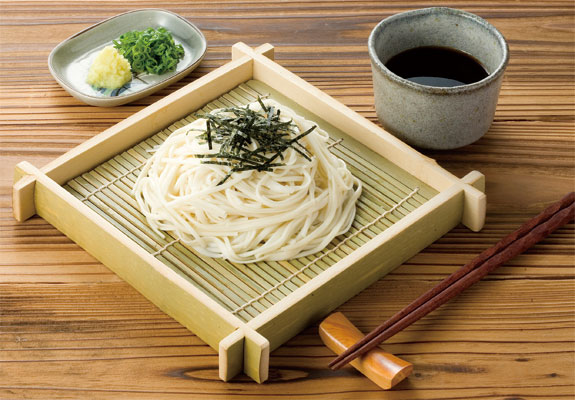 What do you love most about udon noodles? Probably that they're thick and bouncy and so fun to slurp because of it. Well, inaniwa style udon noodles are thin! Named after the town they were made in, the noodles are kneaded by hand multiple times, trapping air bubbles in the dough and making it chewier. Because of having to be made by hand and having a history of being an exclusive food for the imperial family, inaniwa is a dish you will not find outside of Akita Prefecture, so you should definitely try some while you're here!
Jumonji ramen
Wavy, medium thick noodles are served in a clear niboshi (sardine) broth and a soy sauce flavour base, with a light and pleasant taste. This ramen originated in Yokote city, which also has its own yaki-soba variety.
Jumonji ramen is super Japanese in its taste and simplicity, it really embodies the slow pace lifestyle of rural Japan while maintaining the refinement of Japanese cuisine.