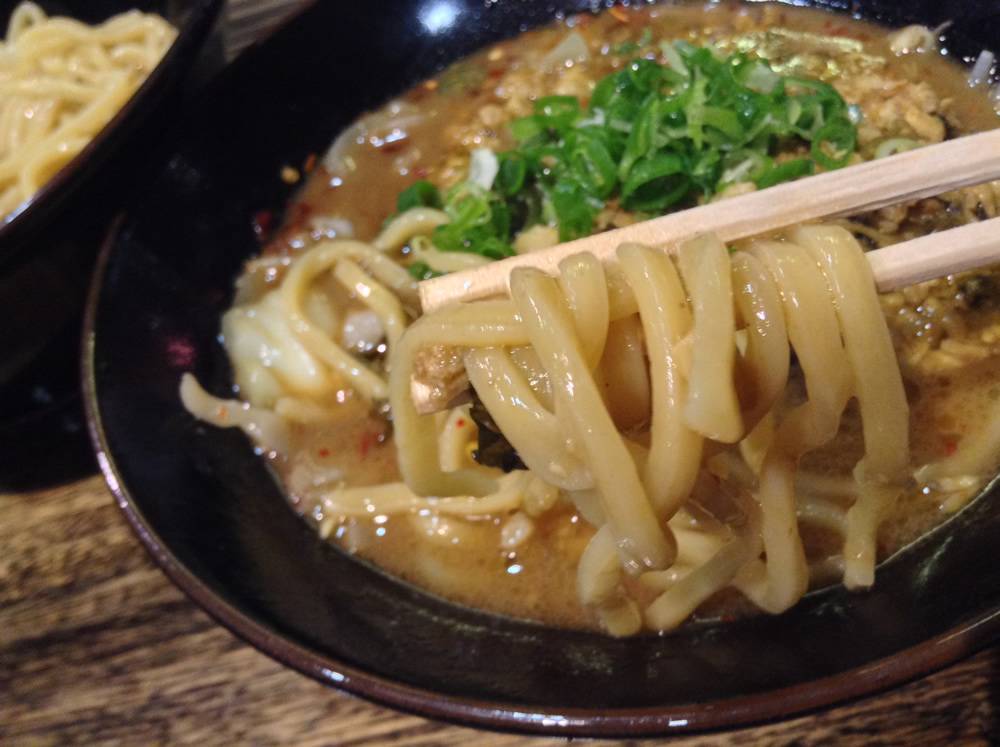 Konnichi wa! I thought I would write about the 12 days of the Tsukemen #LOVETSUKEMEN Advent Calendar 2013 [http://www.adventar.org/calendars/107]
There are actually quite a lot of ramen stores in Sydney
It seems to be that the number of ramen stores in Sydney is increasing, especially in the past two years, some of which are a traditional ramen style from the Sengoku era. The flavour profiles in Sydney are varied and there's a flavour or style on offer that will suit everyone's personal tastes, so much so that Sydney has become a great overseas living destination for fans of ramen. It's not too much to say that the famous Gumshara Sydney from the Japanese Muteppou ramen chain and the French trained chef at Ramen Ikkyu were instigators of the ramen boom in Sydney.
The best places for delicious tsukemen
When it comes to ramen there was definitely a boom, but tsukemen is still a little harder to find in Sydney. As far as I know, there are currently no tsukemen specialty stores. In saying that, there are stores which offer tsukemen. So, let me introduce you to a few tsukemen that I think are delicious!
Delicious tsukemen and ramen at Ramen Zundo
Inside the World Square shopping centre located in Sydney's CBD is Ramen Zundo. Zundo has a famous location in Tokyo's Shinjuku district where it is frequented by many workers, and after the Sydney owner persuaded the Shinjuku store, the Sydney location was made. It's the kind of place that can become popular anywhere.
Ramen Zundo
Inside World Square, there are outdoor seats where you can comfortably enjoy eating ramen. From this store's recommended menu, you can choose Red White Black flavoured ramen, but this time I of course ordered the tsukemen so I could write this article.
Ramen Zundo's Tsukedashi Tsukemen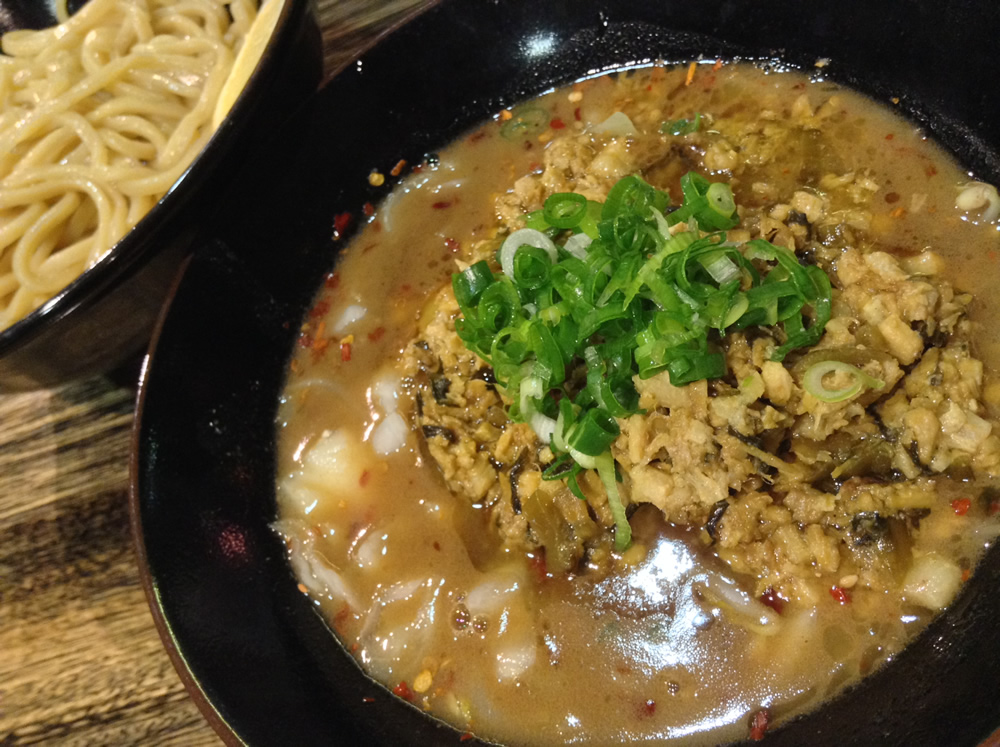 A thick tonkotsu pork bone broth base, with a stiff and sour tsukedashi (the dipping soup), minced cabbage and mustard leaf, and of course it goes without saying that there is a tender piece of chashu that unravels in the soup.
It's nice to mix the unraveled chashu into the dipping soup for more flavour.
Ramen Zundo's noodles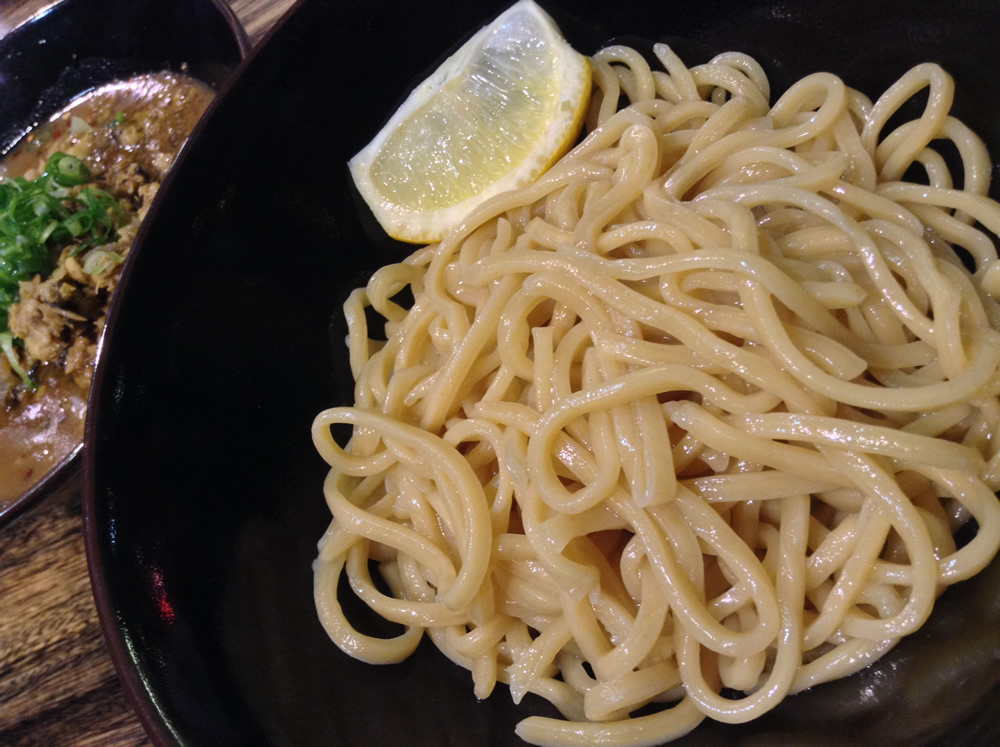 The noodles are considerably thick with a good chewiness. Having said that, it's not starchy at all. The flavour is good, giving you the feeling of "these are GOOD NOODLES!"
Itadakimasu! The rich dipping soup with a slight sourness and the chashu, entwined with the fresh noodles that are springy and youthful.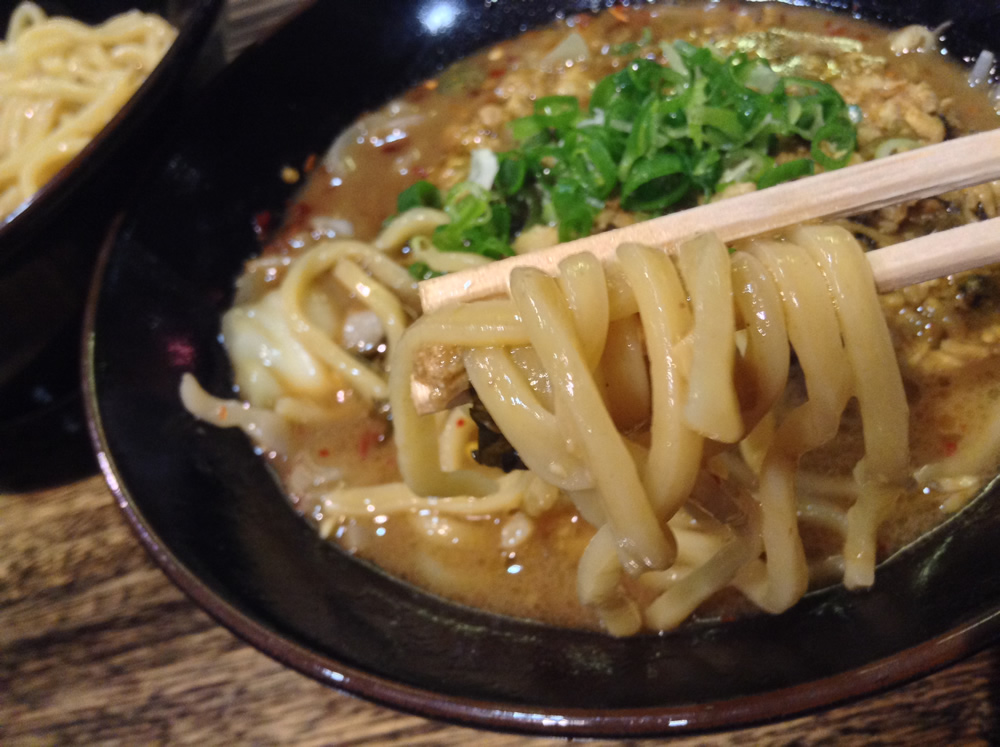 It's delicious eating the chashu and noodles mixed together. Every now and then you get a bit of the cabbage and mustard and it does a good job. I comment about this every month, but I'm thankful to eat tsukemen.
Ramen is delicious too.
This time for ramen, I think it'd be best to try Zundo's best selling Red Black White ramen!
Tonkotsu Niboshi Ramen
After finding this on the ridicously fascinating menu I changed my plans and ordered it! Just from looking I can't tell if it's niboshi or bonito stock.
Then it turns out to be tonkotsu niboshi ramen!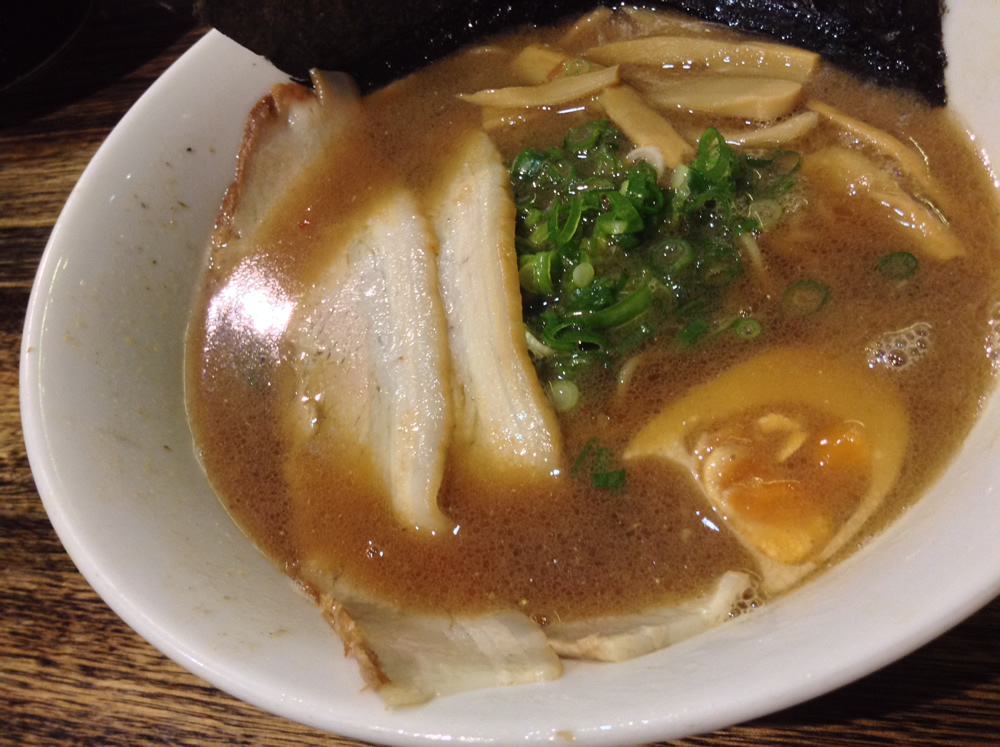 If I were to say it in just one word, it's ridiculously good. Up until here, the niboshi has been at the front of the flavour profile and it's intense. This might depend on your taste though.
It's a bit different, but it has quite the life force and reminds me of "Tsushima" in Asakusa.
The noodles have a good, snappy bite.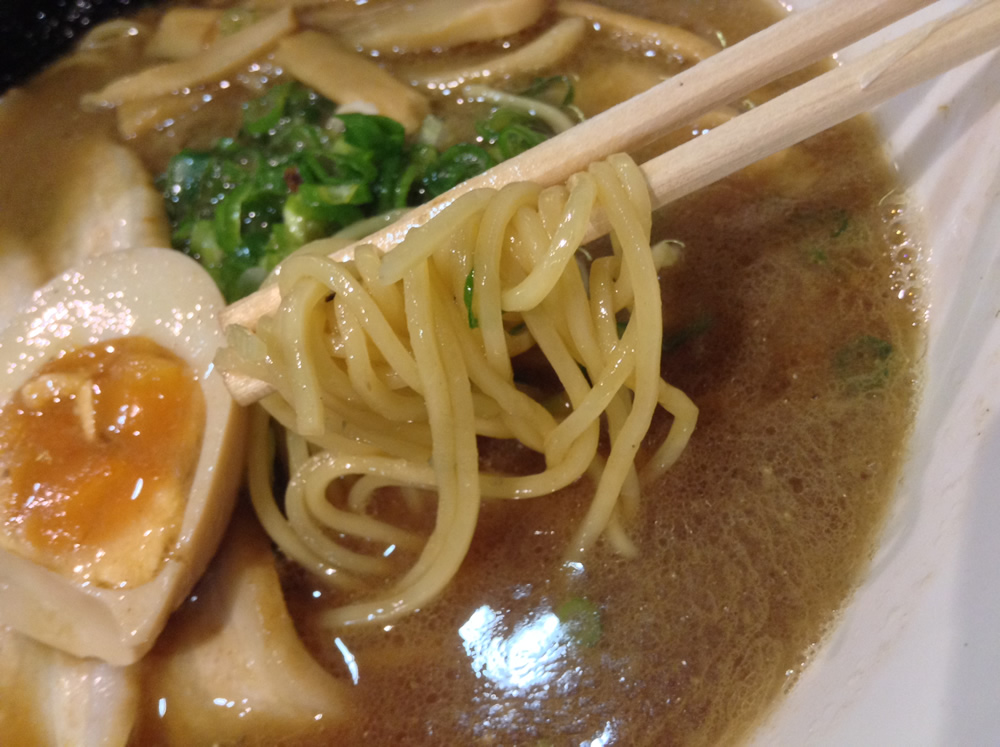 The noodles are just like the tsukemen noodles, they match well with the niboshi soup and do their job well. They're pleasant with the hot soup and very springy. The toppings are a flavoured egg and chashu – delicious!
BYO = OK! A Ramen Shop Where You Can Eat and Drink
It might be different in other cities, but lots of shops in Sydney allow you to bring your own alcohol and you can enjoy the drinks you like most with the food you like most.
Bringing along my favourite beer, I picked out some typical Japanese drinking snacks to drink with and enjoy my ramen.
The Light Australian Beer, Hahn Super Dry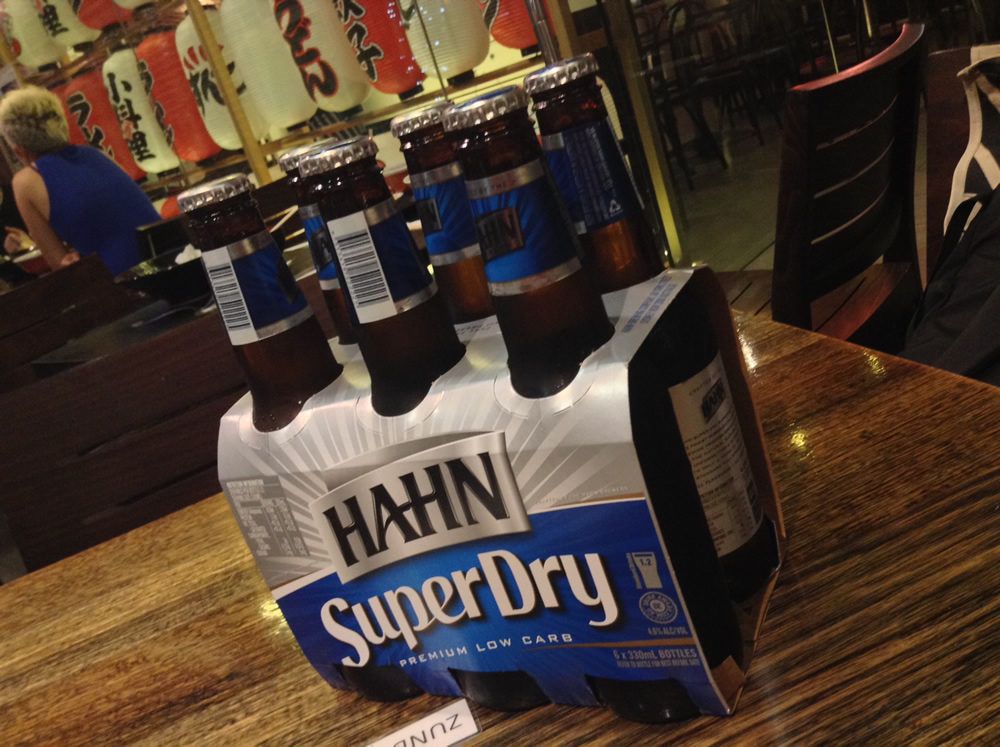 Just like the Japanese style, it's not Pilsner and there's many types of beer in Australia.
Not all beers have an affinity with heavy food, and not all of them match the drinking snacks served at ramen shops.
Hanh Super Dry, however, goes well with gyoza, Japanese fried chicken and that kind of food, it really matches well!
Ramen Zundo's Gyoza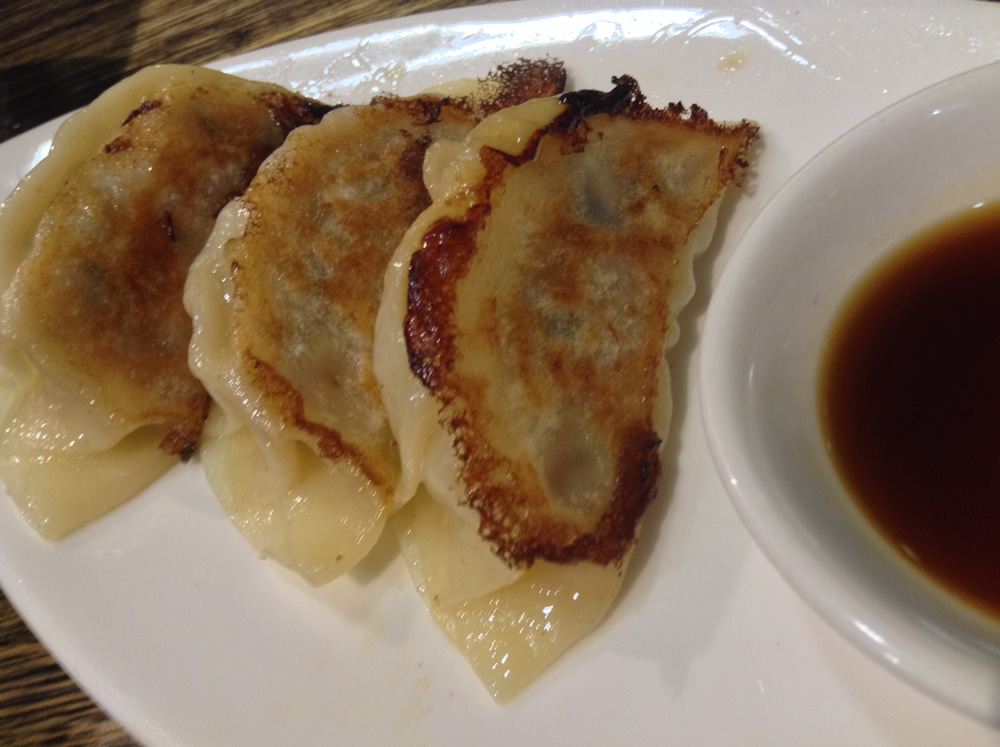 If I say "beer", you say "gyoza", if you say "gyoza", I say "beer"! Gyoza is happiness. The gyoza here is relatively light, you can feel the umami of the vegetables
Ramen Zundo's Fried Chicken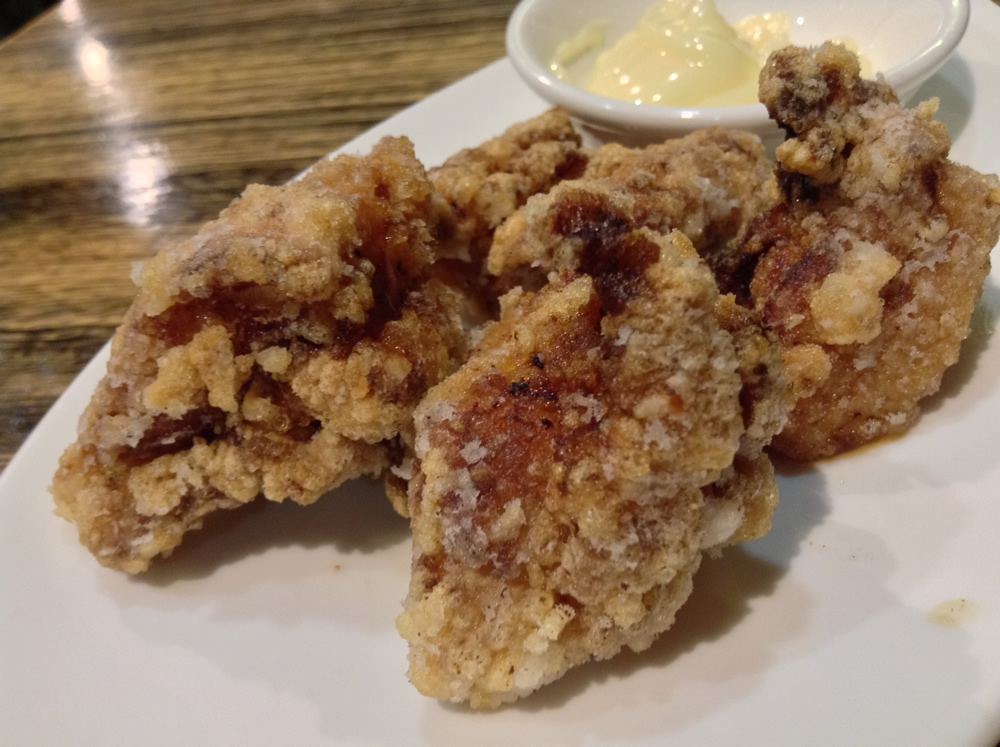 Strong seasoning in the fried chicken compliments beer and makes it stand out more. The chicken is light, with a potato starch coating. Can I go so far as to say this is premium fried chicken from a fried chicken master? This time around, two of us visited Ramen Zundo so we couldn't eat any more than this, but there's also curry tsukemen and curry rice which are both delicious, the combined with the toppings it's like eating and drinking at the same time, a lot of fun!
Ramen Zundo is one of my favourite places in Sydney!
And that is it for my article about the Tsukemen #LOVETSUKEMEN Advent Calendar (2013)
[つけ麺 #LOVETSUKEMEN Advent Calendar 2013 – Adventar]
Ramen Zundo
Address: Shop 10.30,World Square, 644George St., SydneyNSW
Phone: (02)9264-6113
Opening Hours:Every day 11:45AM〜9PM
Website: http://ramenzundo.com.au