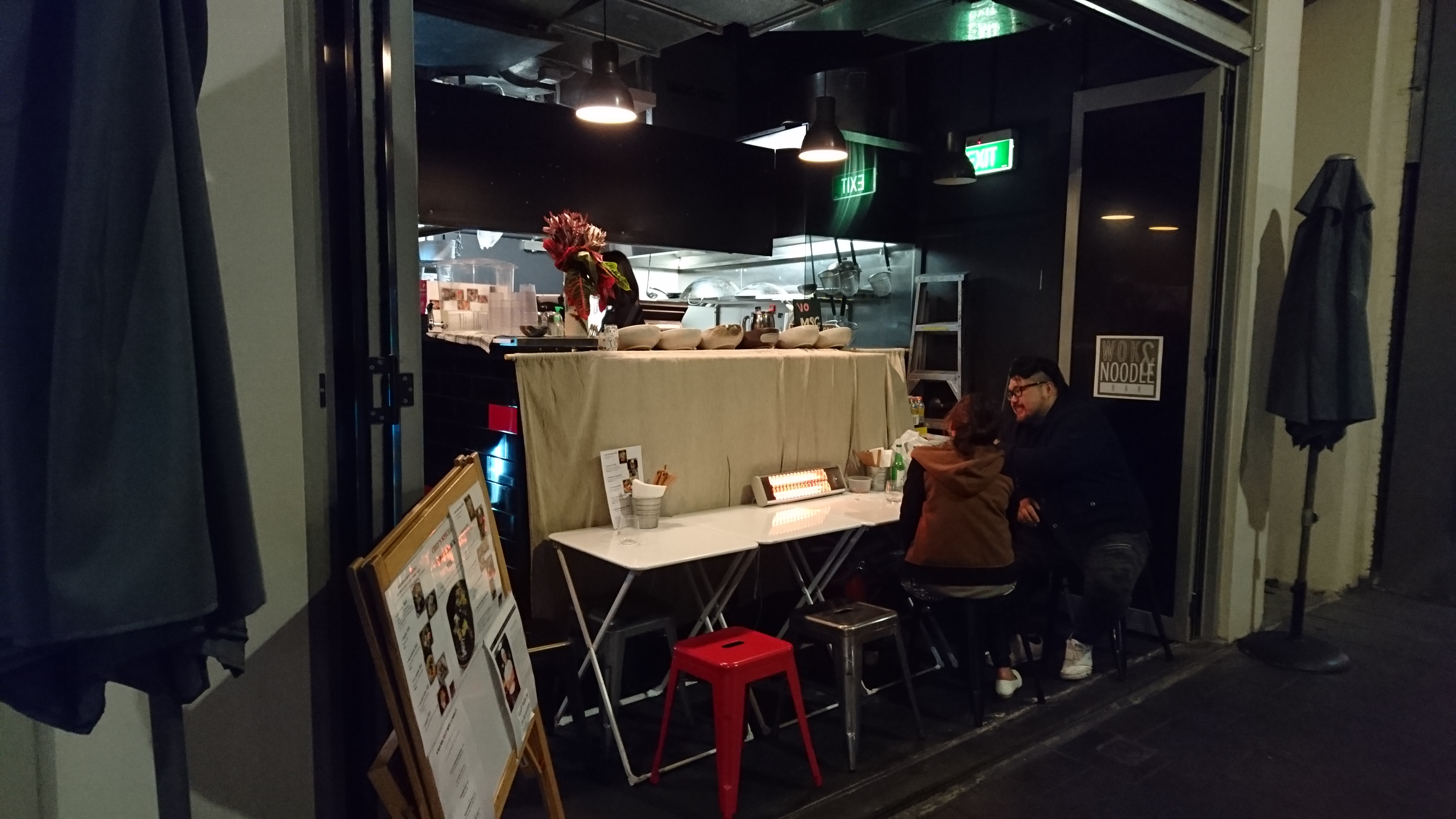 If you're a fan of O-san, the Chinatown favourite for cheap ramen, then you'll want to put visiting Wok and Noodle Bar at the top of your to-do list. Opened earlier this year, the menu is a more diverse and exciting list of ramen developed by O-san himself. You can also find homemade gyoza on the list – they're crispy, golden brown, and have a strong ginger kick, just perfect for Winter!
The menu consists of 11 unique ramens. The first one is Sydney Black, O-san developed the recipe specifically for Australians since the Potts Point demographic is pretty Aussie. A mix of tonkotsu, chicken, and seafood broth, and then loaded up with O-san's specialty house made black garlic sauce, the Sydney Black looks amazing.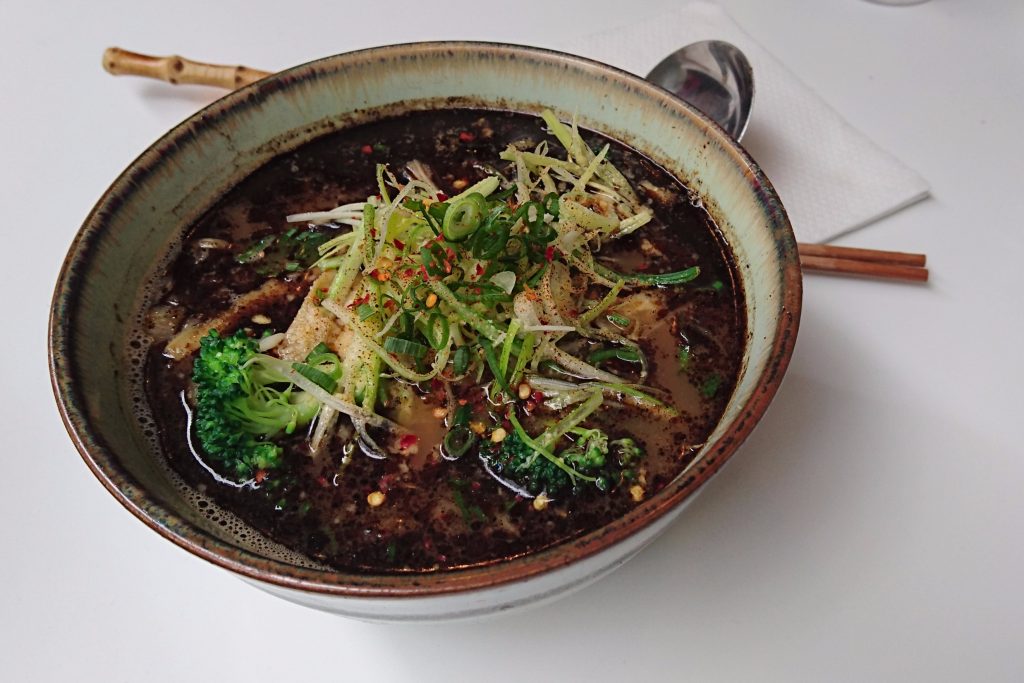 The broth is smooth and rich, and the combination of flavours make it completely unlike other ramen available in Sydney. Topped with broccoli and a variety of greens, it helps you feel that little bit healthier than straight up fatty tonkotsu. The Australian-focus is seen in the lack of chashu and nitamago (egg) which are quite traditional toppings. You won't miss them too much though as it's a very filling dish!
Next up is one of O-san's personal recommendations, Gyokai Tonkotsu, or tonkotsu mixed with dashi stock. The lightness of the seafood flavours adds an extra level of depth to the tonkotsu, which is still rich and just how it should be! Creamy but not overly fatty, it's a great ramen to use if you're introducing a friend to it for the first time. Many people can't handle the super fatty regular tonkotsu, so the slightly toned down but still flavoursome Gyokai Tonkotsu is a great way to start. O-san recommends you to try this if it's your first time to Wok and Noodle, too!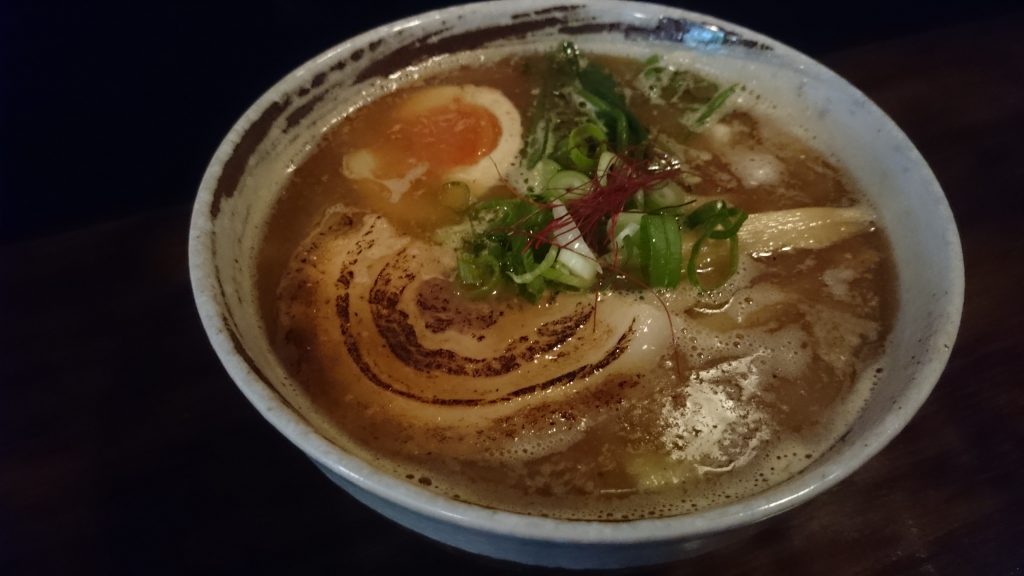 Topped with a slice of soft chashu, bamboo shoots, and spring onions, it's your standard bowl but a little bit fancy. This is definitely something to eat when you need a big hug. The noodles are chewy in all the good ways and it's hard to not shove them all in your mouth at once.
My personal favourite (so far) is the Hokkaido Miso Ramen. Served with a square of butter, this is my idea of Winter comfort food. Melt the butter into the stock and mix around for added flavour to this Tonkotsu broth. Instead of shoyu (soy sauce) or shio (salt), the Hokkaido style of ramen uses miso paste. The saltiness adds to the buttery pork flavour and the thickness of it all coats the noodles really well. Topped with similar greens to the Sydney Black, but without the broccoli and adding back the delicious gooey egg and melt in your mouth chashu. Honestly, I'll be back here just for the chashu!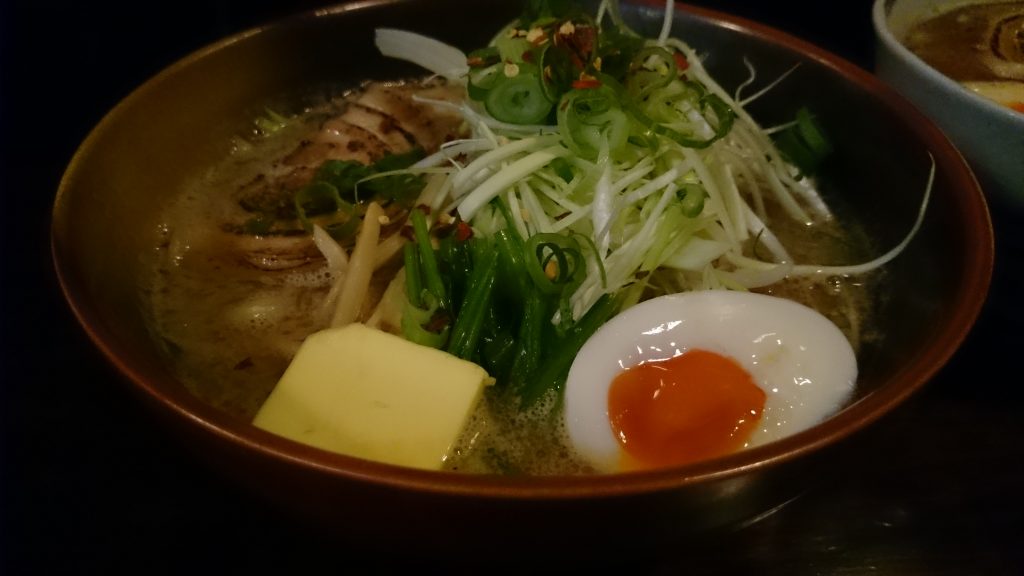 Another of O-san's personal recommendations (there's only 2) is the spicy version of the Hokkaido Miso Ramen. The spice level might surprise you as it did me. It's the kind of spicy where you don't quite feel it at first but it hits you a little later. On a cold night it's the perfect way to warm yourself up. You'll be leaving Wok and Noodle Bar with a full belly that keeps you snug and warm from the inside out.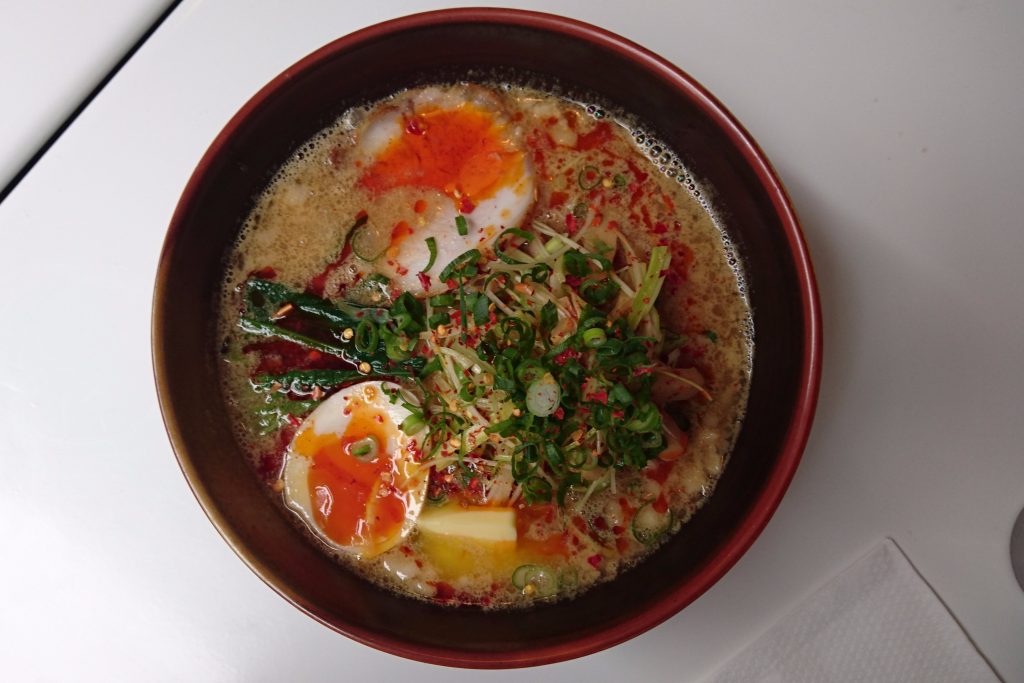 Don't think those gyoza have been forgotten either. Usually 3 gyoza for $5, if you're sharing between two just ask for an extra one to make things a bit fairer. Open until 8PM every day except Mondays, Wok and Noodle bar is incredibly close to Kings Cross train station, only 1 to 2 minutes walk.  It's a little bit hard to find thanks to its unique location – it's poking out of the back of Busshari! The street address will direct you to the front of Busshari. To get to Wok and Noodle Bar, you need to enter the alleyway behind it – Llankelly Place.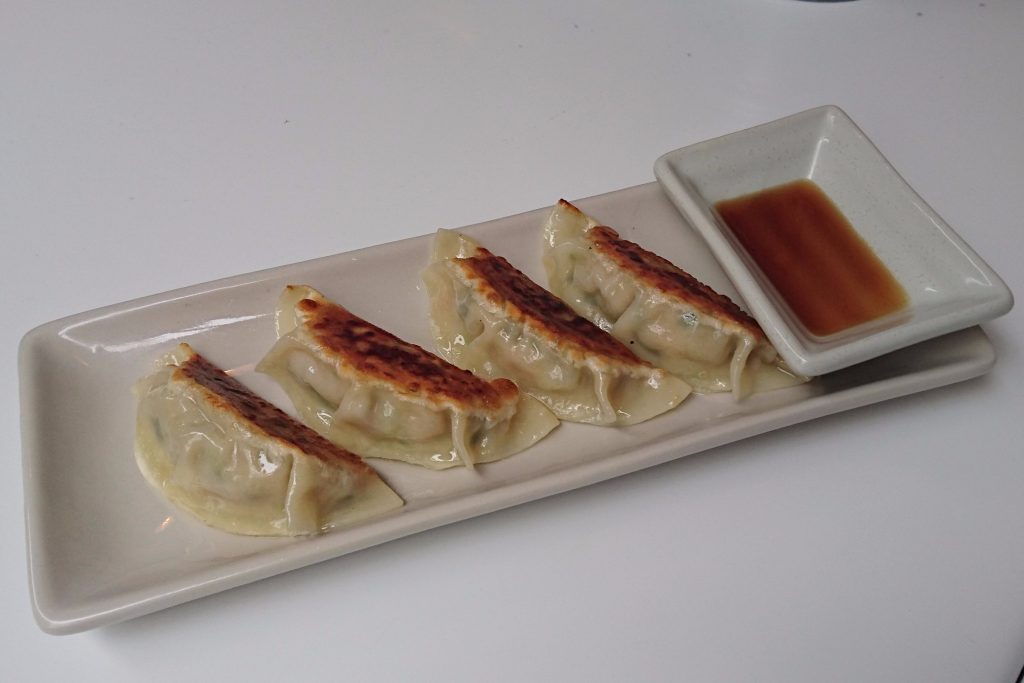 Washoku Lovers member can use their membership benefits to get an extra egg topping for half price! Just show your online coupon to O-san to receive! Sign up here if you haven't already 🙂