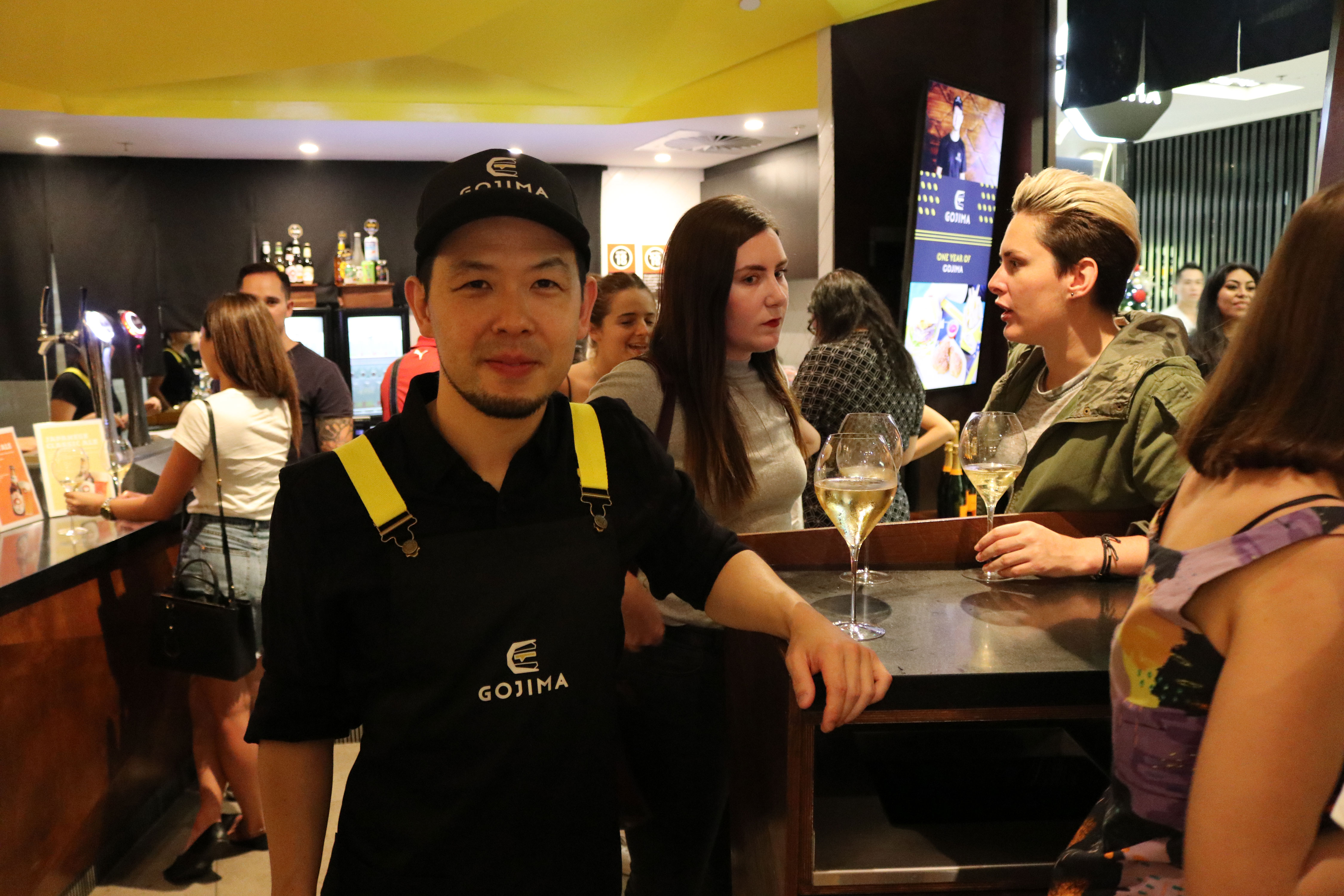 Chase Kojima's Gojima has turned one! It's hard to believe it has only been a year since Gojima opened at the Star in Sydney. Chase's famous sushi burgers were inspired by "wanting to create something new" , and that passion for inventing and experimenting really shines through the food.
Washoku Lovers attended the anniversary celebrations, where we were pampered with champagne, Japanese craft beer, and yuzu highballs while the food was served. I definitely recommend grabbing a beverage when you eat here as it matches so well with the food, and who can go past a highball?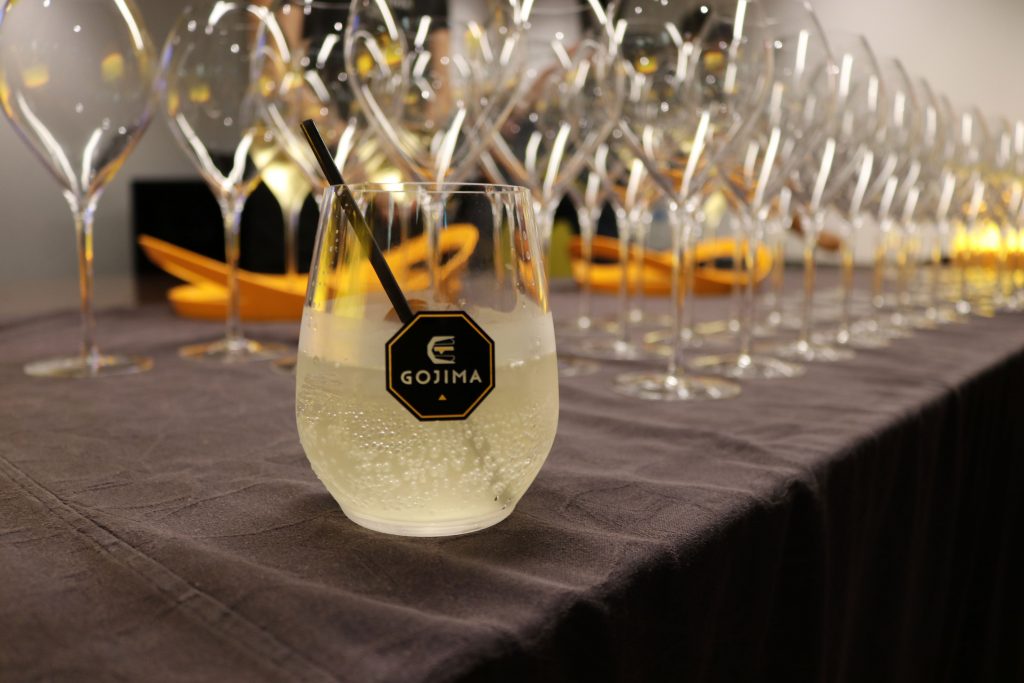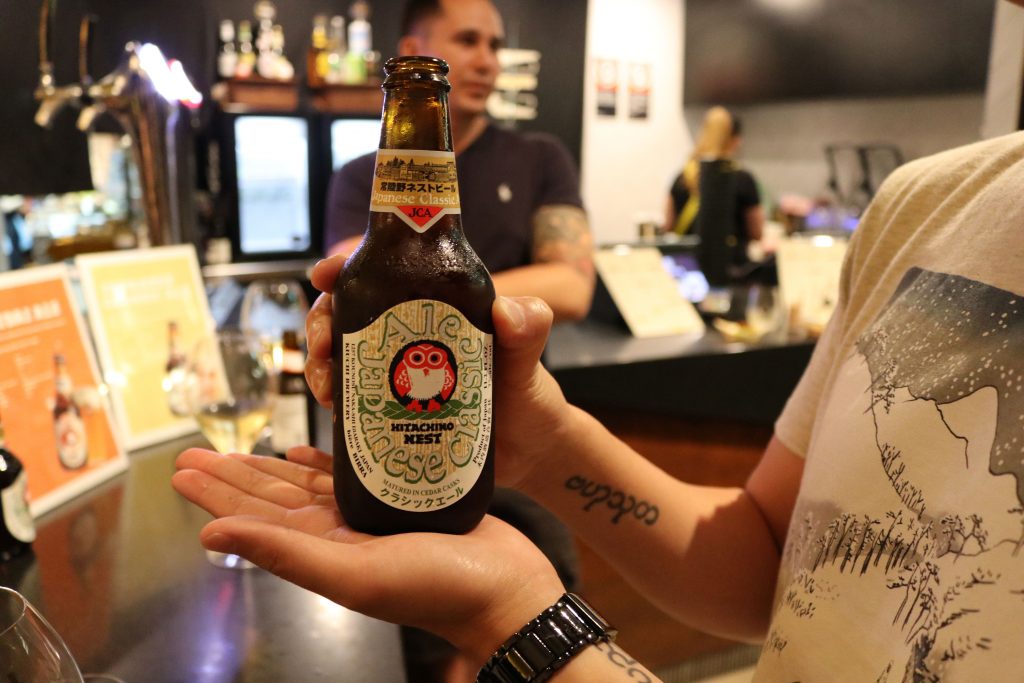 We nibbled on the sushi burgers, some with American style meat patties and others wish sashimi! Instead of buns, the burgers are held together by rice that has been shaped and lightly grilled to hold it all together, then wrapped in a crisp sheet of nori seaweed. The nori bring a lot of Japanese flavour to the otherwise traditional burger.
The sushi burgers come with either salmon, tuna, or kingfish as their filling.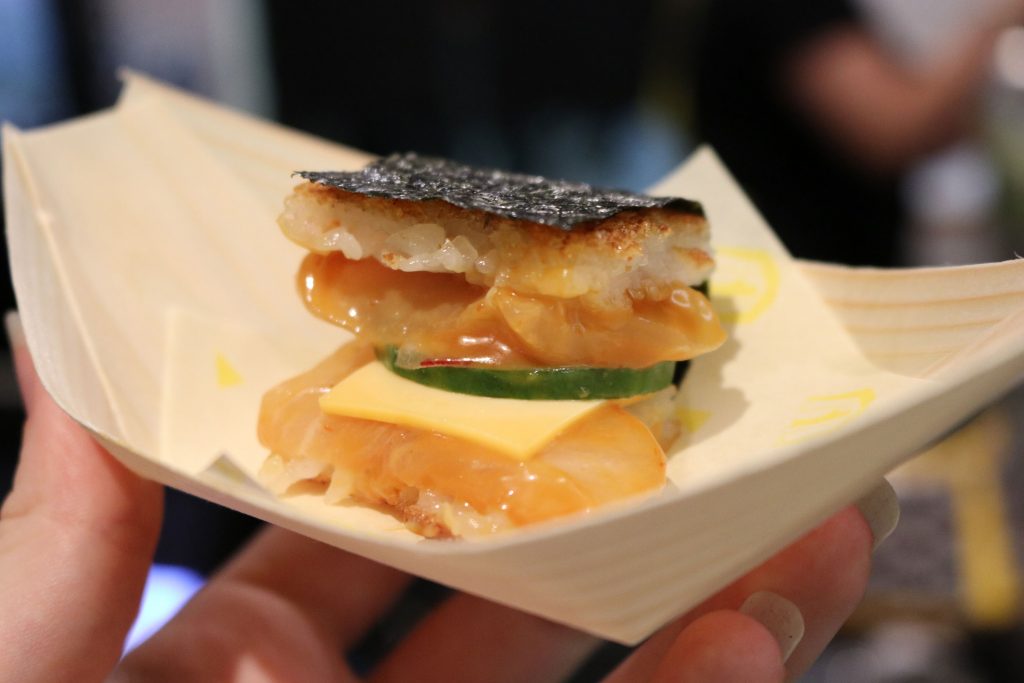 There were also incredibly delicious loaded fries that were sprinkled with Gojima Umami Salt, which tastes like nori flakes, and topped with either salmon or a bolegnese type meat sauce with American cheese. We reccommend the meat one!
The fried chicken is also really interesting. It's Japanese style southern fried chicken and the crunch is unbelieveable. It's without a doubt the crunchiest chicken I've ever had! I was really impressed by the coating and I'll definitely be ordering this next time I go.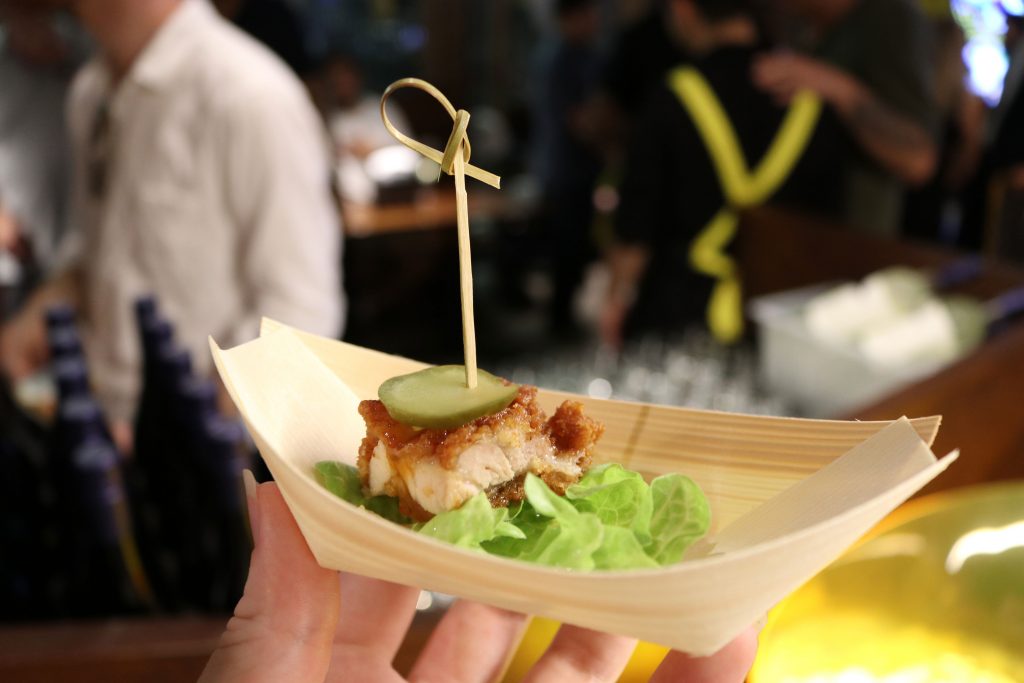 There are some new options for dessert. Frozen custard has always been on the menu, but it has really improved since the last time I had it. It's now more milkshakey and smooth and comes in matcha, chocolate miso, and strawberries and cream.
The new desserts are like parfait, with cream, frozen custard (matcha or strawberry) plus crunchy biscuits and soaked biscuits. It's a really fun dessert that kind of reminds me of Christmas trifle (which I personally love, soaked lady fingers are the best).
If you haven't been to Gojima, it's definitely worth a visit! It's right across from Sokyo at The Star, Pyrmont – another of Chase's restaurants!
Gojima
Ground floor
The Star, 80 Pyrmont Street