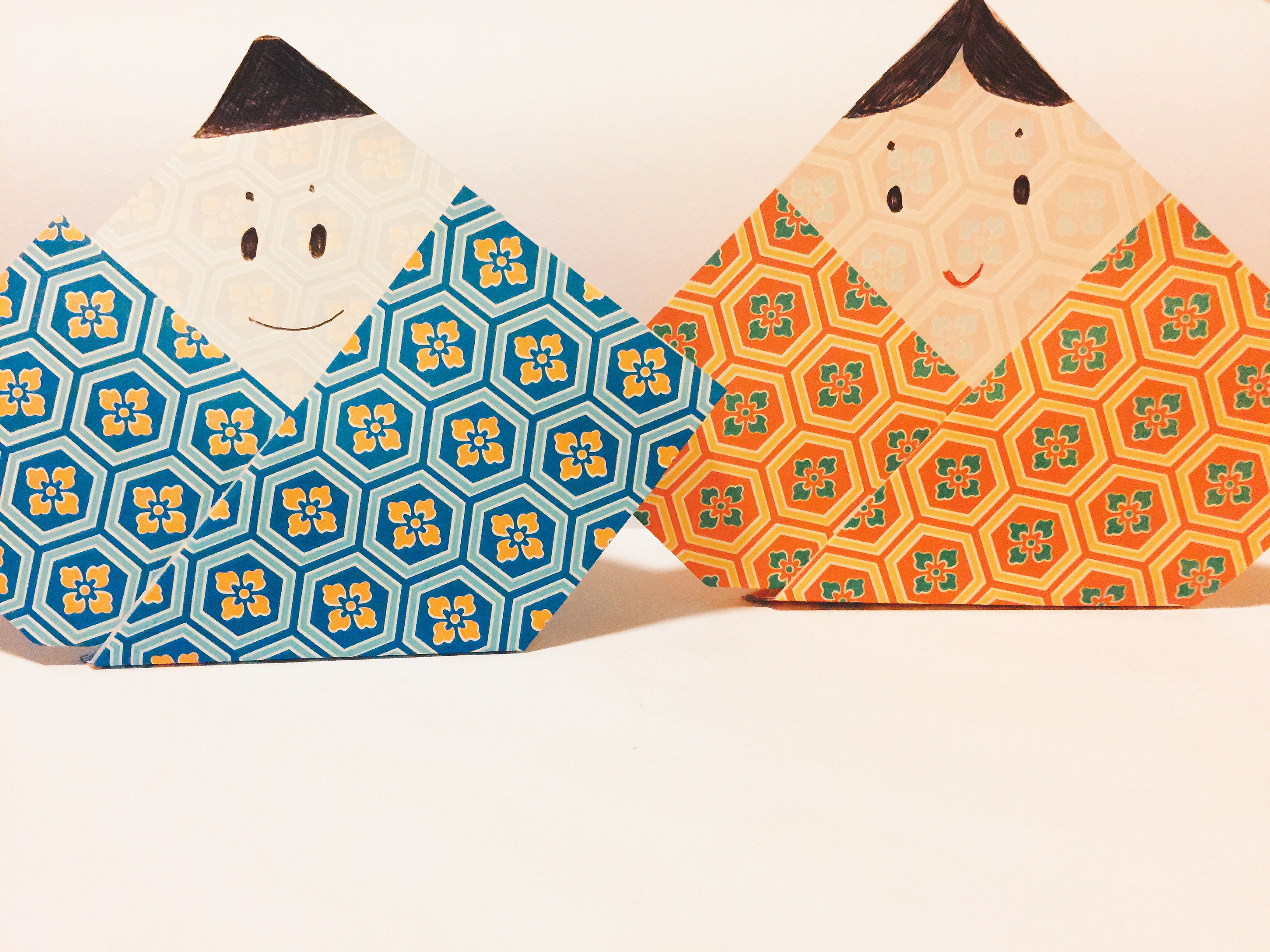 This is the easiest way to make Origami for the Girl's Festival which is one of Japan's annual festivals on the 3rd of March!
It's a day dedicated to celebrating girls and women, and has a lot of traditional elements to it. Of course there are specific food eaten on the day, but before eating the food, we make and decorate ohinasama! Ohinasama refers to dolls representative to the emperor and empress. There's a superstition that if you decorate the dolls too late in the day it will give you bad luck for getting married at an early age. Historically, women in Japan got married in their early 20s and if a girl wasn't married by then it meant she must have something wrong with her! Of course with modernisation women in Japan have more choice in when they get married!
If you don't have any dolls, you can also make origami!
You'll need two sheets of origami, for the best look use blue paper for Odairisama (emperor) and red for Ohinasama (empress). Daiso has variety of origami paper for $2.8!
Fold one third of the paper and crease it, as shown below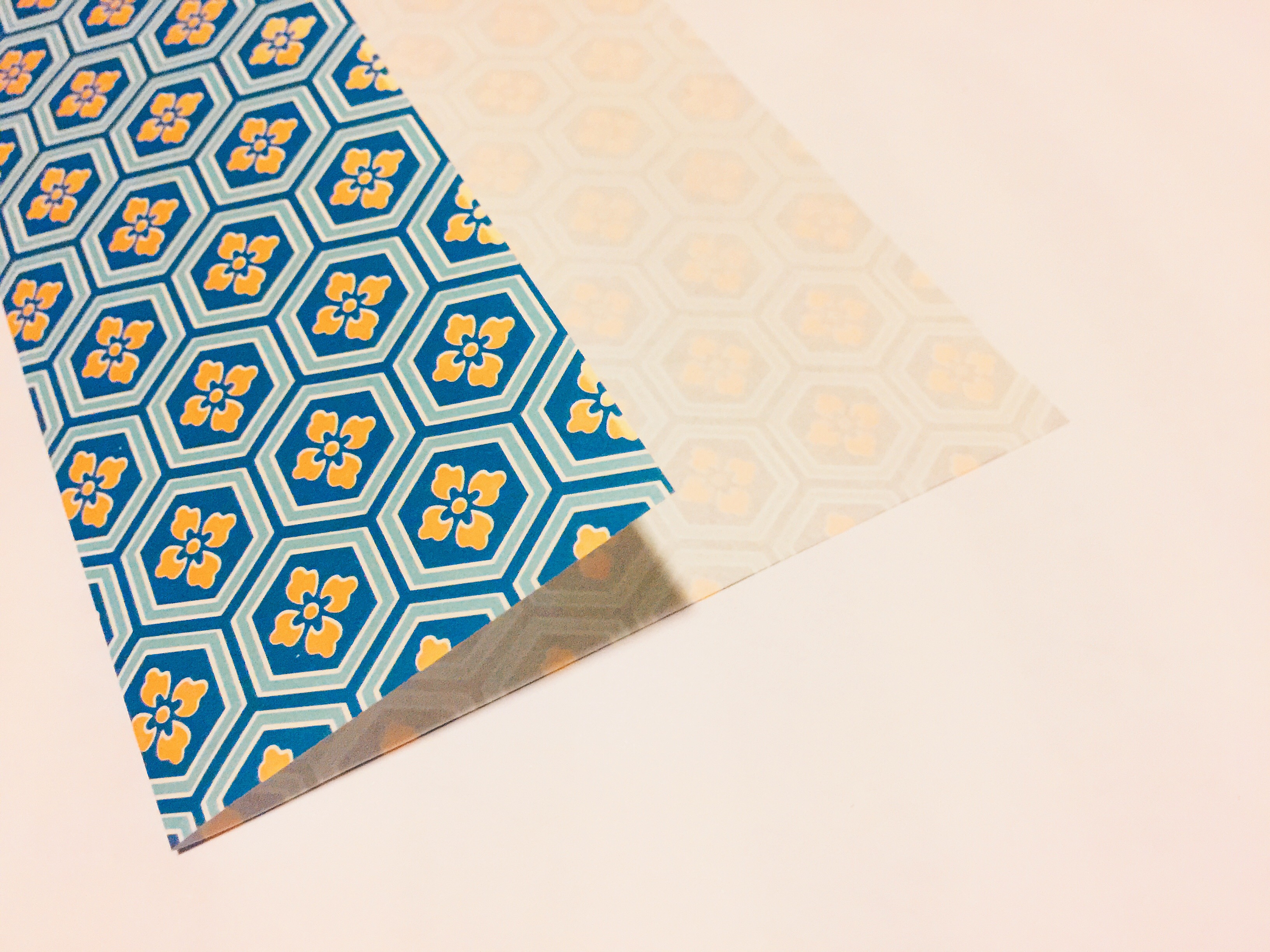 Step 2,
Rotate the paper, and again to fold one third of the paper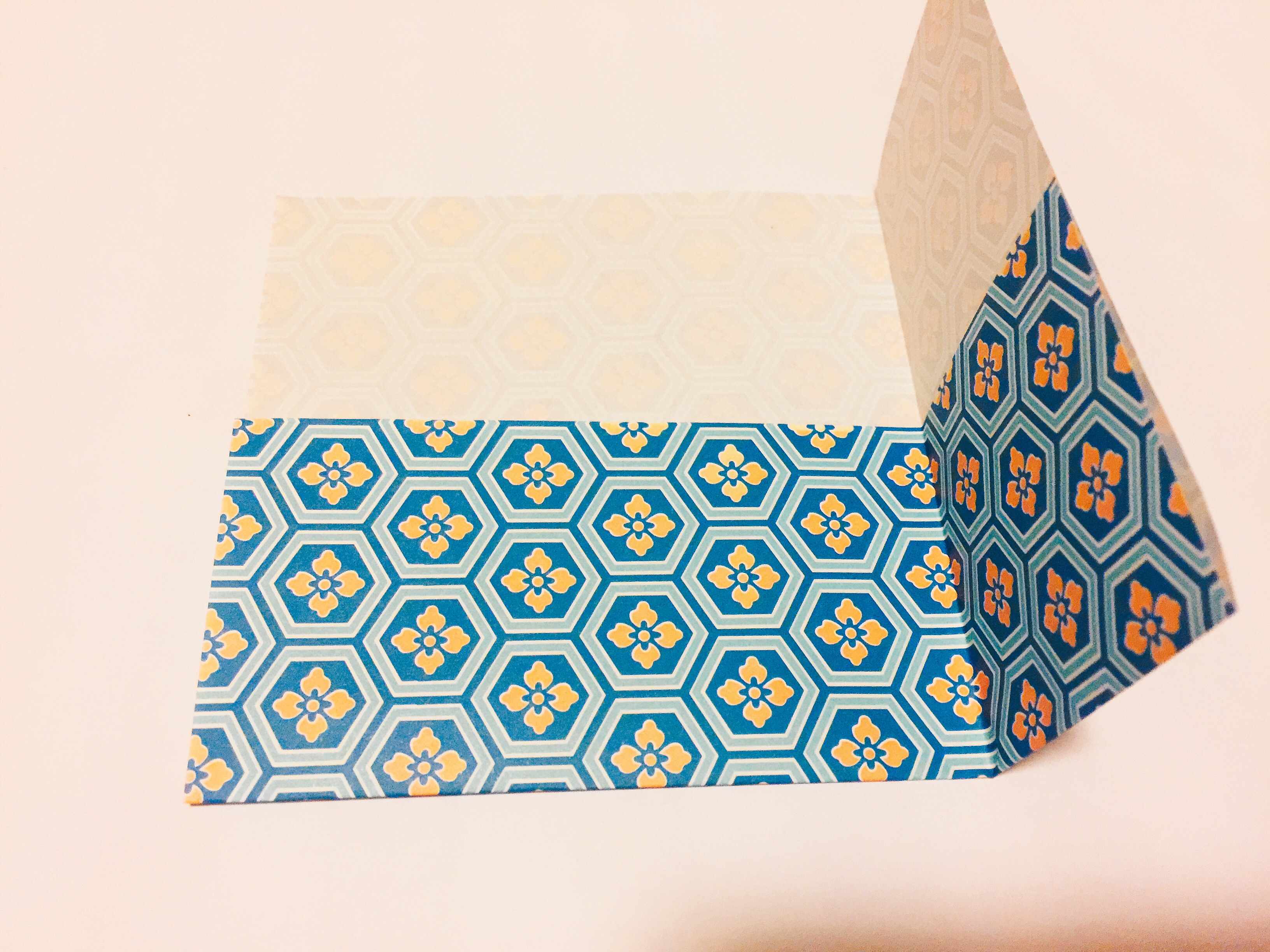 Step 3,
Fold the bottom corner backwards so the paper can stand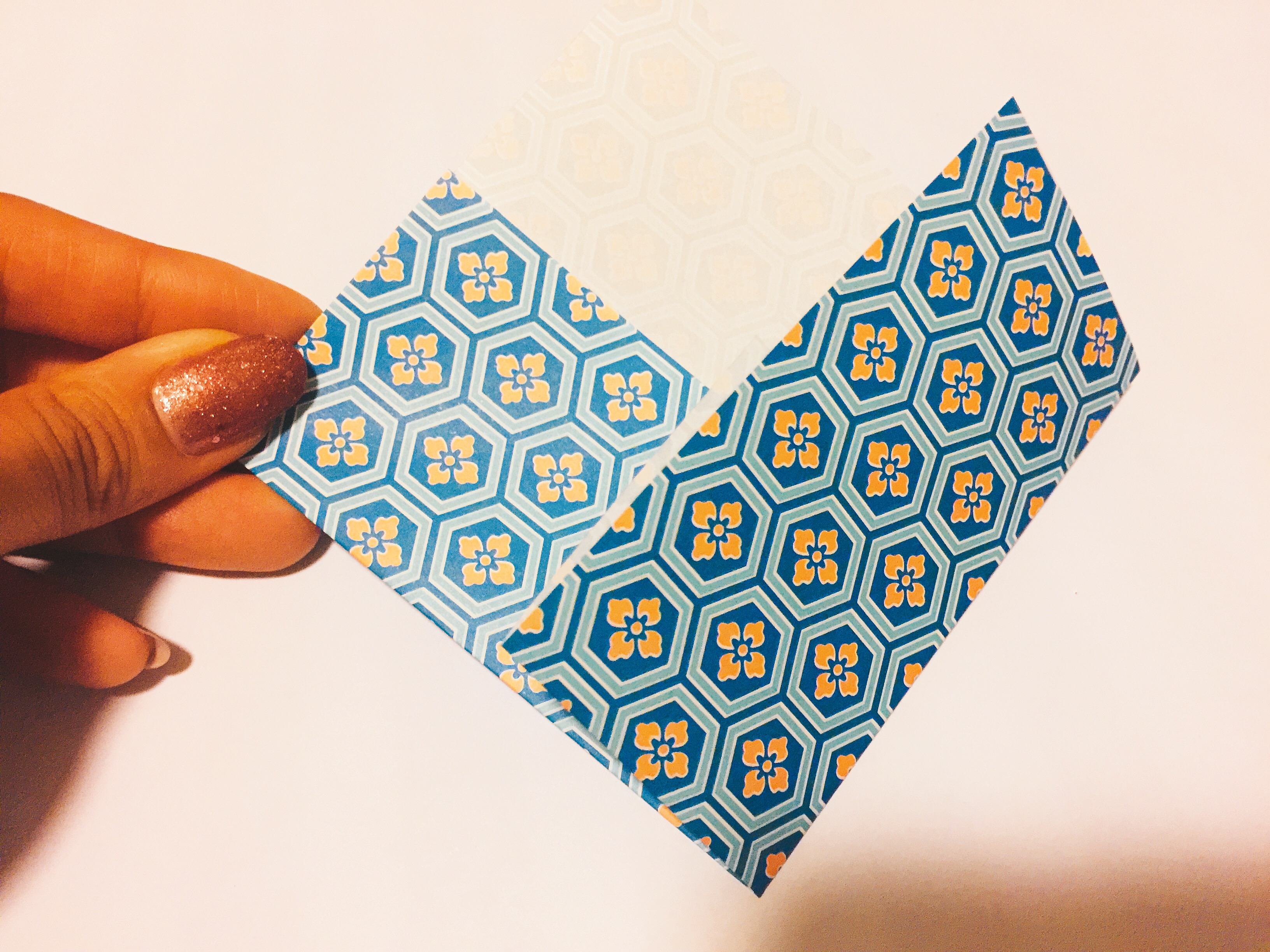 Step 4,
Draw faces for Odairisama (emperor) and Ohinasama (empress)
Make sure the hair styles and lips are different!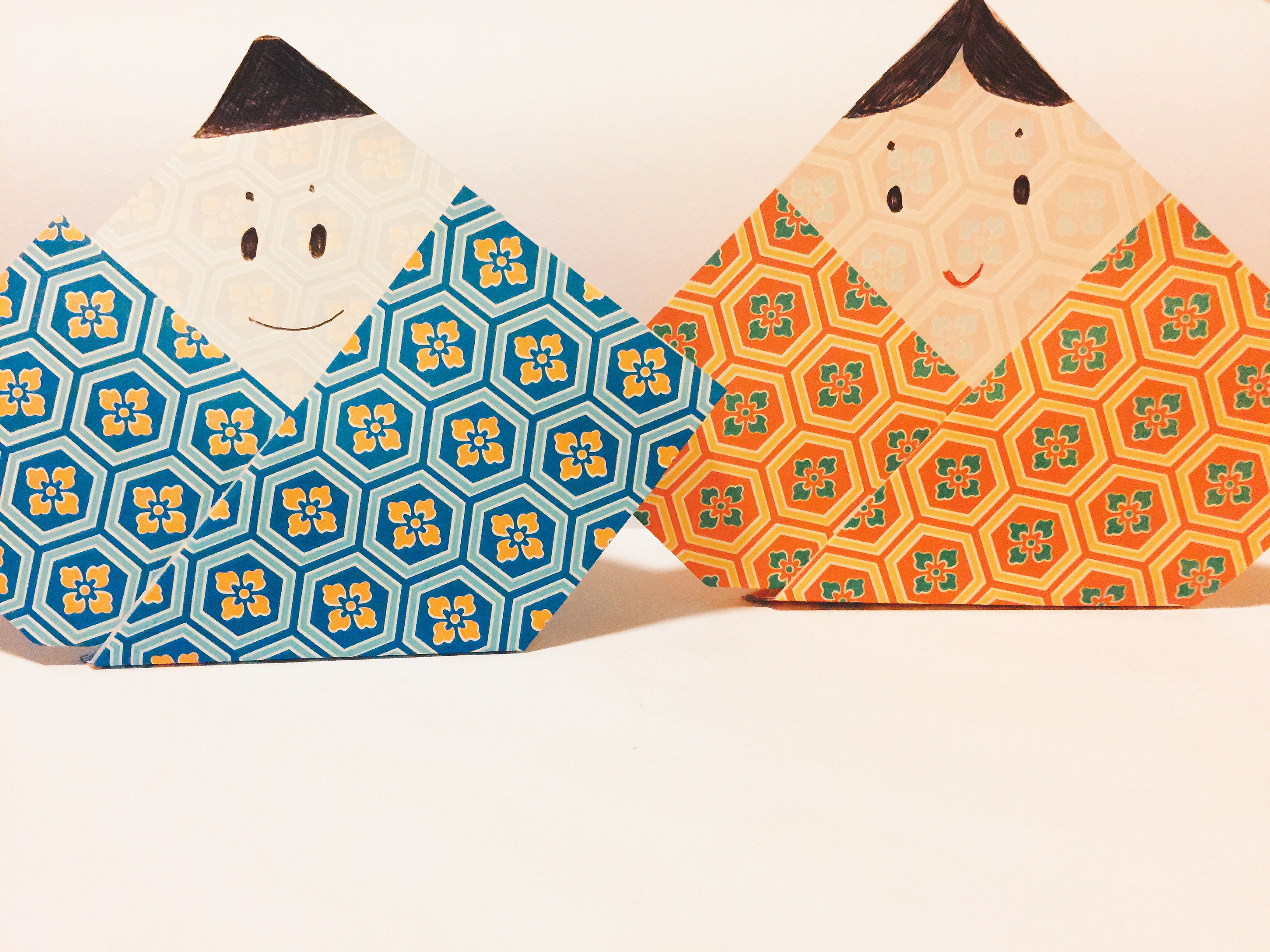 Celebrate Hinamatsuri with us this Friday March 3rd! Try eating chiraishi sushi (bowl of rice topped with sashimi!) or three-colour mochi (white, pink, and green) for some added Hinamatsuri fun!
Have you signed up our news weekly newsletter yet? Don't miss out the latest washoku news!