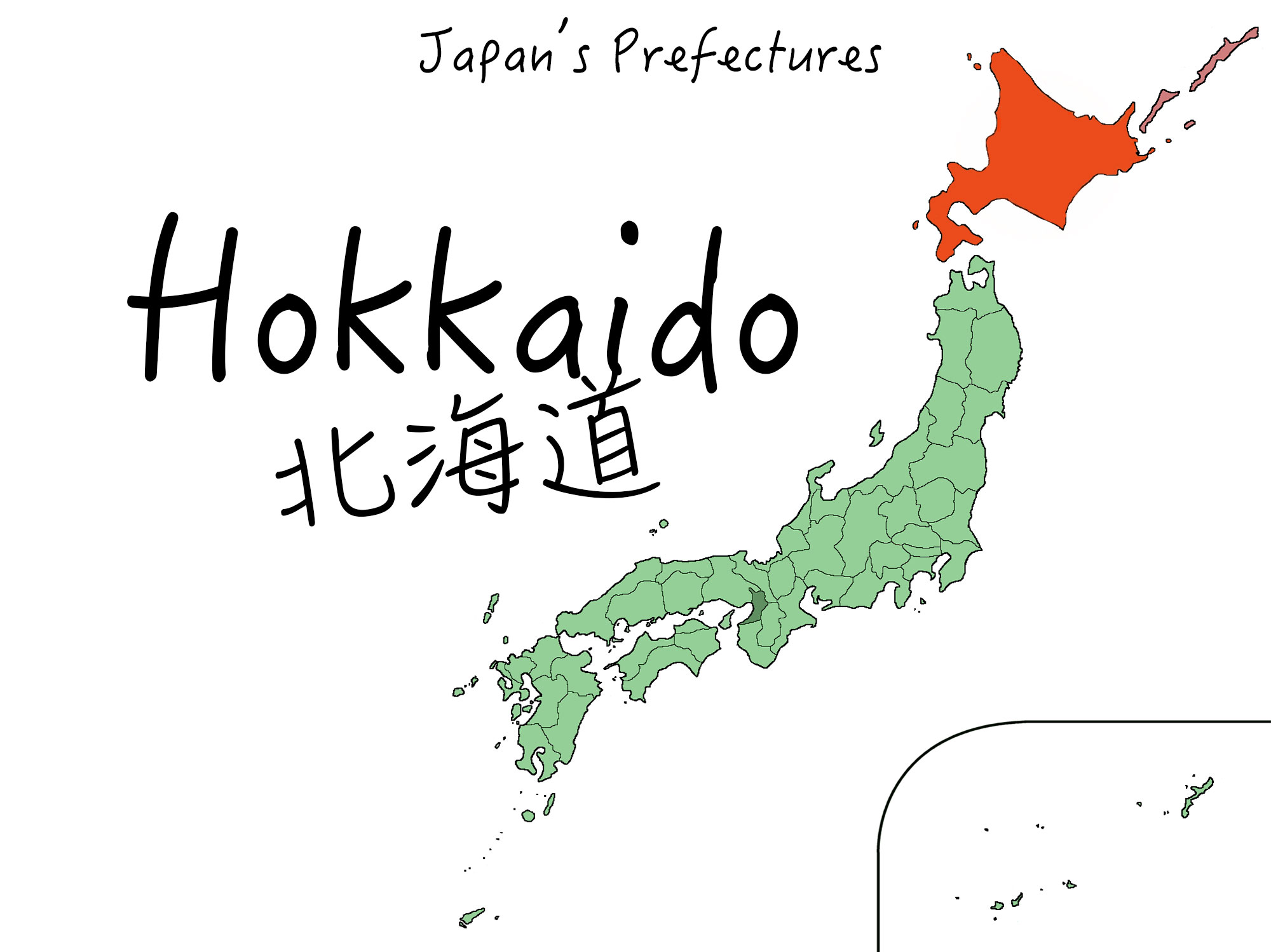 Hokkaido is actually technically not a "prefecture". Prefecture names always end in -ken (県) but Hokkaido ends in -do (道) which means "circuit". Hokkaido is the northern most island of Japan, and the capital city is Sapporo. I was lucky enough to have a week to spend in Sapporo quite recently and I went looking for some local foods!
Because Hokkaido is so huge, it has a lot of variety. You can try most of them in the big city (i.e. Sapporo) but there are even more smaller super local variations of dishes that you can only find in the countryside. The main foods are available year round, but of course some foods (like fruits) are seasonal. However, Hokkaido really is great no matter what season you go, you can ski in Winter, view cherry blossoms in Spring, the lavender fields are best in Summer, and the scenery is unmissable in Autumn.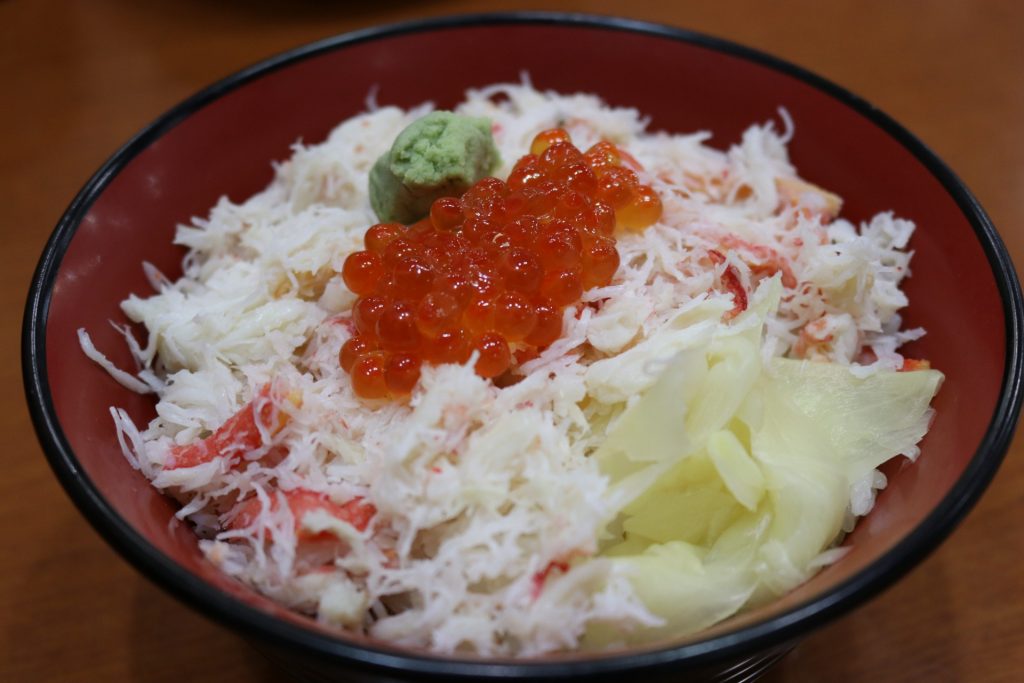 Seafood
Being an island, of course Hokkaido has a lot of seafood, but what sets it apart from all the other island in Japan (there's over 6000 so that's a lot of competition) is how far north it is, giving it a totally different climate. In particular, king crab and snow crab are produced here. We went to Nijo Fish Market to get the freshest snow crab we could find! You can buy it live and take it home, or buy it already frozen (but whole). Since we just visited, we picked Kita no Ryou restaurant to prepare it for us! We ordered omakase donburi and crab donburi. The crab is absolutely a stand out. It's juicy and fresh, and the serving size is quite generous. I definitely recommend skipping everything except the crab!
Soup Curry
When asking some locals what to eat, everyone said soup curry! It is exactly what you think – a watered down Japanese style curry that is more soup like. It is still served with rice though, and most restaurants allow you to really customise it. For example, how thin or thick, how spicy or sweet, toppings and so on. Since you can probably guess how it tastes, if you feel like skipping the restaurant experience you can buy soup curry packs to take home with you at almost every souvenir store. I would actually recommend this over a restaurant experience because the variety of flavours available in the take home packs is extensive, and includes other local gems like crab.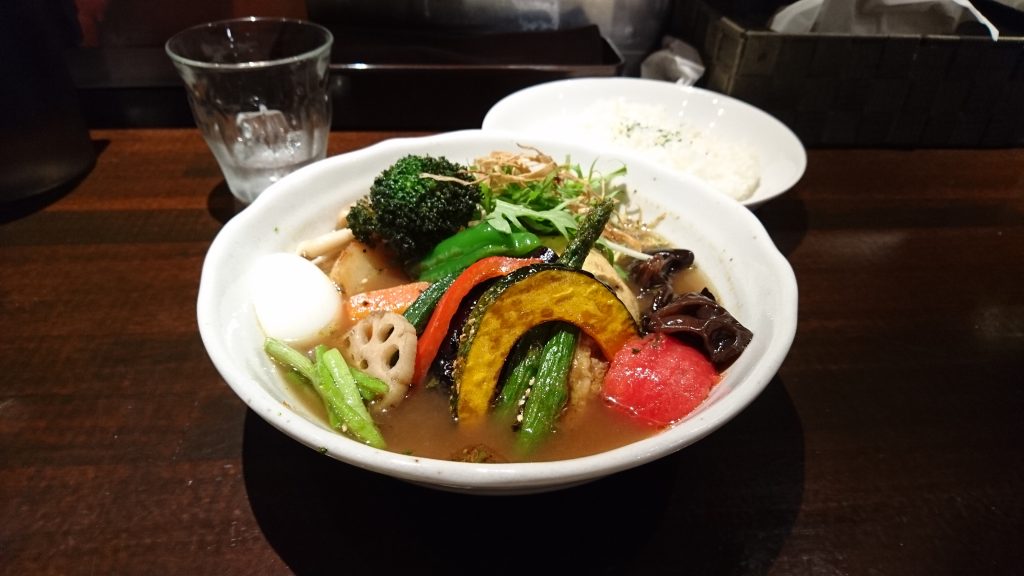 Miso Ramen
Yes, miso ramen was born in Hokkaido! You can get miso ramen in Sydney as well, but if you're really looking for something in Hokkaido, you can't miss Ramen Alley in Sapporo. It's near the Susukino nightlife district and pretty easy to find. There's over 10 different ramen dedicated restaurants in the alleyway, and there's often a line. You can also look up single restaurants on TabeLog, a Japanese restaurant rating website.
Genghis/Jingasu Khan BBQ
An interesting variety of BBQ where you put a piece of fat on a dome shaped bbq plate so that the fat melts and coasts the plate. Vegetables are put around the base of the dome (the fat collects here and gives flavour to the vegetables) and slices of meat are placed around the top to cook.
This is super fun and goes great with drinks and a few friends. There's even a way to McGyver your own Genghis Khan BBQ dome in your Australian backyard because you can buy the domed plate on its own and put it over a fire pit.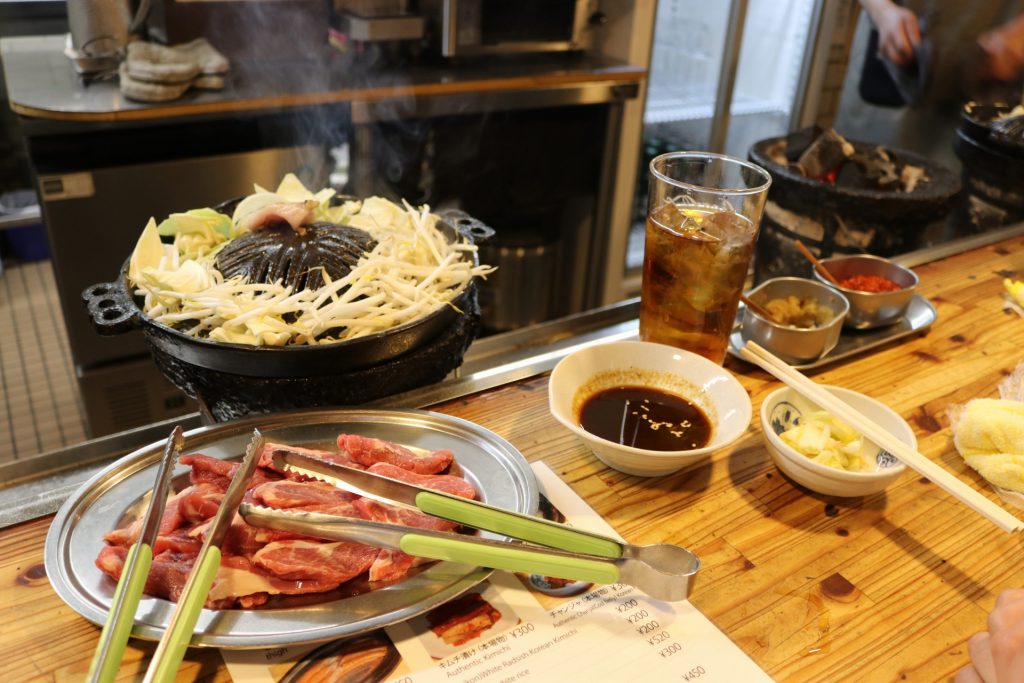 It's said this style of BBQ came from Mongolians who were in Japan (during feudal times) and who would grill meats using the helmets, thus the dome shape.
Sapporo Beer
In Susukino district of Sapporo city, there's a giant Sapporo Beer glass on top of one of the buildings, it's quite the site to see! You can visit the Sapporo Beer Museum as well. Sapporo actually has amazing nightlife, with all-you-can-drink packages as low as $20 for two hours all over the city.
Cheese Tarts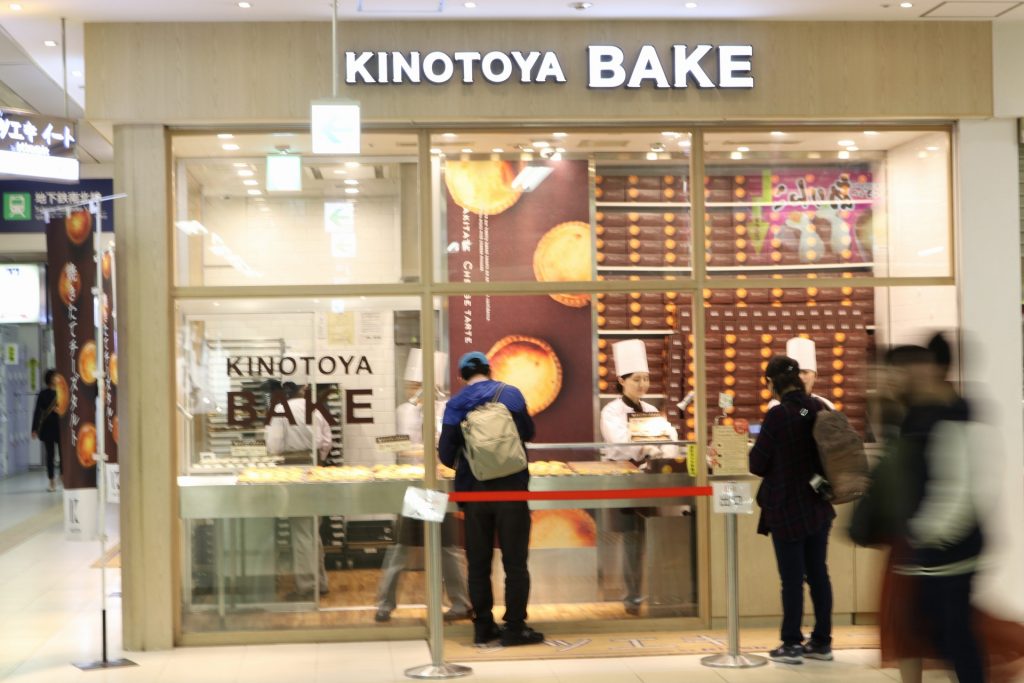 Hokkaido is where the famous cheese tart stemmed from! There's a really large milk and dairy industry in Hokkaido, including cheese. Local cheeses do give a distinct taste to the cheese cakes and tarts, which are super creamy. While Uncle Tetsu has recently popped up in Sydney, you'll find little cheese tart kiosks in JR Sapporo Station (e.g. Kintoya Bake) and in the bottom levels of department stores. They're custard-like in consistency, not runny, and the crust is delicious too.
Melons/Lavender
In addition to a big milk industry, there's a lot of melons and lavender as well. In summer the lavender fields are huge and beautiful, so if you're able to rent a car and drive out, do it!! You'll find melon and lavender flavoured goods absolutely everywhere. The "melon" is specifically rockmelon, and it's a very strong flavour. If you're not lucky enough to be in Hokkaido, you can actually buy "Hokkaido Melon Bread" from konbini convenience stores all over the country, those breads are reasonably representative of what all the melon products in Hokkaido taste like.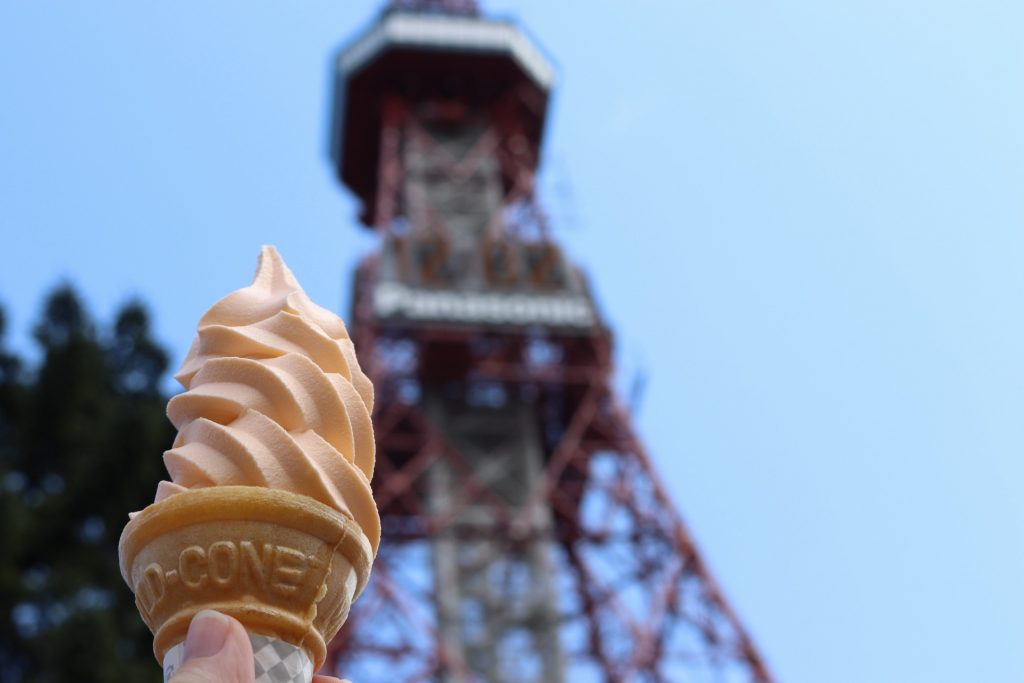 Melon soft ice cream under the Sapporo TV Tower.