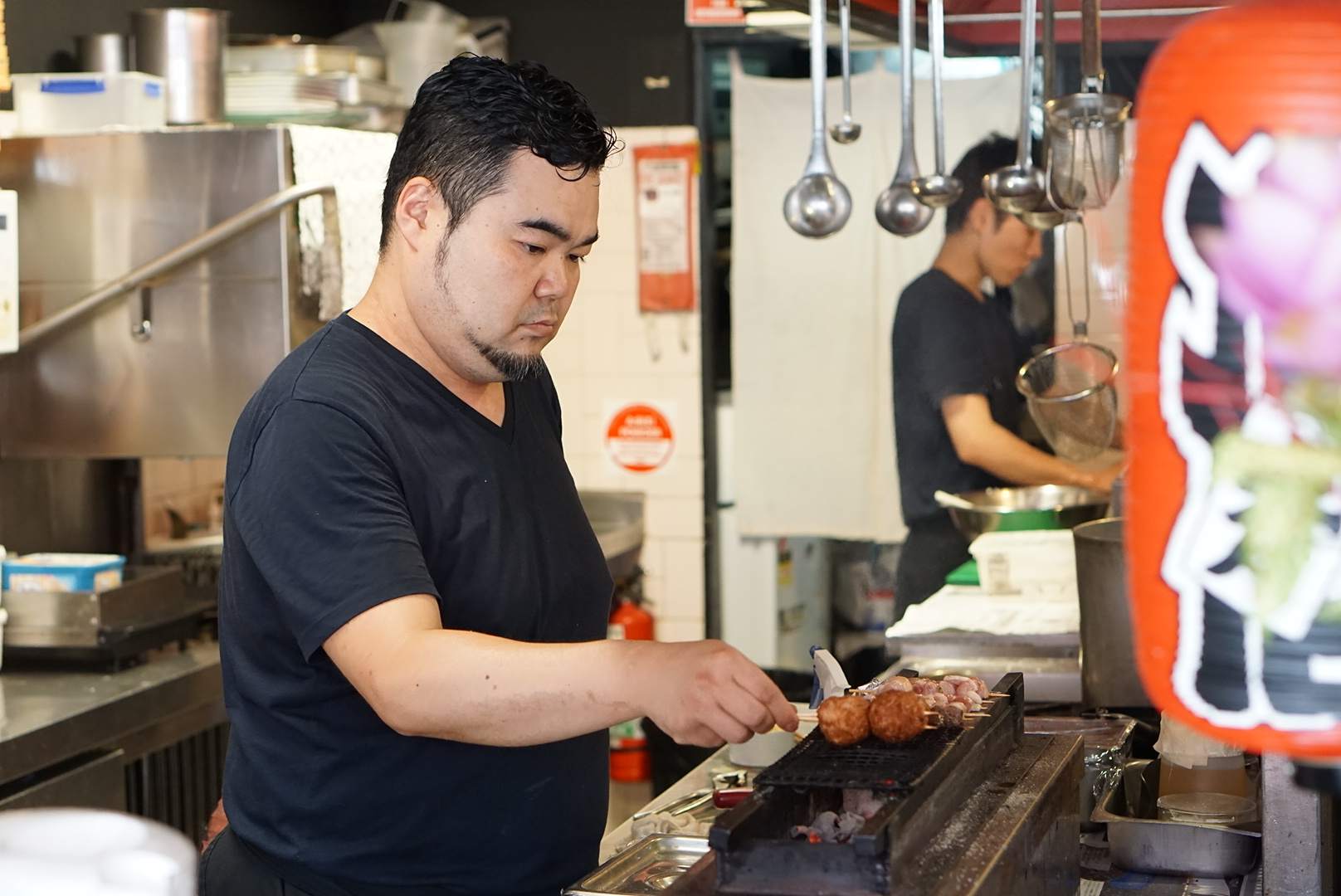 Ichibandori is on Neutral Bay's main strip of restaurants, Military Road. Despite having a lot to compete with – Neutral Bay has endless choices to eat at – Ichibandori offers a standout menu. Head chef Shota serves up generous portions of izakaya style yakitori sticks, as well as fresh sashimi and a few left of centre, more refined dishes.
First up was a classic, and Ichibandori's signature dashimaki tamago – egg roll with dashi stock. It's super fluffy and juicy, with a very light texture.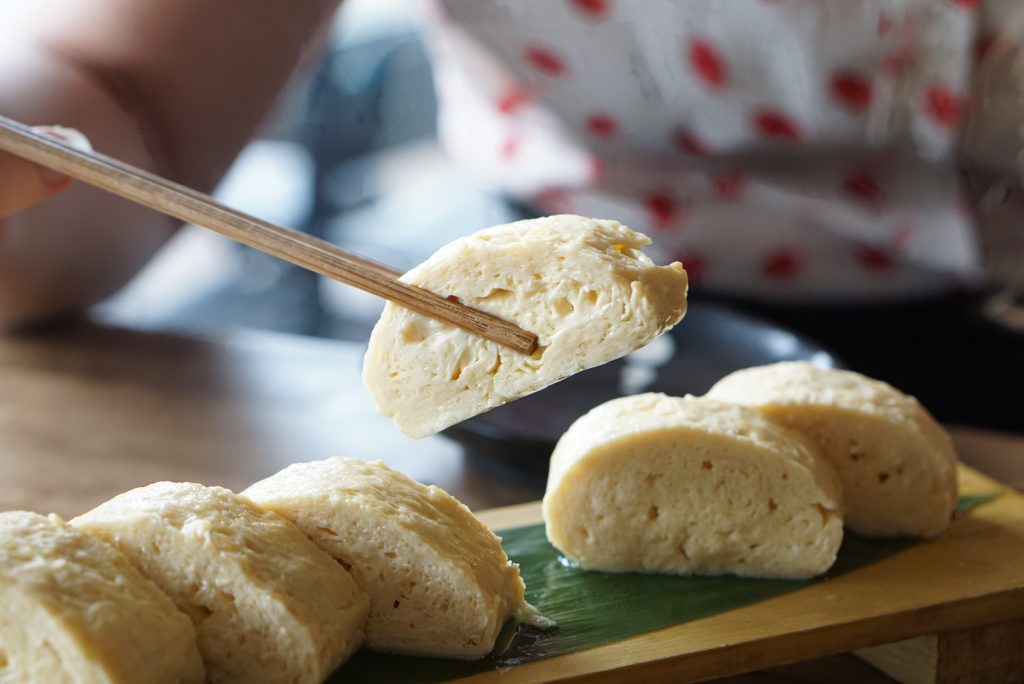 Our next dish was actually a collection of omakase style kushiage, deep fried foods on skewers. We got wagyu, oyster, mozarella and cherry tomato, and the best was definitely the whole mushroom which was served on its own.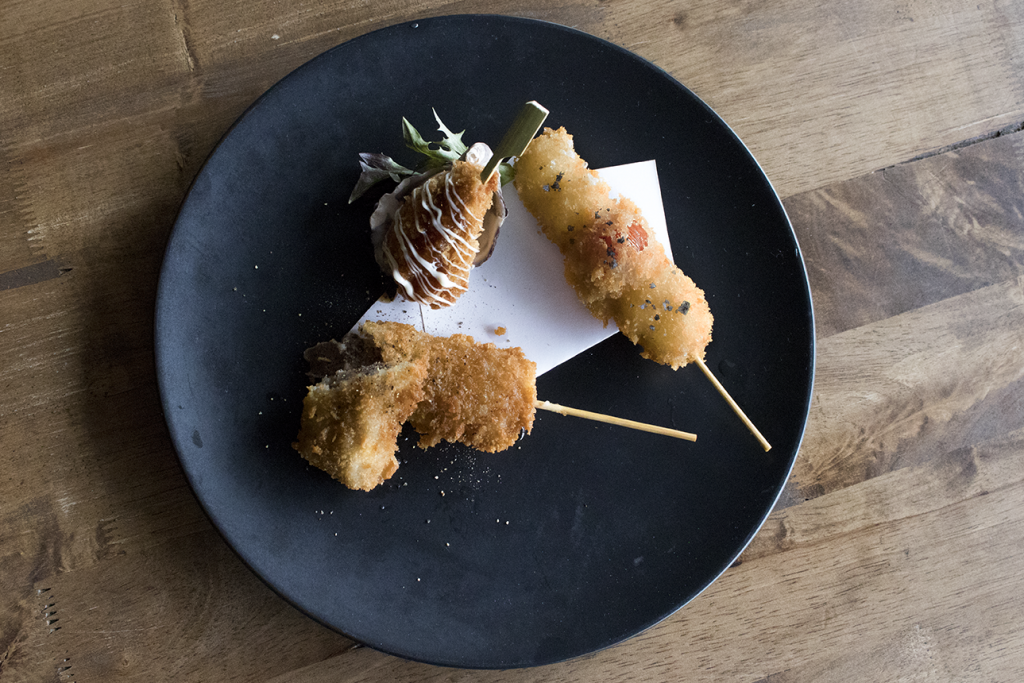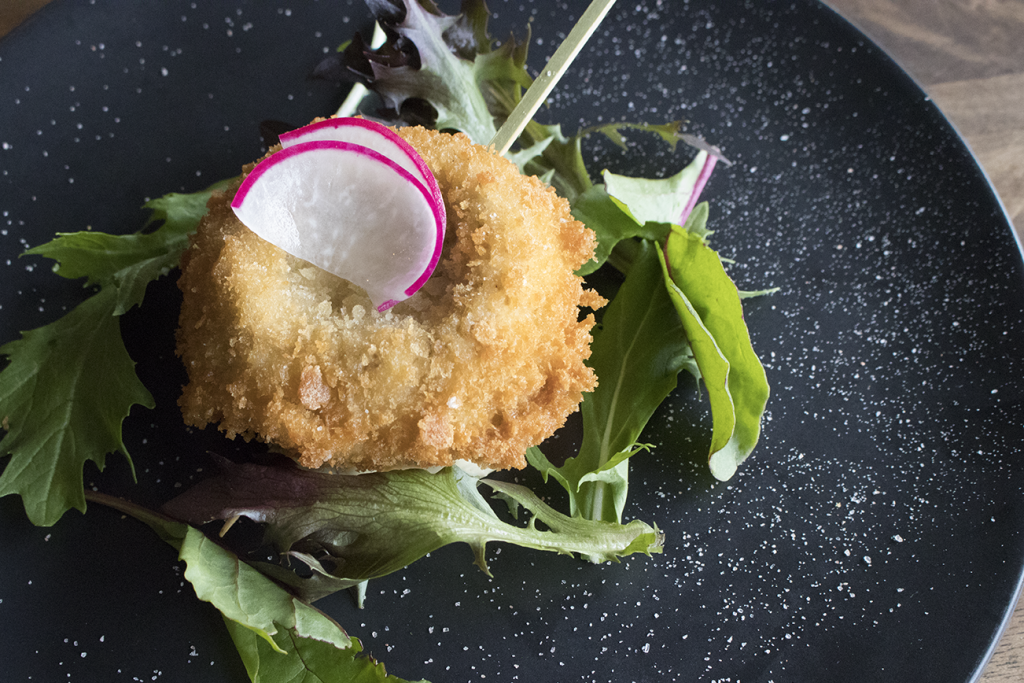 Next up we got our first sashimi platter, loaded with imperador, salmon, two varieties of tuna, octopus, mackerel, alfonsio, and bass grouper. The selection was varied and quite exciting to work our way through.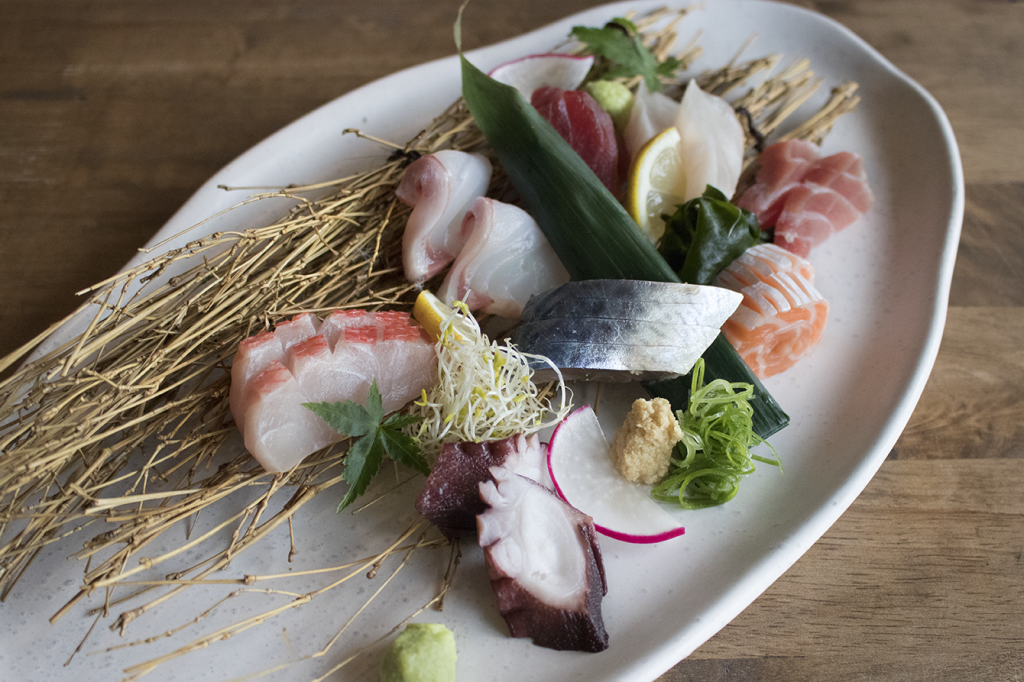 While we were working our way through this platter, our yakitori skewers started coming out. The highlights – and must eats – were the tsukune chicken meatballs with egg yolk, and the ichiyaboshi chicken. Ichiyaboshi translates to "one night hanging" and refers to the way the chicken is prepared. First, the chicken is marinated in brine for 30 minutes, then hung up overnight. The salt sets in and gives the meat an incredible flavour that penetrates all the way through, while the skin dries out just enough to be super crisp once cooked. This is definitely something everyone should try!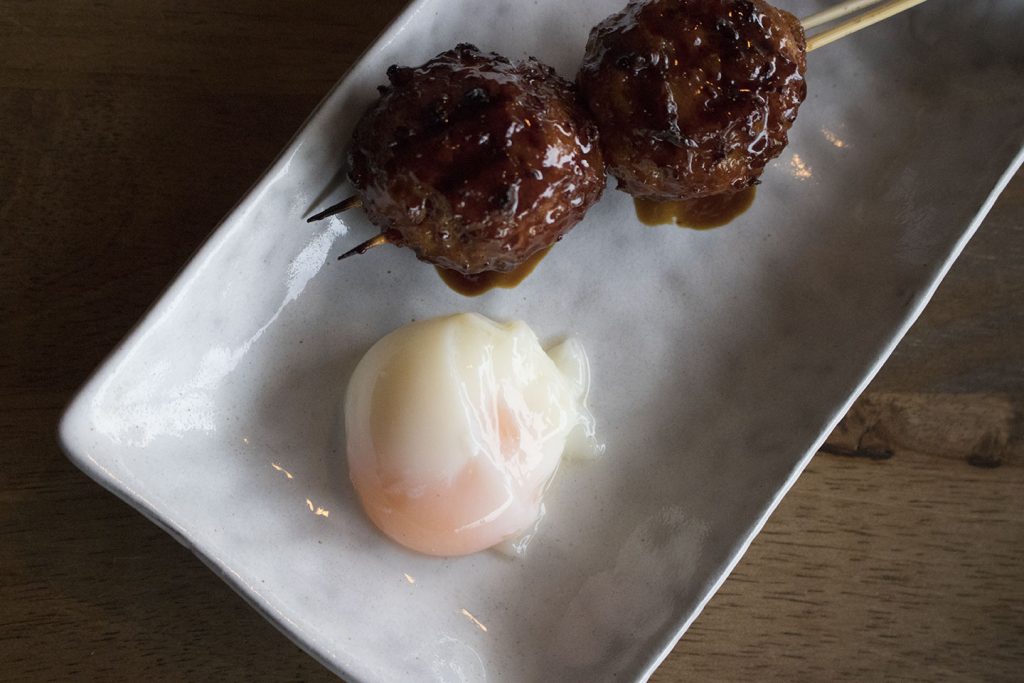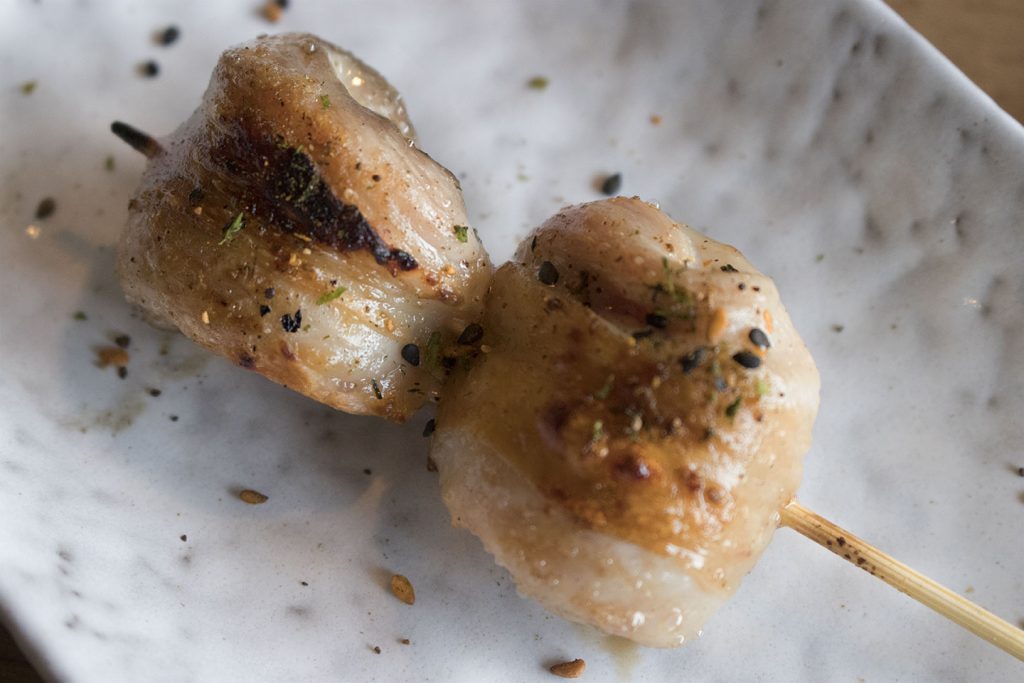 Other skewer selections included chicken thigh, chicken with spring onion, and chicken liver.
A really interesting plate was again omakase style, and it included jellyfish with cucumber sunomono (lightly pickled), wakasagi nambanzuke (wakasagi fish with nambanzuke sauce), chicken pate, another slice of dashimaki tamago, and arima no jakono (small fish from Arima cooked in a mix of soy sauce, sake, and sancho pepper). Most of these dishes were completely new to me, and they're all incredibly flavourful with strong umami throughout each of the dishes. The flavours are vaguely familiar but just out of reach, and an absolute delight to eat.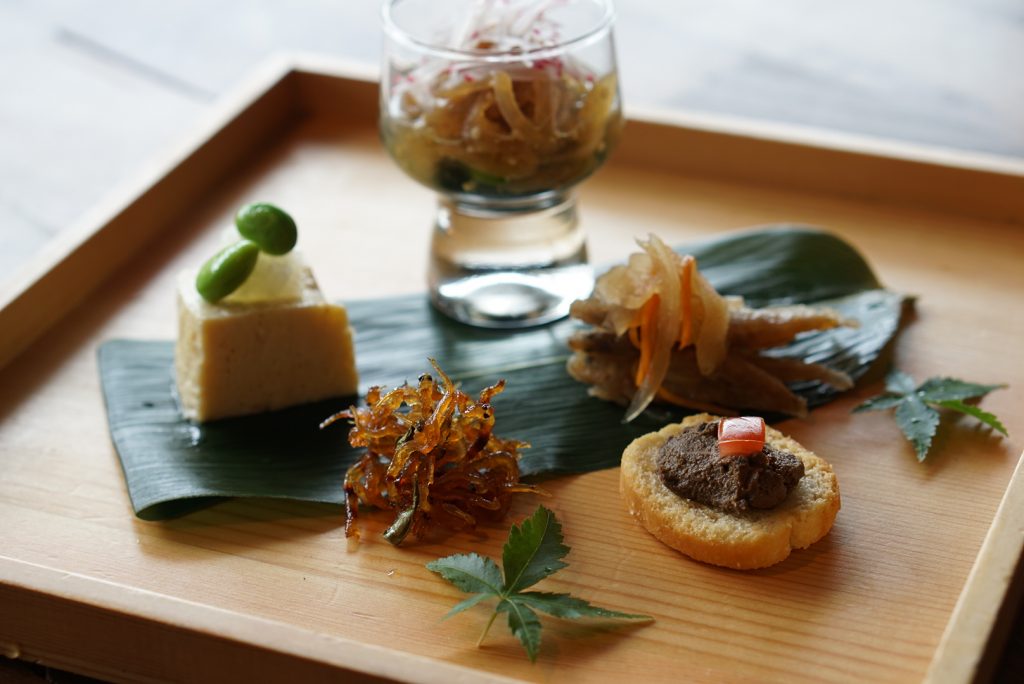 We then got yet another sashimi platter, with many of the same fish, but served quite differently. anago river eel, spicy salmon, and more saucy varieties of sashimi we set out beautifully, and it was hard to decide who would get to eat what!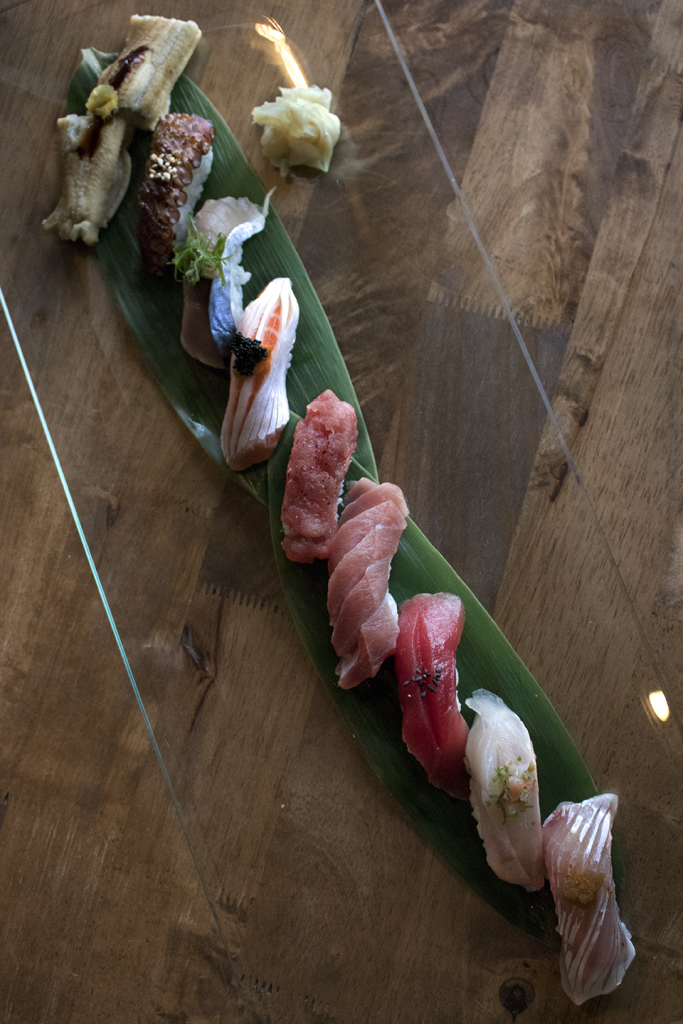 By this time we were absolutely stuffed, but the food just kept coming! One of the last (but not the last) was this imperador fish head with radish.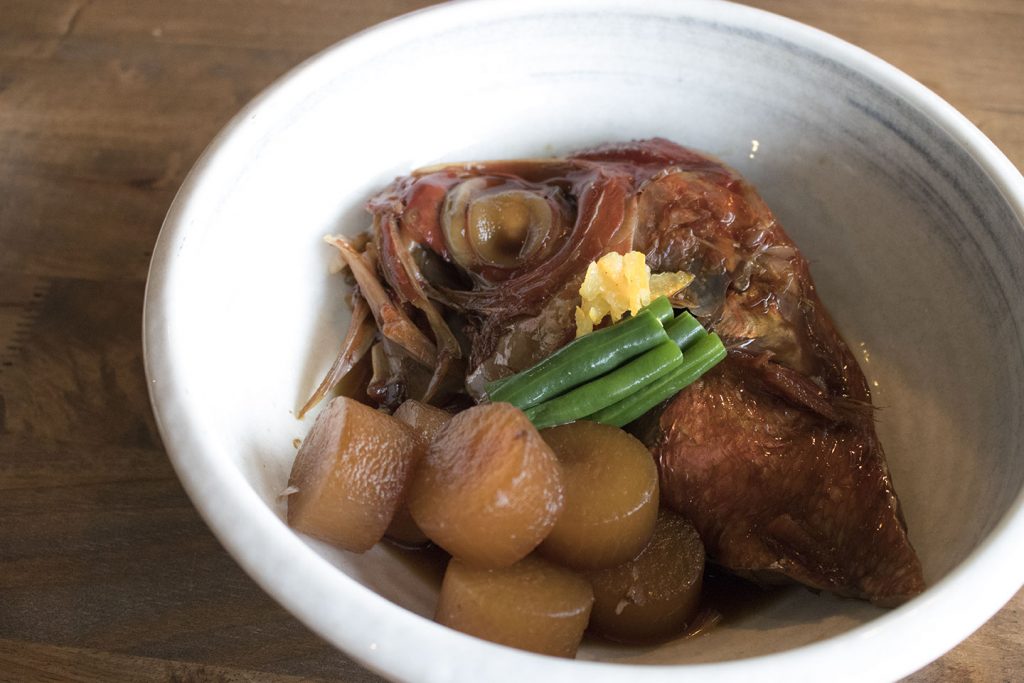 It's a little tricky to pick the meat off with chopsticks, but well worth the effort.
Finally, we came to dessert. A simple chocolate cake with a slightly gooey centre served warm, with a few slices of strawberry and a scoop of green tea. I definitely had to use my second stomach to finish this last dish!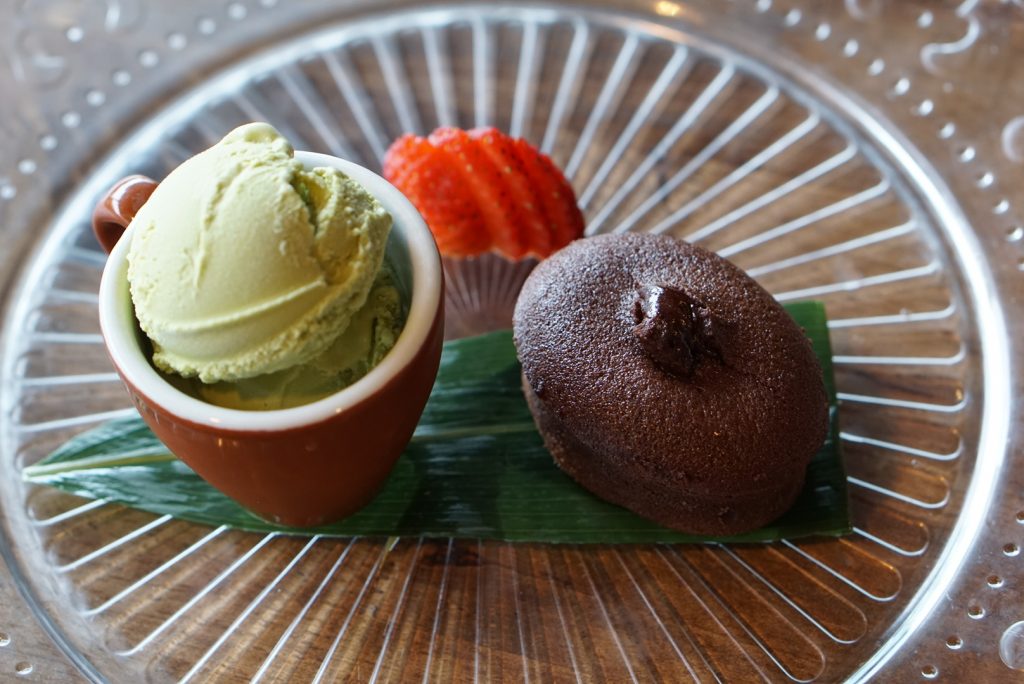 Visit Ichibandori at 4/81-91 Military Rd, Neutral Bay NSW 2089, and book a table using our new booking system!