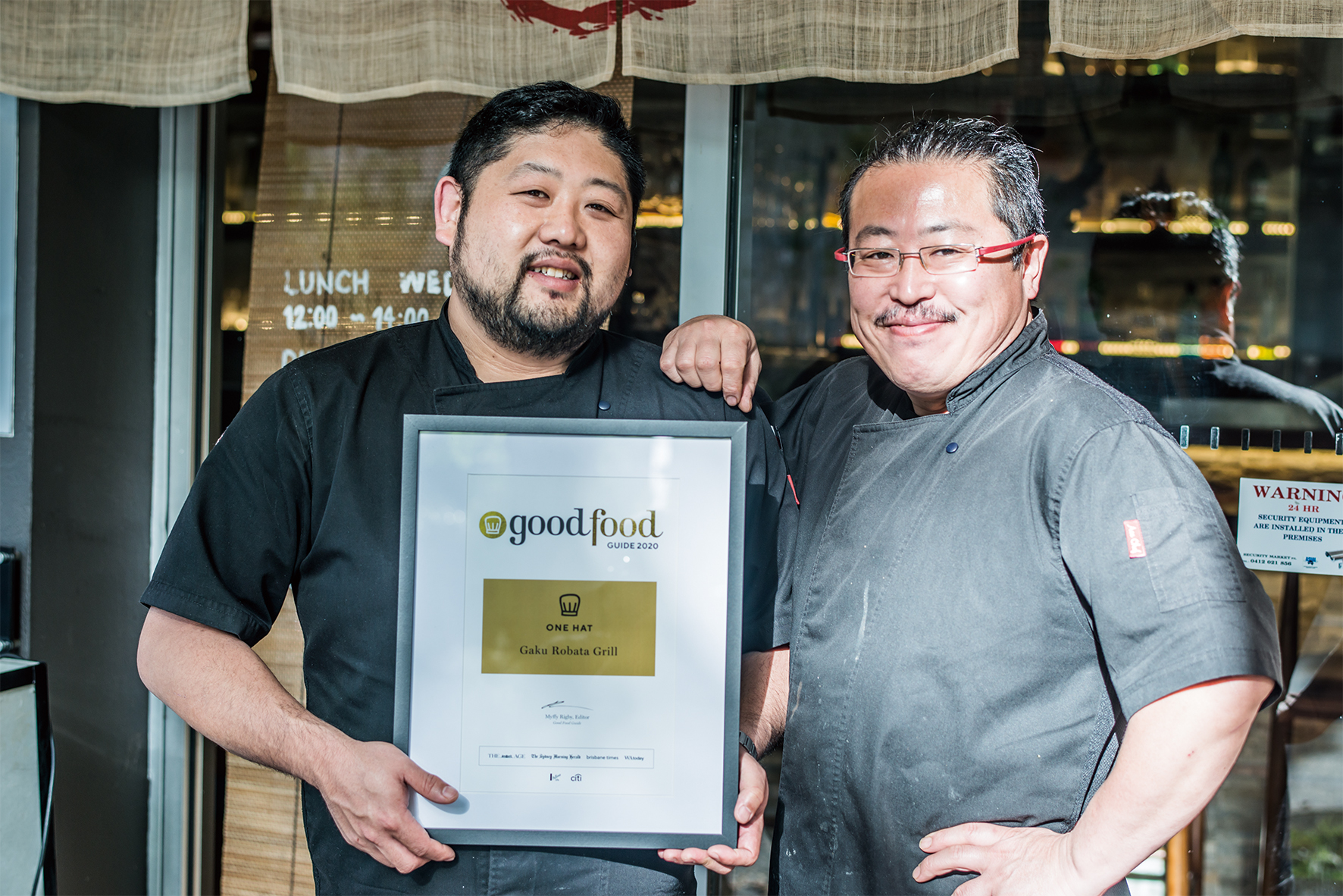 In April 2018, two Japanese chefs who had honed their skills at the some of the world's best French restaurants opened their own restaurant together in Darlinghurst.
The name of that restaurant was Gaku Robata Grill Restaurant.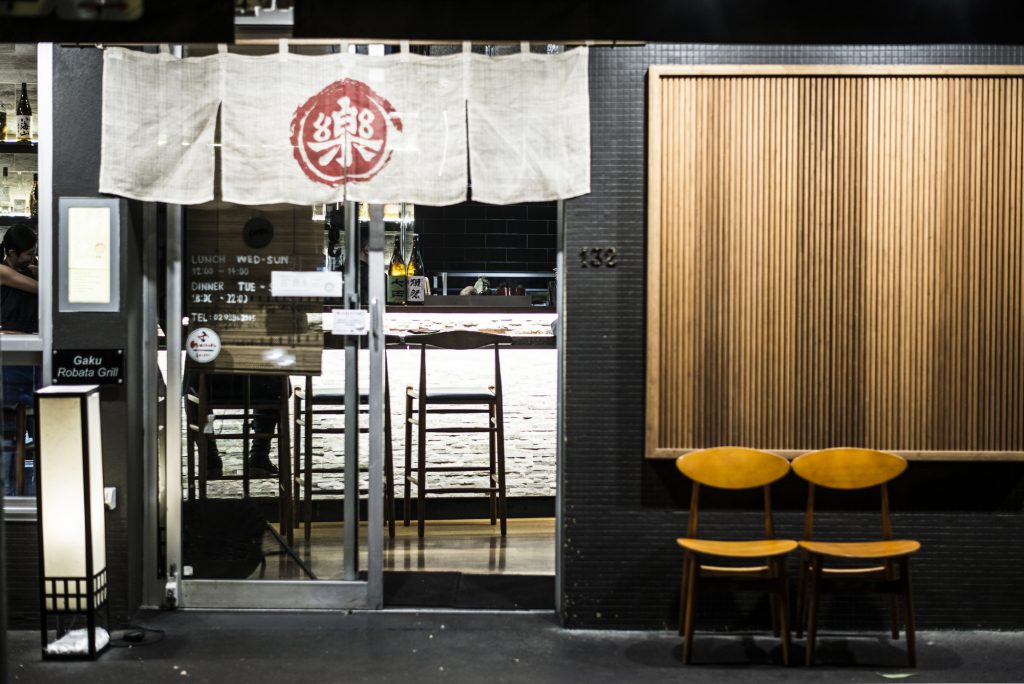 Gaku is written with a Japanese character meaning "enjoyment" which tells you a lot about their guiding concept. This restaurant is all about the idea of both customers and staff having a good time, and now after being open for just a year and a half they won a prestigious one hat award.
As you might know "Robata" means to cook on a charcoal fire, and while it's a simple cooking method there is more to it than just the types of dishes. There is a subtle art to choosing the best ingredients and bringing out their full flavour which is only possible by talented chefs who have honed their skills and stayed true to the fundamentals of this technique.
We spoke to the founders of Gaku about their careers so far, how they met, and their thoughts about the store. At the end there is also a message to Washoku Lovers, so don't miss it!
Chef Shimon Hanakura, known as Shimon, graduated from a culinary school in Japan before completing a specialized Master's program in cooking. His very first restaurant was a French restaurant in Fukuoka Prefecture. In one of the gourmet magazines they kept at this restaurant he read an article about Joël Robuchon and knew that one day he wanted to work with such a person.
Later he moved to Australia as the first staff of Shangri-La Sydney Hotel's French restaurant Altitude. One day while looking through Sydney guidebooks at Kinokuniya, translating as he went with a dictionary in hand, he came across a photo of a Japanese chef called Haru Inukai who was smiling on the cover. This made a strong impression on him and he wanted to follow in his footsteps.
Then one day by coincidence he happened to run into Haru while waiting at some traffic lights at an intersection in North Sydney and without thinking too much about it, greeted him. Haru starting cheerfully talking with him with the same friendly smile he had seen in the guidebook. And this was the meeting between these two brilliant chefs.
Haru Inukai was a popular chef and sportsman who had represented his prefecture in soccer during high. He was born in beautiful Nagano prefecture where the crystal-clear waters produce plentiful wild vegetables. After graduating from the Tsuji Cooking School in Osaka he started his career as a chef at the ANA Hotel's French restaurant, one of the top three. He then continued as a French chef at the Tokyo Hilton Hotel, Urayasu Sheraton Hotel and other prestigious hotel restaurants.
He moved to Australia on a working holiday and at worked at The Point restaurant in the Nikko Hotel Sydney, focussing on mastering French techniques and working alongside Chef Maurice Guillouet. He then switched to a brilliant career at Robuchon Tokyo, the world's best. Returning to Sydney he received an invitation from an old friend and won his first two hats as a head chef at the Ampersand. He then moved to Restaurant Ⅶ and there won the Best New Restaurant Award and two further hats. After that he worked as a chef at a French restaurant at the former Observatory Hotel (now the Langham).
Having already met Haru at the intersection in North Sydney, Shimon leapt at the chance to when he was invited to work with him at the Observatory hotel. There they cooked together for three years and from this time on, a working relationship between them began to form somewhere between a mentor-apprentice and brothers. Shimon always knows what Haru wanted and vice versa. After the Observatory Hotel they went back to their separate careers, with Haru opening his own store, and Shimon working in other partnerships. To refine his skills further Shimon worked at Aria Brisbane. Around this time when he left Brancharu Haru also put in a 30 minute reference call recommending him.
After improving his skills and experience at Aria Brisbane, Shimon was now keen to open his own store. Meanwhile Haru was making ramen using techniques from French cooking. They had now had skills from first-class restaurants and both shared a desire to create a bridge between Japan and Australia with their own cuisine. Their shared ambition meant that when Haru contact Shimon he jumped at the chance.
"Shimon, let's open a store together! Come back to Sydney!"
So, from Sydney and Brisbane they began talking on the phone every day about starting their own restaurant. Haru was in charge of the critical search for a property but despite inspecting a lot every day couldn't quite find the ideal location. Back in Brisbane, Shimon worked on everything from the concept for his dream shop to creating the menu.
Finally, about two years after starting out on their joint project they found 132 Darlinghurst Road. The relaxing space they created there to deliver delicious food true to the fundamentals is Gaku Robata Grill.
It's now been one and a half years since they opened, and every dish served at Gaku is made with ingredients carefully chosen by the two with their own expert eyes, with techniques to bring out the flavor. Their cuisine is uncompromising.
Being Japanese they of course want to share Japanese ingredients with the world, but more importantly they want to use Australian ingredients to help shape the culinary culture in Australia and also be recognized within Australia as Japanese chefs. That is why they won one hat in Australia's famous Good Food Guide. Congratulations!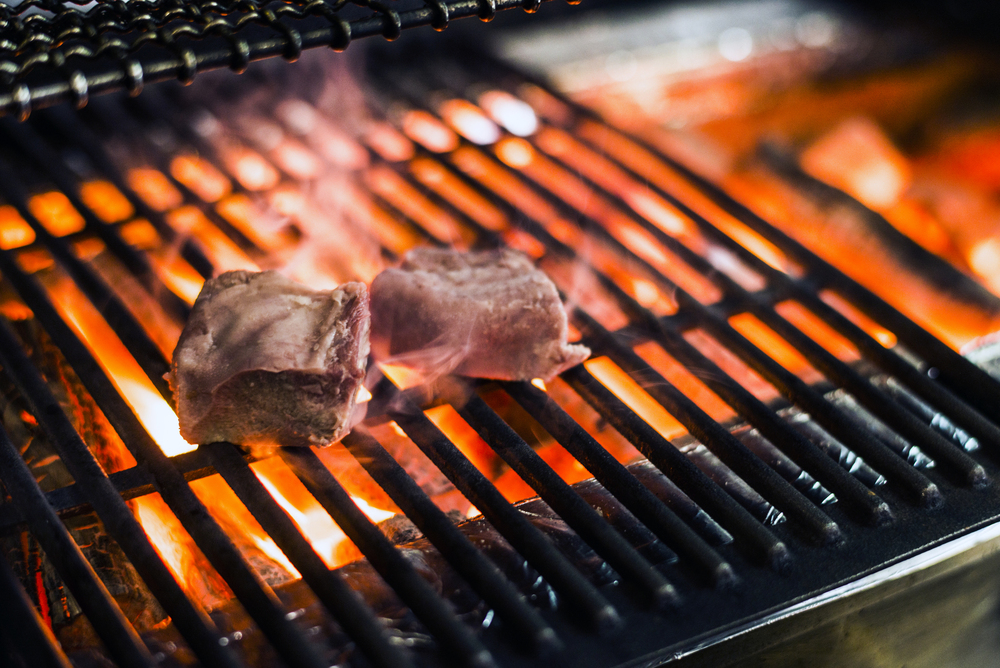 Lastly, they have sent us a message to all of us at Washoku Lovers who love Japanese food.
"We personally pick all the ingredients and liquors we serve. We want everyone to try our dishes – made with Australian ingredients by Japanese chefs who are trained in French cooking!
Some examples are Robata, which is a simple dish of meat is grilled over a charcoal fire.
Dry aged, which is deliciously aged Australian beef
Australian domestic Wagyu
Plus the highest quality Wagyu beef imported from Japan
You can order meat served Tapas-style in portions starting from 100g, so you can really enjoy trying many different styles.
If you're an Australian who loves Japanese food, come along and discover what you really like and what suits your palate.
We stock the best ingredients every season and prepare the most delicious dishes with our unique cooking methods that bring out the best of those flavours. Let's have fun. We're looking forward to your visit!"
Click here for reservations at Gaku Robata Grill → BOOK NOW
Lunch: Wednesday- Sunday 12:00-14:00 (ramen only)
Dinner:Tuesday – Sunday, 18:00-22:00pm
Monday closed
Address: 132 Darlinghurst Rd, Darlinghurst NSW 2010
Photo by Yusuke Oba