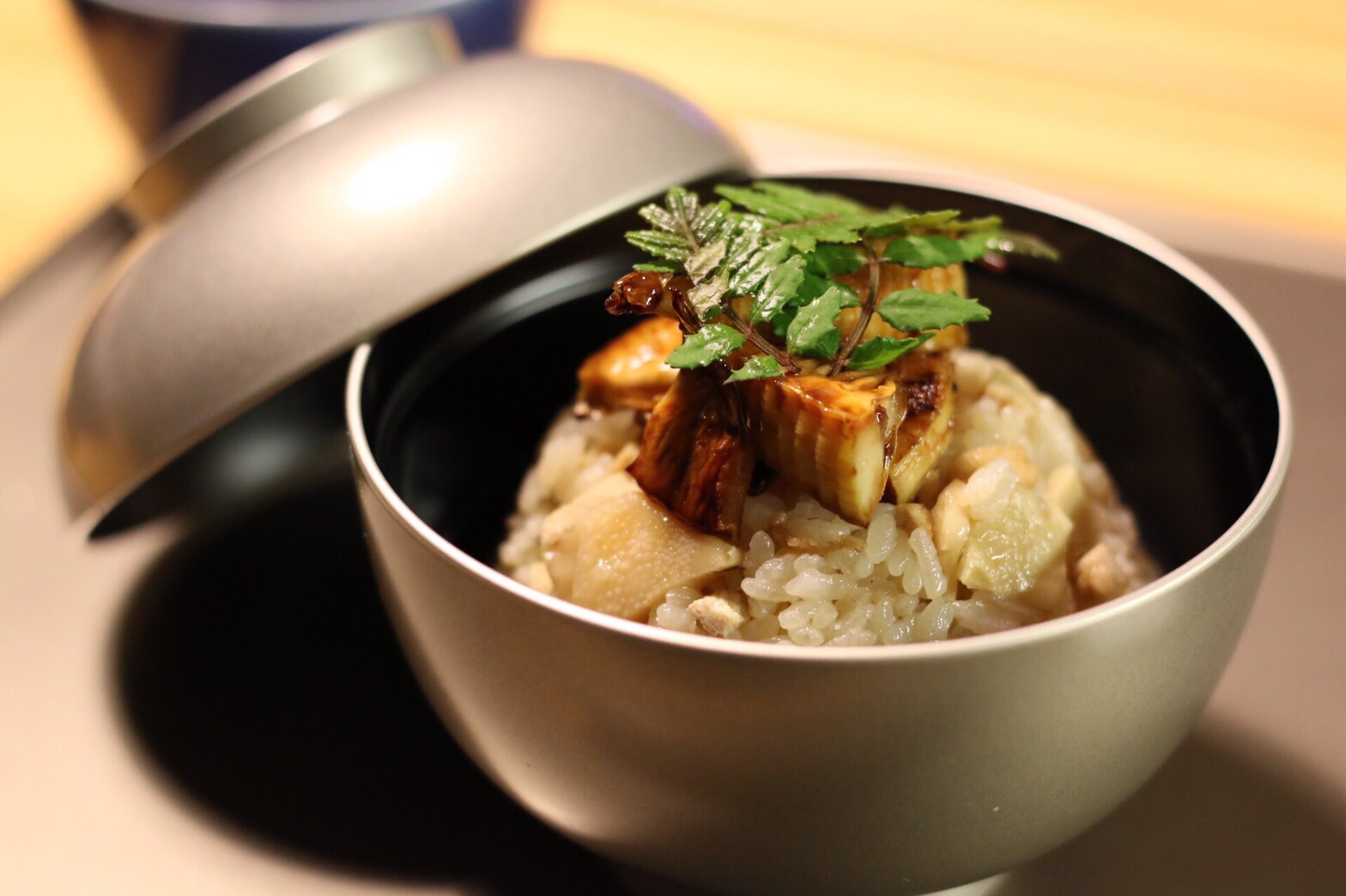 May is the best time of the year for bamboo shoots. The shoots grow very quickly, so harvesting them at the right time is very important. Because of this, you can only get raw, uncooked bamboo shoots in Spring! At any other time of the year, only pre-cooked bamboo shoots are available. If you're lucky enough to get some raw bamboo shoots in spring, the best ways to enjoy them are as sashimi, grilled, or boiled. There are also times when you can have a BBQ and cook the bamboo shoots in foil. This link is in Japanese, but the pictures will show you how a bamboo shoot BBQ is done!
I made steamed rice with bamboo shoots, with piping hot Japanese soup stock, made from my original recipe.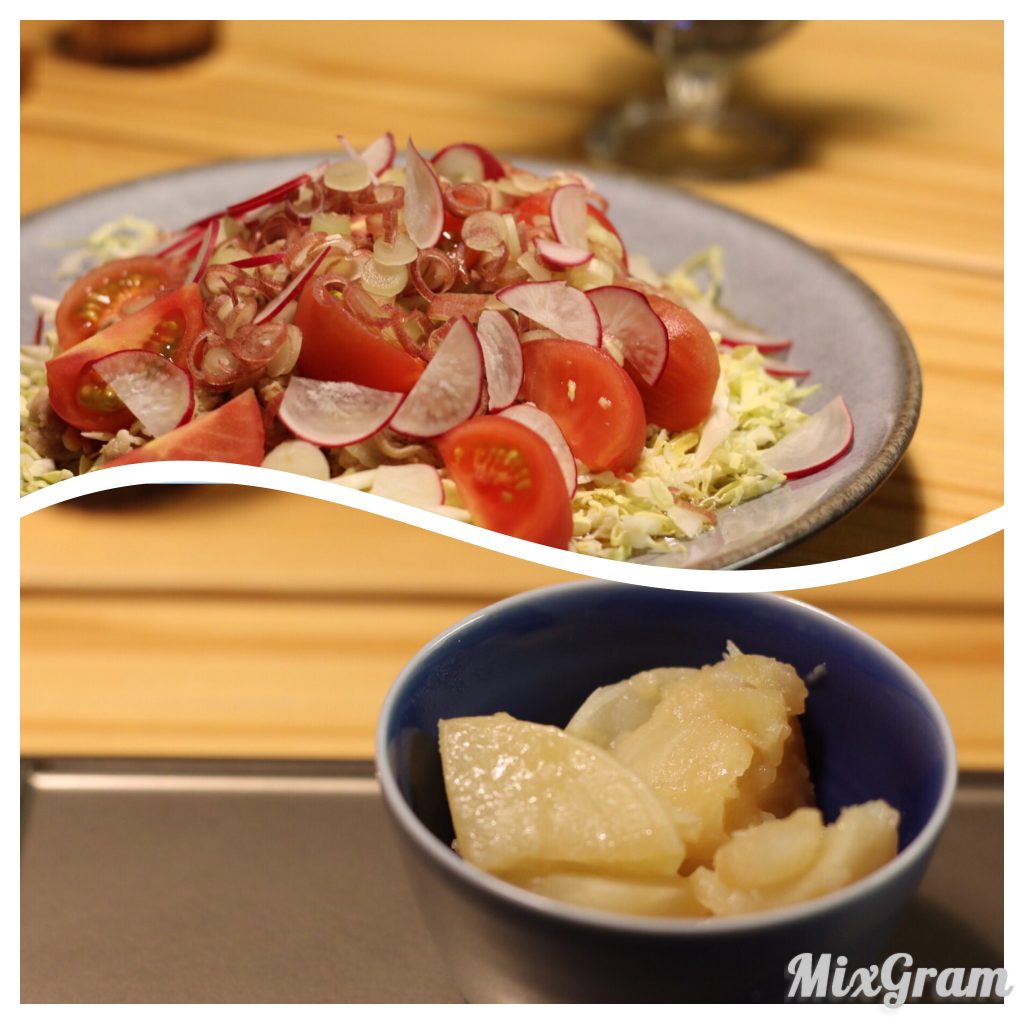 This time I chose marinated pork and pickled scallions and roasted turnips as the side dishes.
Bamboo shoots are not only used in Washoku though, they're also popular in other Asian cuisines, but interestingly you can also find them in pasta dishes, and other Italian and French foods!
Gochisousamadeshita.