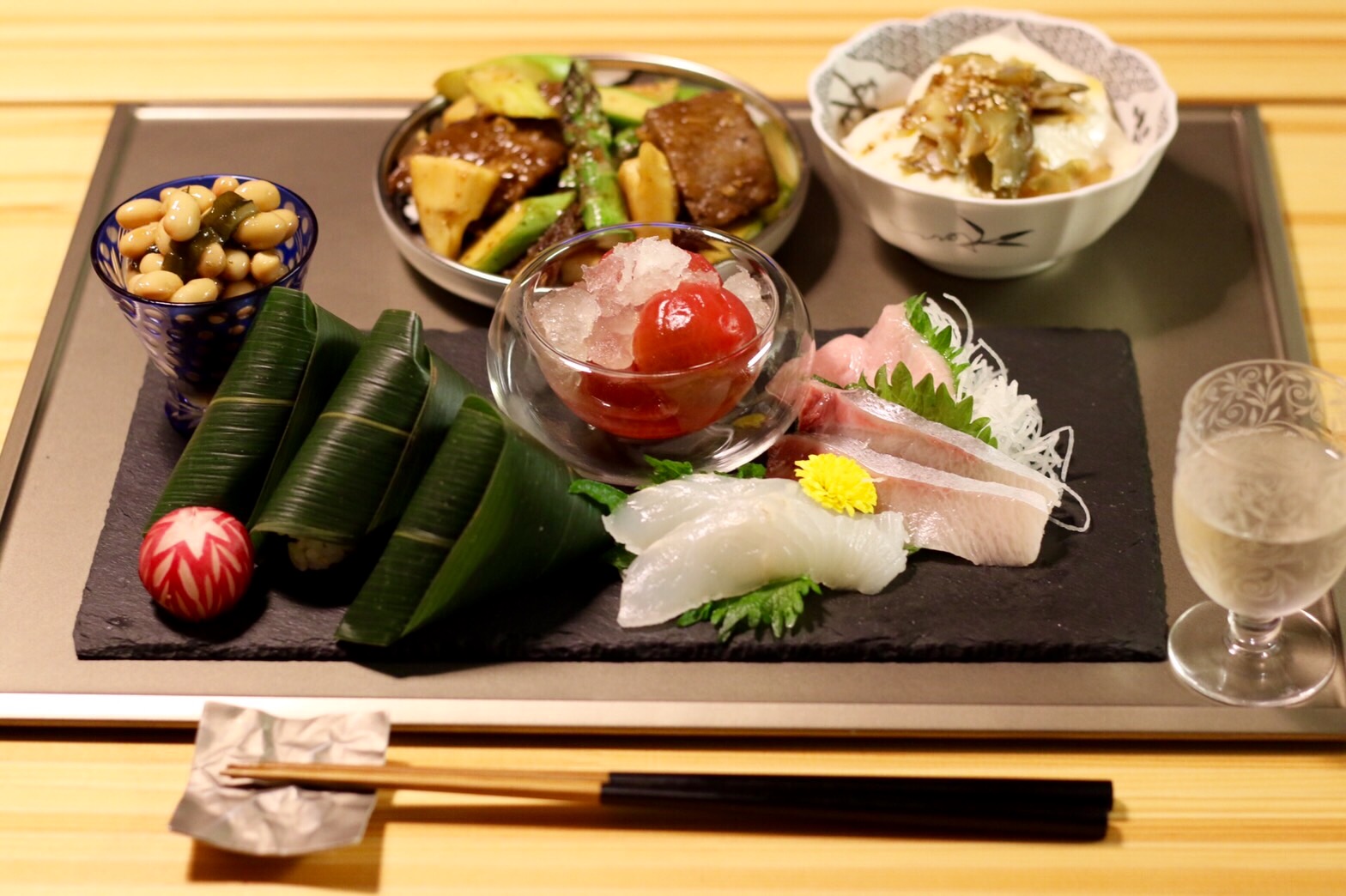 On children's day, Japanese people eat chimaki to pray for good health. Chimaki is a rice dumpling wrapped in bamboo leaves.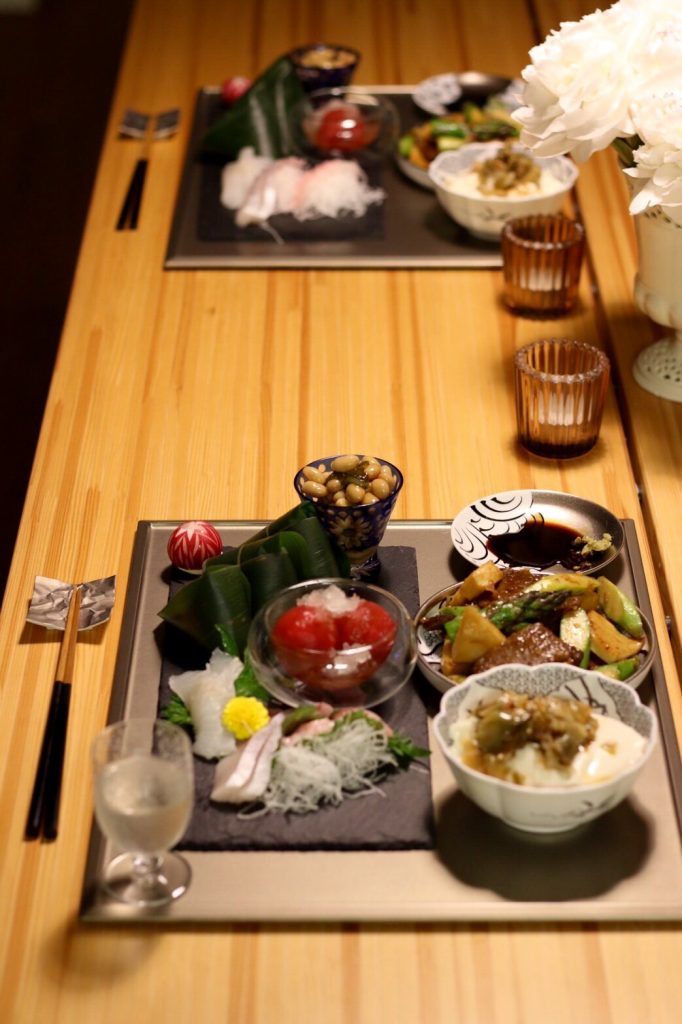 This year my Children's Day menu was:
Sashimi (hirame, kampachi, maguro, which is flatfish, great amberjack, and tuna!)
Marinated tomatoes with citrus
Cooked beans
Beef and bamboo shoots and asparagus fried in oyster sauce
Tofu with zha cai and sesame oil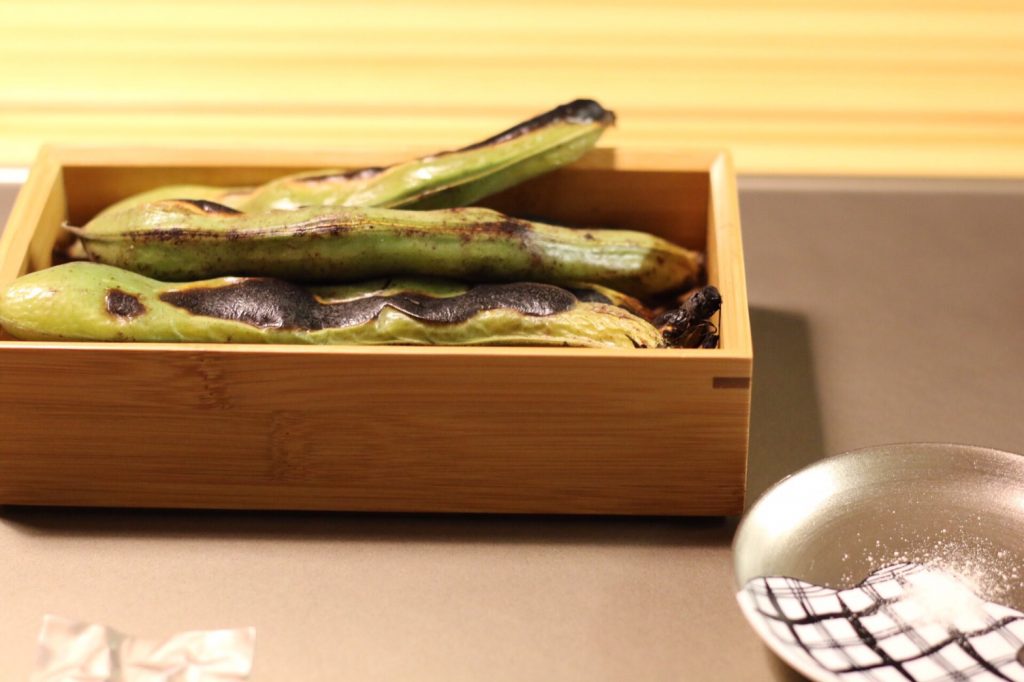 This is the best time of the year for broad beans, so I served grilled broad beans as a snack with beer. If you want to make this at home, it's very simple! Just put a griddle on high heat and then grill the beans until they blacken like in the photo. Best served with a sprinkle of salt.
Gochisousamadeshita.