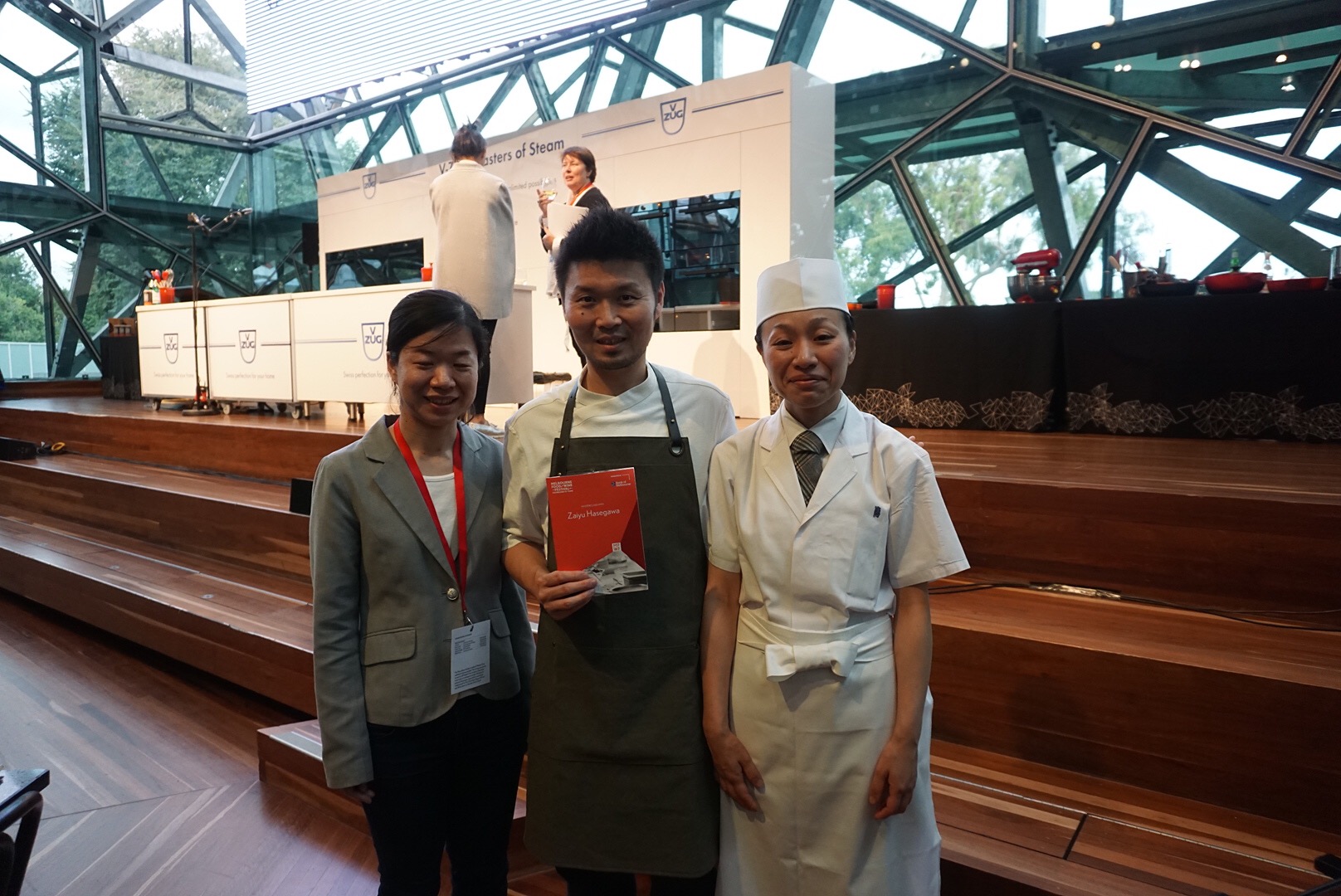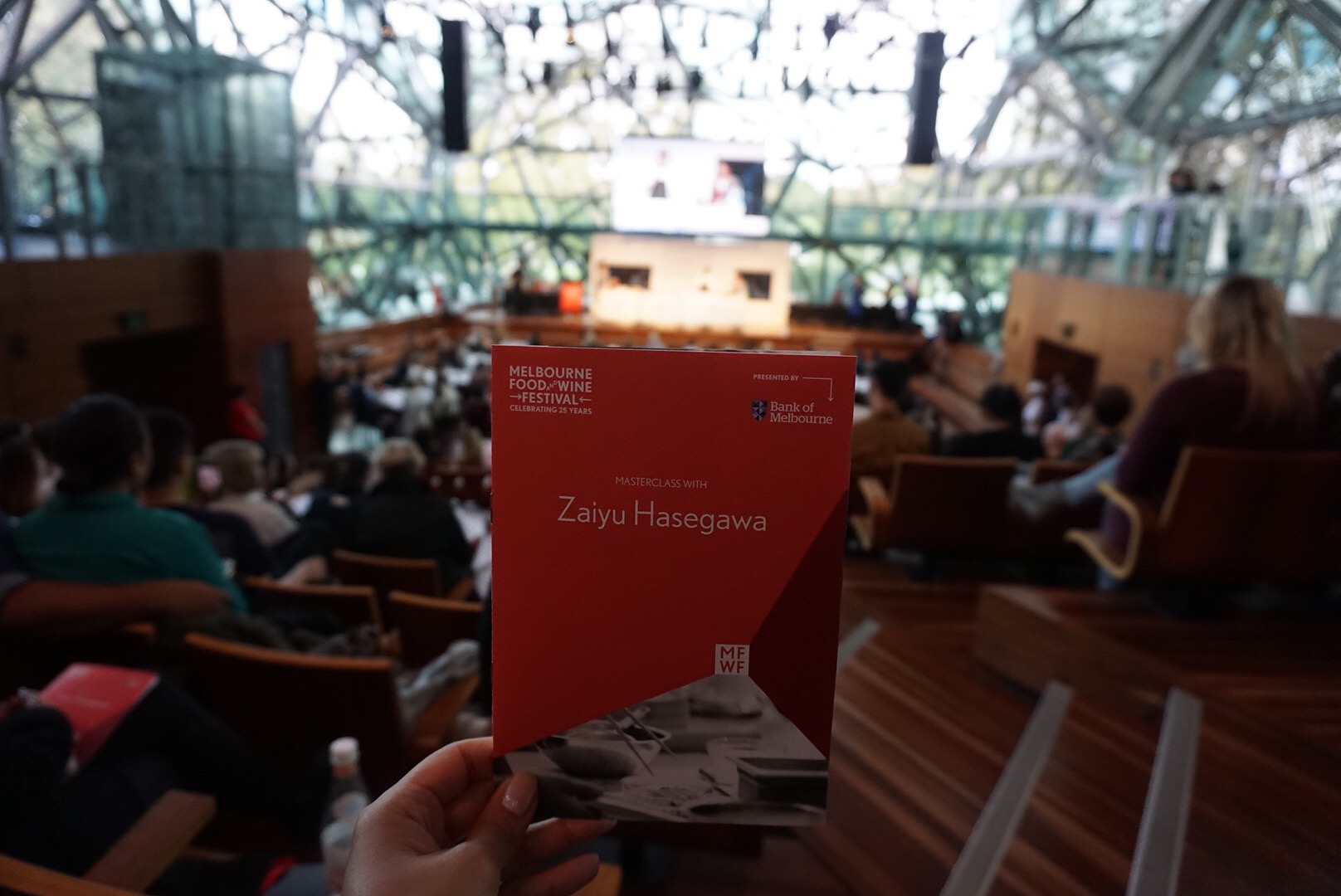 Master class at MFWF (Melbourne Food and Wine Festival), 2017 with Japanese chef Zaiyu Hasegawa was held in Deakin Edge, Federation square.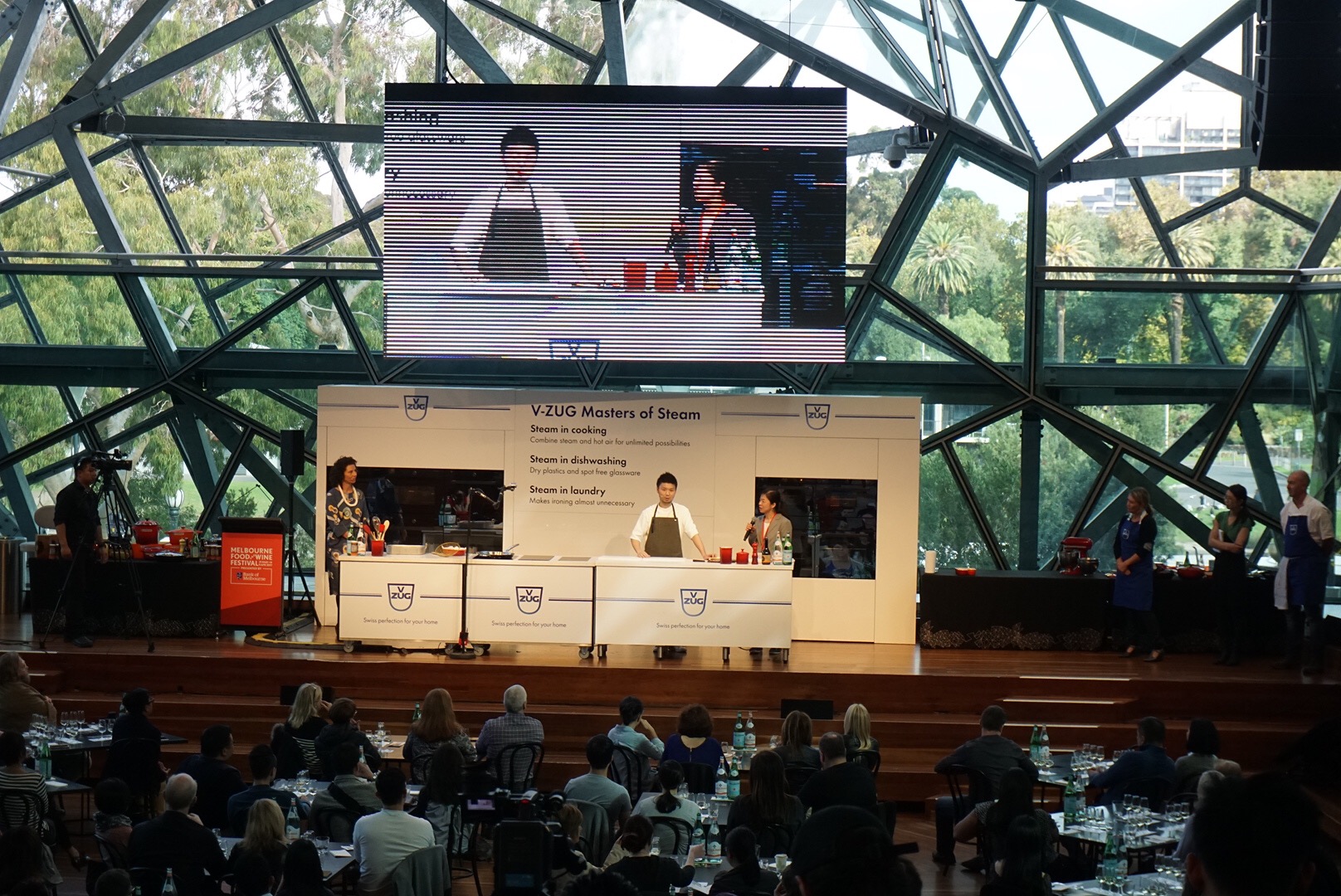 Zaiyu Hasegawa's Tokyo restaurant Den has developed a cult following in Japan and abroad for its playful take on modern kaiseki (Japanese traditional cuisine).
He showed us how to make Monaka, a specilialty Japanese biscuit made from mochi. While traditional Monaka biscuits have a wafer like texture and are filled with sweet fillings like red beans, chestnut puree or ice cream, Zaiyu's Monaka turns tradition on its head. His Monaka biscuits are filled instead with white miso marinated foes gras; as unique as they mouth-wateringly delicious.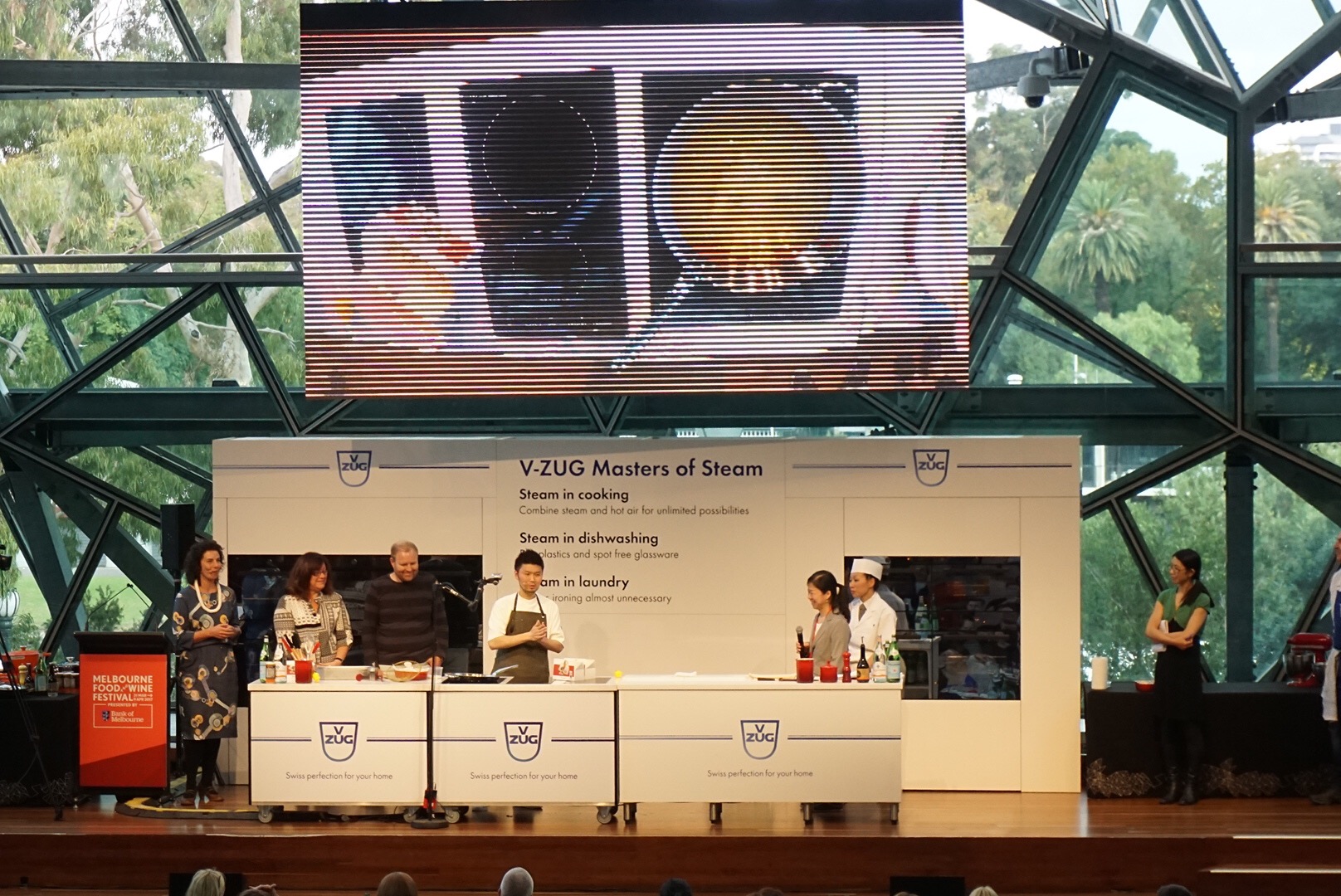 Zaiyu also showed us his inspired take on fried chicken which is served up with a healthy dash of fun in his restaurant. DFC (Den Fried Chicken), just like KFC (Kentucky Fried Chicken), comes in it's own box. It's emblazoned with a DFC logo (and a picture of Zaiyu!), highlighting Zaiyu's sense of playfulness. But the real treat is inside: de-boned chicken wings stuffed with a special sticky rice filling. Not only do DFC chicken wings look amazing in their cute boxes, but they have the taste to match their good looks too! They are, in a word, scrumptious!
He said that Japanese restaurants, compared with other countries are often very serious places. He, on the other hand, likes to make his customers feel welcome and completely at home in his restaurant. He said he and his team love nothing more than to share his wonderful food along with a sense of fun and the very best of Japanese hospitality to foreign visitors.
Zaiyu also said that while working in the kitchen for long periods is necessary to improve ones cooking skills (and to make great food!), he is always thinking about how to make the experience enjoyable both in and out of the kitchen. Food, for him, is as much as about joyful memories and experiences as it is about taste.
In many restaurants, Zaiyu said you don't see smiles on customers faces. He believes that making his customers smile, through the experience of good food and the experience itself, is important. Food is just one way of communicating with a customer and his greatest pleasure is to make his customers happy through his food and the experience of eating at his restaurant.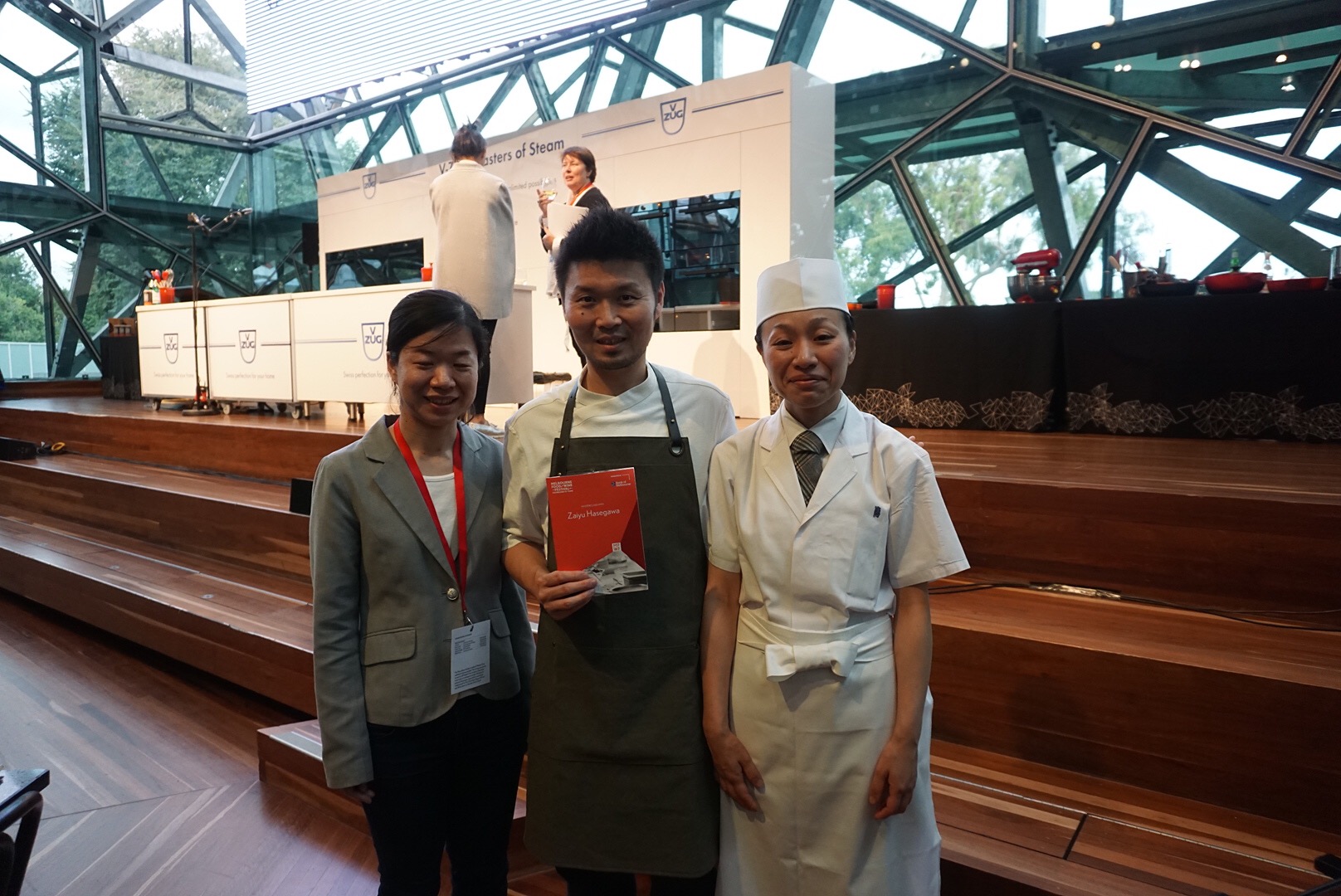 Here is the message from Zaiyu to all you WASHOKU LOVERS:
Please come and visit me and my team – you will experience a very personal and special welcome.
Japanese chefs can't speak English well, that shouldn't stop foreign customers from speaking to them. They might be a little shy, but they will certainly appreciate your interest in their food and skills.
Arigatou:)
Have you signup the weekly newsletter from Washoku Lovers? If not, here you go. It's absolutely free. Don't miss out the latest Japanese food news:)