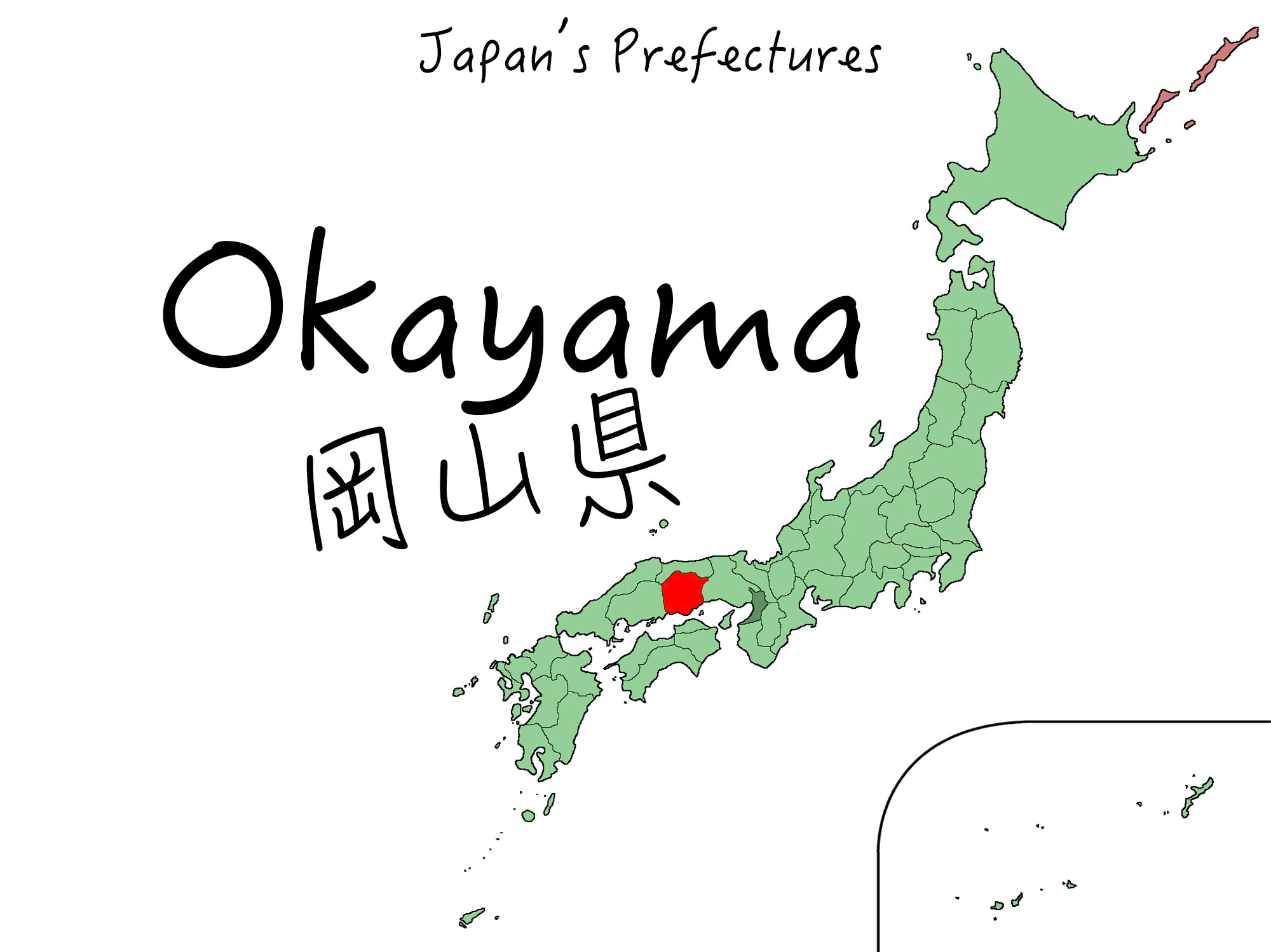 Okayama Prefecture is located on the main island of Japan, Honshu, in the Chugoku region, a small area near Hiroshima. Okayama Prefecture is best known for a local type of pottery and swordsmithing, though you may be more familiar with the story of Momotaro (peach boy). It is said that the story, whereby Momotaro is a young boy who saves the village from demons, is an adaptation of a similar story from Okayama Prefecture. Thanks to this, there's an annual Momotaro festival! Another story you might know is the manga and anime Naruto – the creator of Naruto is also from this part of Japan. For sightseeing, there are a number of beautiful gardens and two castles that are definitely worth checking out.
You can access Okayama Prefecture via shinkansen  bullet train (just 45 minutes from Osaka!) or fly to Okayama airport.
Bara zushi
A big bowl of deliciousness, this dish starts with a serving of sushi rice and finishes with a topping of mixed mountain vegetables and seafood from the Inland Sea. Bara zushi is eaten during times of celebration or served as a show of hospitality and is one of the standout dishes of Okayama Prefecture.
Okonomiyaki
Yes, that's right, there's more than Osaka and Hiroshima style okonomiyaki! Seeing as Okayama Prefecture is right inbetween the other two, it makes sense that they have a style of okonomiyaki, and the variety you'll find here is one overflowing with oysters. If you want to order using the specific name for this type of okonomiyaki, as for Hinase kakioko. It doesn't have noodles like the Hiroshima style so it does lean more towards the Osaka style.
Takomeshi
Everyone loves fried rice, and everyone loves takoyaki octopus balls (also an Osaka food), and a genius came up with the idea of mixing the octopus with rice. Ok, so there's not much resemblance to takoyaki, but if that's a dish you like, then we can confidently say you'll like takomeshi as well.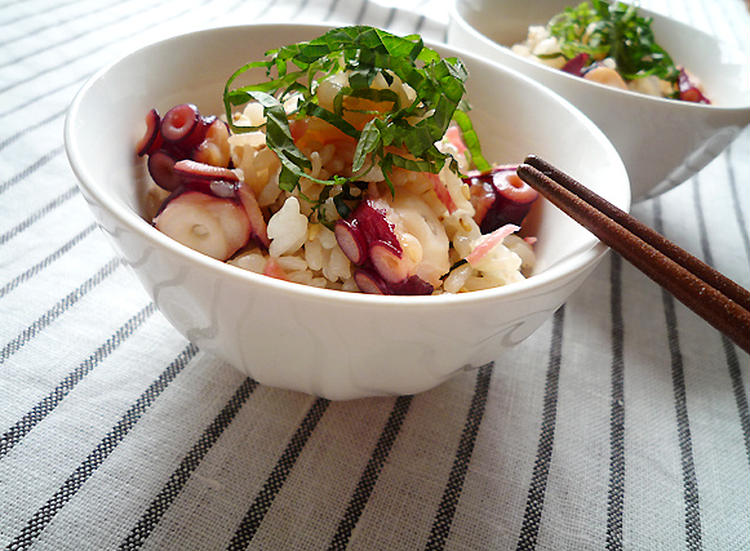 Chiyagyu
Chiyagyu or chiya beef is Okayama Prefecture's local cattle strain. Ask anyone around and they'll tell you it's best enjoyed in sukiyaki or as a steak. We can't argue with that!
Interestingly, out of all the Japanese cattle we've come across since beginning our prefecture series, chiyagyu is the first variety that has had promo girls dressed up as cows that we've found.
Noodles
Do you love carbs? You're in luck, because Okayama Prefecture has a soba dish, an udon dish, and a ramen variety! Starting with soba, order Hirozen yakisoba from a street or festival vendor and you'll be served a hot plate of cabbage from Hirozen Heights, soba noodles, and chicken, all mixed up in a savoury miso-based sweet and spicy sauce.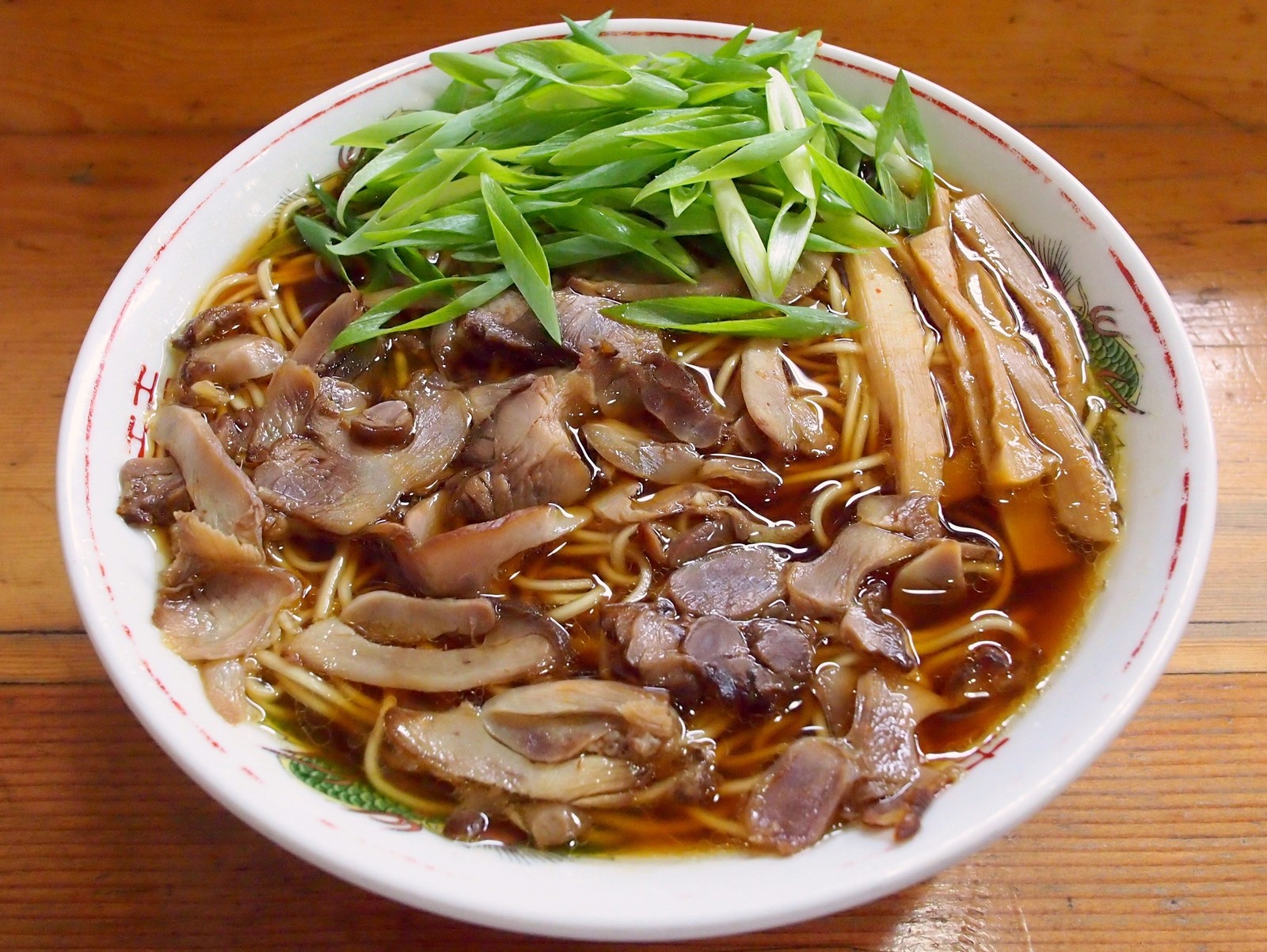 Tsuyama Horumon udon consists of beef offal and udon, and it's served hot, too. The last noodle dish (and also served hot!) is ramen from Kasaoka city. This bowl of soup and noodles is chicken and soy based, has simple toppings, but the standout is the braised chicken – a nice change from the standardised chashu pork belly slices.
Fruit
Okayama Prefecture produces quite a variety of fruits, including white peaches, muscat grapes, and Pione grapes. On a hot day, nothing beats the refreshing sweetness of cold fruits, so find a cafe with fruit parfaits or fruit desserts and enjoy every bite.
You can also visit the farms to pick your own peaches or grapes, make a booking through this website, and make sure to go when the fruits are in season (summer!).
Kibi dango
Most people who know Japanese food will be familiar with dango, small ball shaped mochi rice cakes. Kibi dango have the same foundation but a totally different origin. While the exact story of how the food evolved is hotly debated, the agreed upon story is that the original kibi dango was completely different, it was a savoury dumpling eaten by Momotaro and overtime turned into a decorative confection symbolic of the dumpling. It is also named after a previous name of Okayama Prefecture.
Kibi dango make a great souvenir so make sure you pick some up!