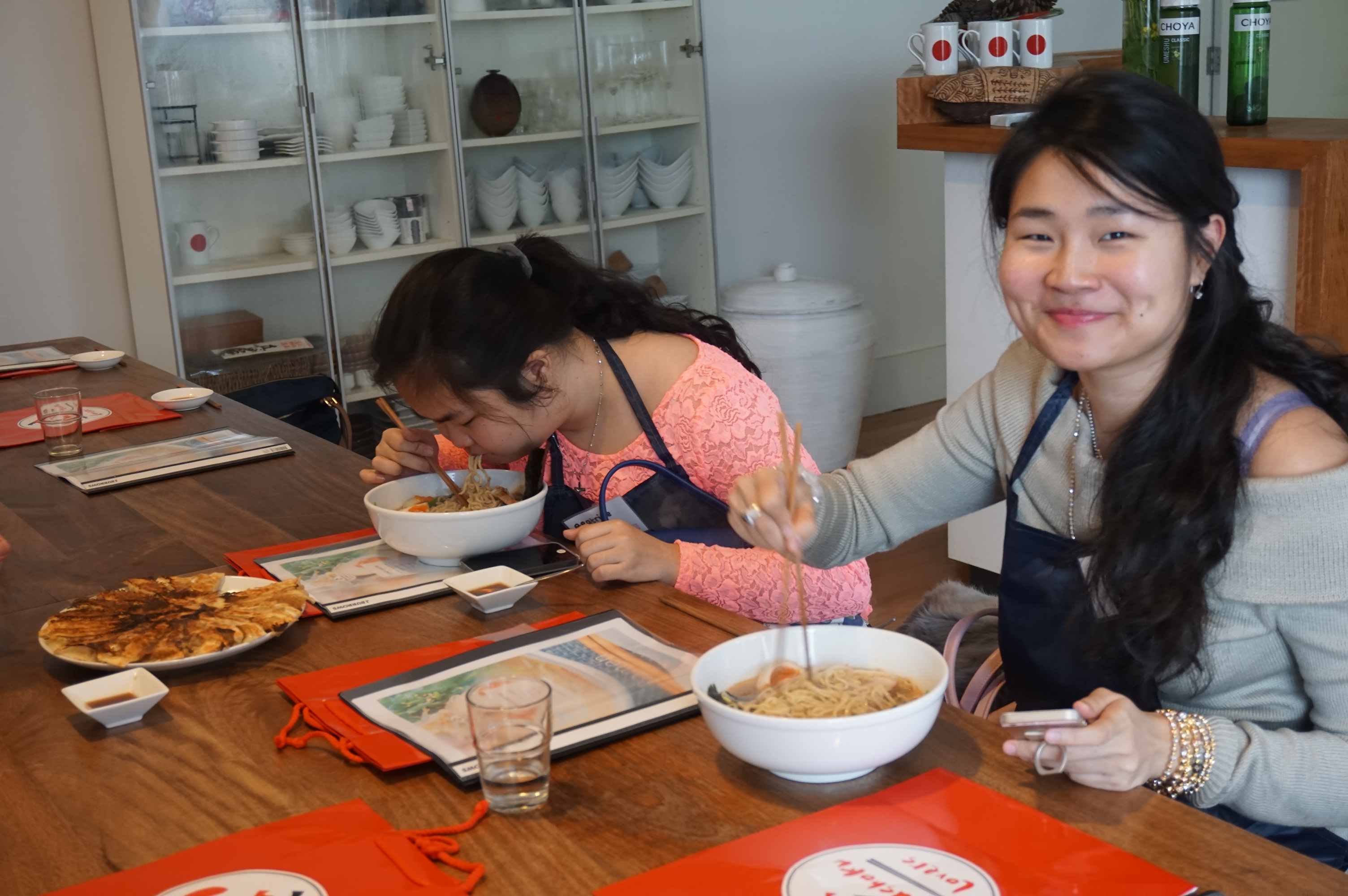 This weekend, Washoku Lovers debuted our most popular class, ramen! The demand was so far above our expectations that we extended the class twice! There are still two classes left to go, and three seats available. If you're interested in attending either of the upcoming classes, click here.
Our classes have grown so much in the past year, and so have our recipe books! We hope you're collecting them from all of our classes if you're a regular. Chef Kanako has started improving the recipes by adding step by step pictures so they're easier to understand and follow when you're at home cooking by yourself.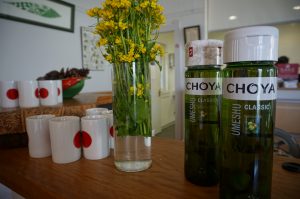 As always, everyone was greeted with a Choya Umeshu cocktail before meeting each other and Chef Kanako. If you want to have some Choya at home, you can buy it from Dan Murphy's!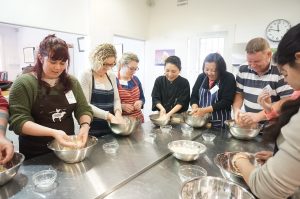 We saw so many familiar faces it really makes us smile! Thank you all for coming back, we feel like we're really building a Washoku Family.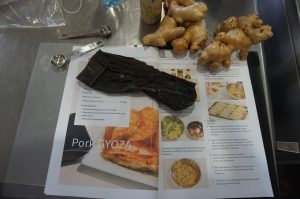 The menu included making the entire ramen from scratch, including tare, noodles, soup, marinated egg, chashu, and pork gyoza as an entree. It was a lot of food, but a happy stomach is a full stomach, and on a cold day, nothing is better than hot ramen.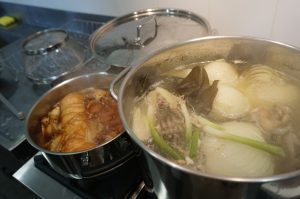 We put the soup stock on early in the lesson so it had time to develop as much flavour as possible. Chicken soup for ramen is made from whole chicken, boiled for a few hours, with vegetables put in towards the end to add more depth. The soup is not seasoned by salt or spices – that's the role of tare, which is added to each bowl of ramen individually.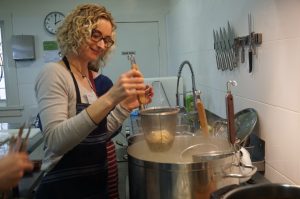 Nothing beats homemade noodles, especially when you've made them yourself! Noodles are incredibly easy to make at home, with a similar process to pasta. If you have a pasta machine (which can be picked up for as cheap as $20 if you shop around) you can make ramen noodles at home, whenever you want!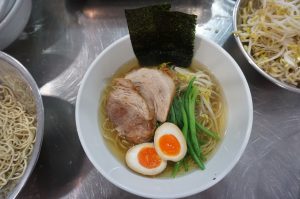 Please tag us on Instagram (@washokulovers) if you make this ramen at home!!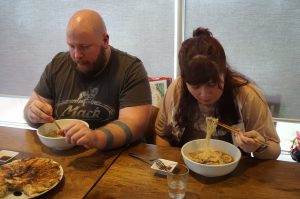 Thank you for joining us, Washoku Lovers!
Below we have some comments of the people who attended, we love hearing all the positive feedback!
*
Actually, I'm one of the people who love the ramen most in the world. Today, I leaned so many skills and tips of making the ramen noodles. And the way to make the filling of the Gyoza is a little bit different to my own way which is better than mine. Thanks very much 🙂
*
Very easy to understand, simple but delicious dishes. Confident that I can do it at home. Very fun and engaging cooking class!
*
That was really awesome experience of cooking ramen from scratch, This kinda experience would not be done even in Japan. Especially the noodle part, I had no choice how ramen noodles is being made. So that was really a good experience. Thank you.
*
Washoku Lovers Kitchen –Hot vs Cold Ramen!
We have still spots on the 10th (Sat) and 11th (Sun) December.
Hurry up to secure your seats! We can't wait to meet new faces at our extended classes. Leave a comment with a suggestion for what our next class should be!