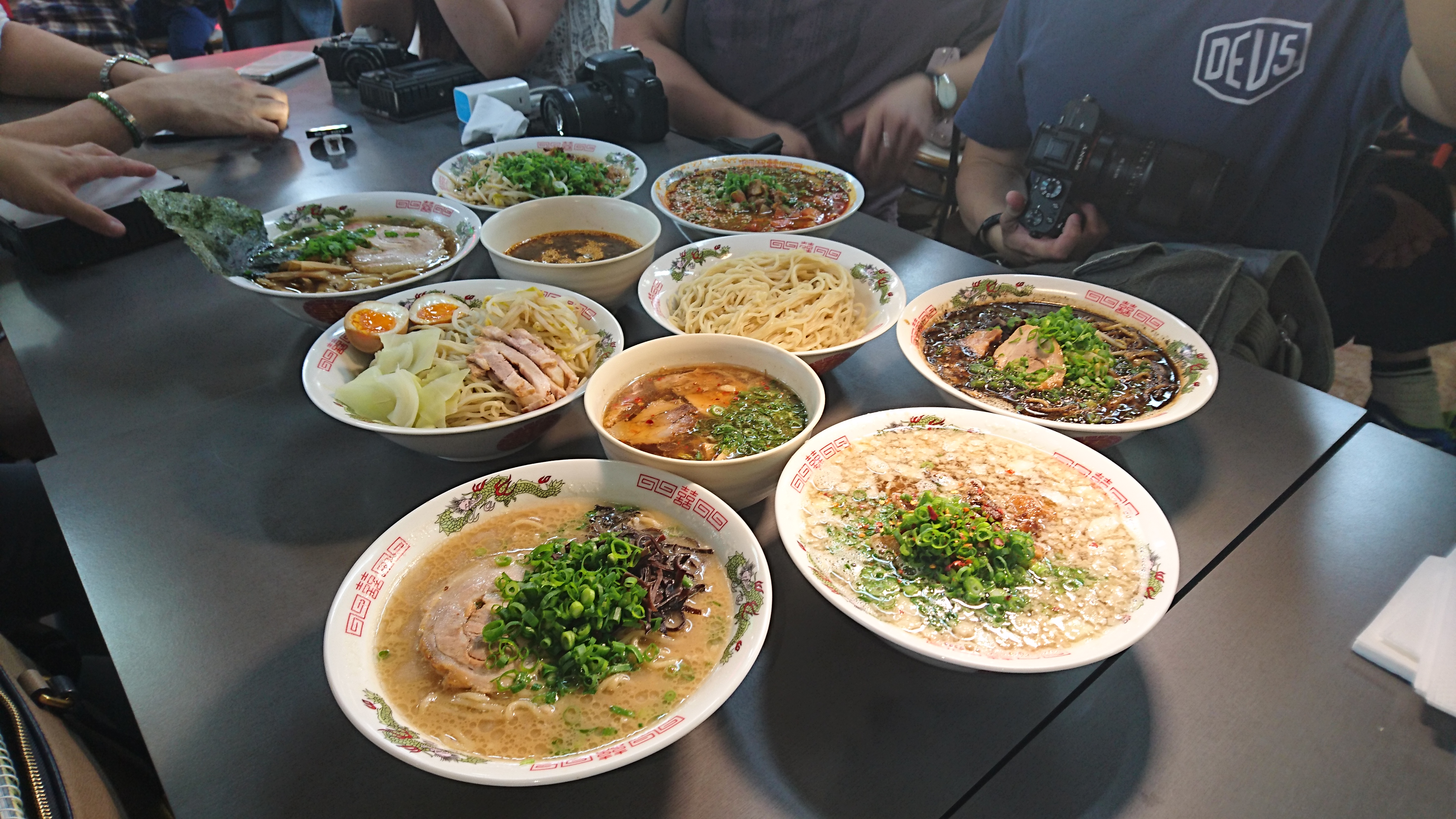 Food blogging is a phenomena that not even us here at Washoku Lovers can explain. How did taking photos of food become so widespread and popular? Photography has long been considered an art form, but food photography was at first shunned. Now, there are photographers who specialise in food and then further specialise in solid foods (like burgers) and liquids (like cocktails). If you're a talented photographer, you can still be terrible at taking photos of food. Vice versa, you might be able to get the perfect picture of a pile of bean sprouts, but struggle with portraits.
Sydney has developed one of the biggest communities of food bloggers and Instagrammers in the world. For proof, check out this Good Food article for Australia's Most Instagrammable Dishes of 2016 and not surprisingly, you'll find ramen on that list. Foodie meet ups have become a regular occurrence in Sydney, and it's now rare to see someone not take a photo of their food before eating. We gathered some of the most active foodies in Sydney and took them to Ramen O-san for a feast.
With a total of 8 foodies, we got 6 bowls of ramen and 2 bowls of tsukemen. From left to right, front to back:
Hokkaido Style Seared Miso
Spicy Tsukemen

Soy Sauce Tsukemen
Black Garlic
Dashi Soy
Original Tonkotsu

Spicy Ramen
Collagen Soy
Some ramen on the menu give you the choice of thick or thin noodles, such as the Hokkaido miso, and we picked thick every time the choice came up. The Hokkaido Miso was a favourite, with thick, chewy noodles, a meaty soup with mince meat throughout, and piles of toppings.
The collagen soy was also a huge hit – a fatty, guilty pleasure.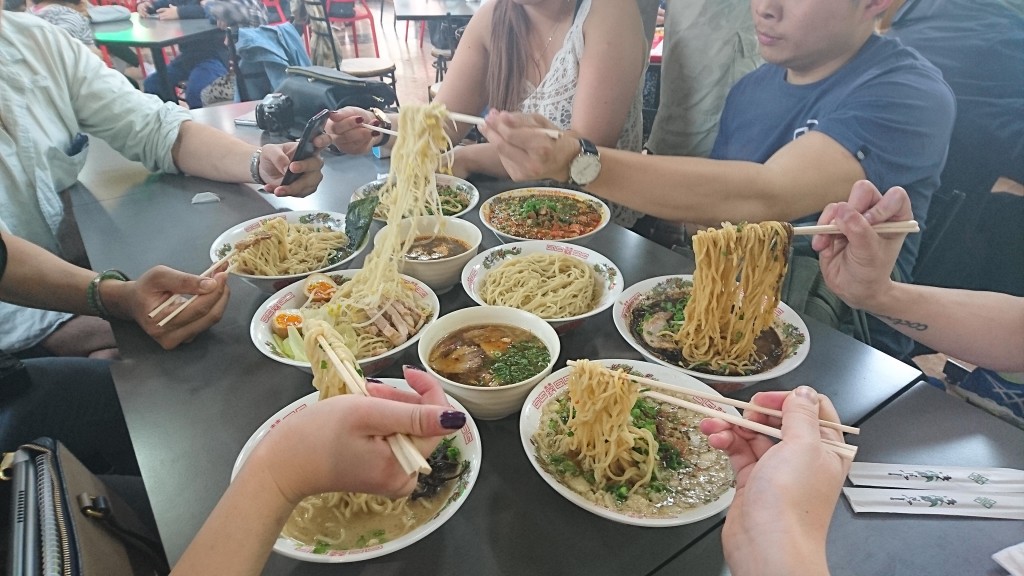 Behind the scenes of a foodie meet up is a lot of hand modelling, flipping your watch around so it's visible, holding lights, and staring longingly at the huge amount of food in front of you. But it's also a lot of fun, as any group event is. There's a lot of sharing food, laughing, and catching up. The best part is arguably being able to taste every dish!
Ramen O-san has become one of the most institutionalised ramen joints in Sydney, with its hole-in-the-wall shop front and its aversion to technology, it's like going to an alleyway ramen shop in Tokyo… but inside a food court so there's more seating. It has definitely developed its place in Sydney, becoming somewhere that's well known and comfortable, with arguably one of the top tonkotsu soups around!
Find Ramen O-san in Dixon Food Court, Chinatown. You can also visit sister ramen shop, Wok & Noodle in Potts Point, Llankely Place.