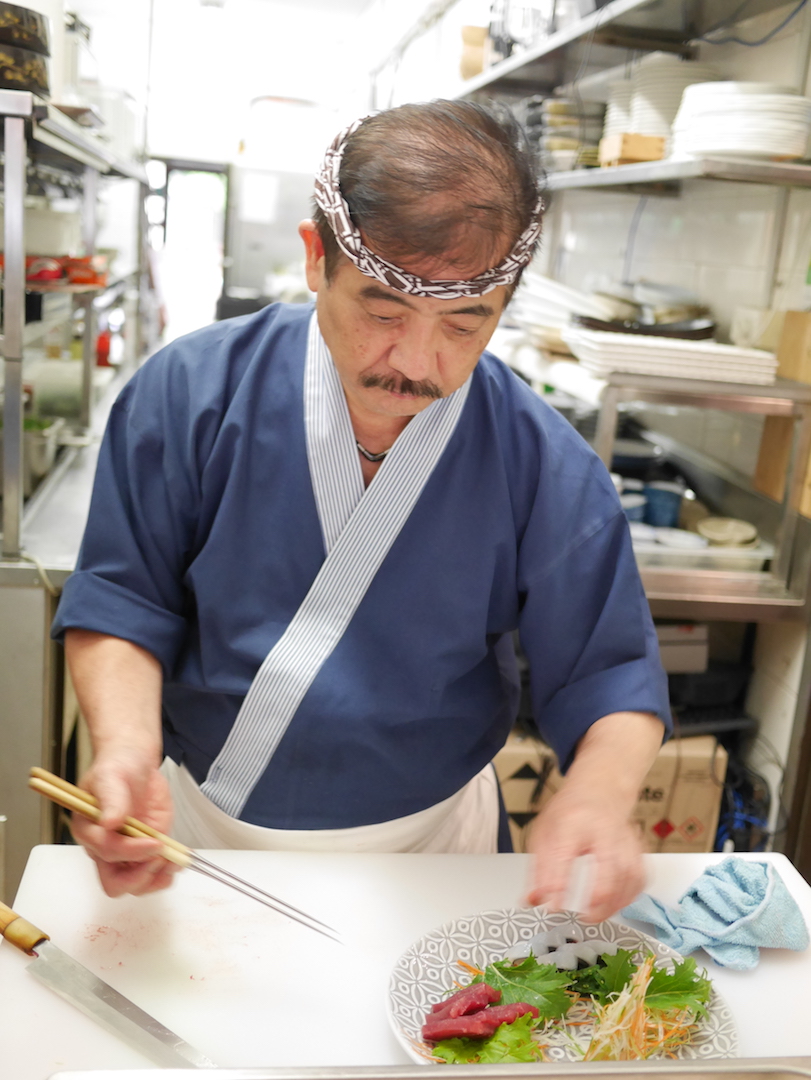 It took 50 years since the first Japanese restaurant opened in Sydney in the early 1970s. 
The legendary Japanese chefs brought their skills and knowledge of traditional cooking methods from Japan. They trained young chefs about how to make the local ingredients taste the best in a Japanese way. Nowadays, Japanese cuisine has became one of the most popular international cuisines in Sydney.
In early December, one of the legendary chefs Tamaki opened his new restaurant "Tama Sushi "in Neutral Bay. Chef Shibata who is the owner of " Tokyo Laundry" in Circular Quay and "Izakaya Fujiyama" in Surry Hills is supporting him as he respects and loves Tamaki's creations and dishes.
Who is Tamaki?
Tamaki's career as a Sushi Chef started in Chofu Tokyo, Japan 50 yeas ago and moved to Australia 40 years ago. He used to be the head chef of the top level Japanese restaurant called " Suntory". It opened its doors in the early 70s and was run by a Japanese multinational brewing company. Many celebrities including premiers and politicians and famous actors from Japan visited and enjoyed his dishes. 
After Suntory left Australia, he worked for several Japanese restaurants including running "Fuuki" in Crows nest and training a lot of young cooks and chefs through out his career.
Many current famous head chefs of popular restaurants which are always fully booked were trained by him. They learned traditional knife skills, how to treat the ingredients etc and most importantly, the heart and essence of the Japanese professional chef.
Tama Sushi
Tama Sushi has only around 30 seats since Tamaki wants to look after all tables well by himself as a one main chef in the kitchen. So booking is essential if you want to keep your table. Book from here.
He prepares the dishes carefully instead of rushing and running in the kitchen, using only the selected good quality ingredients.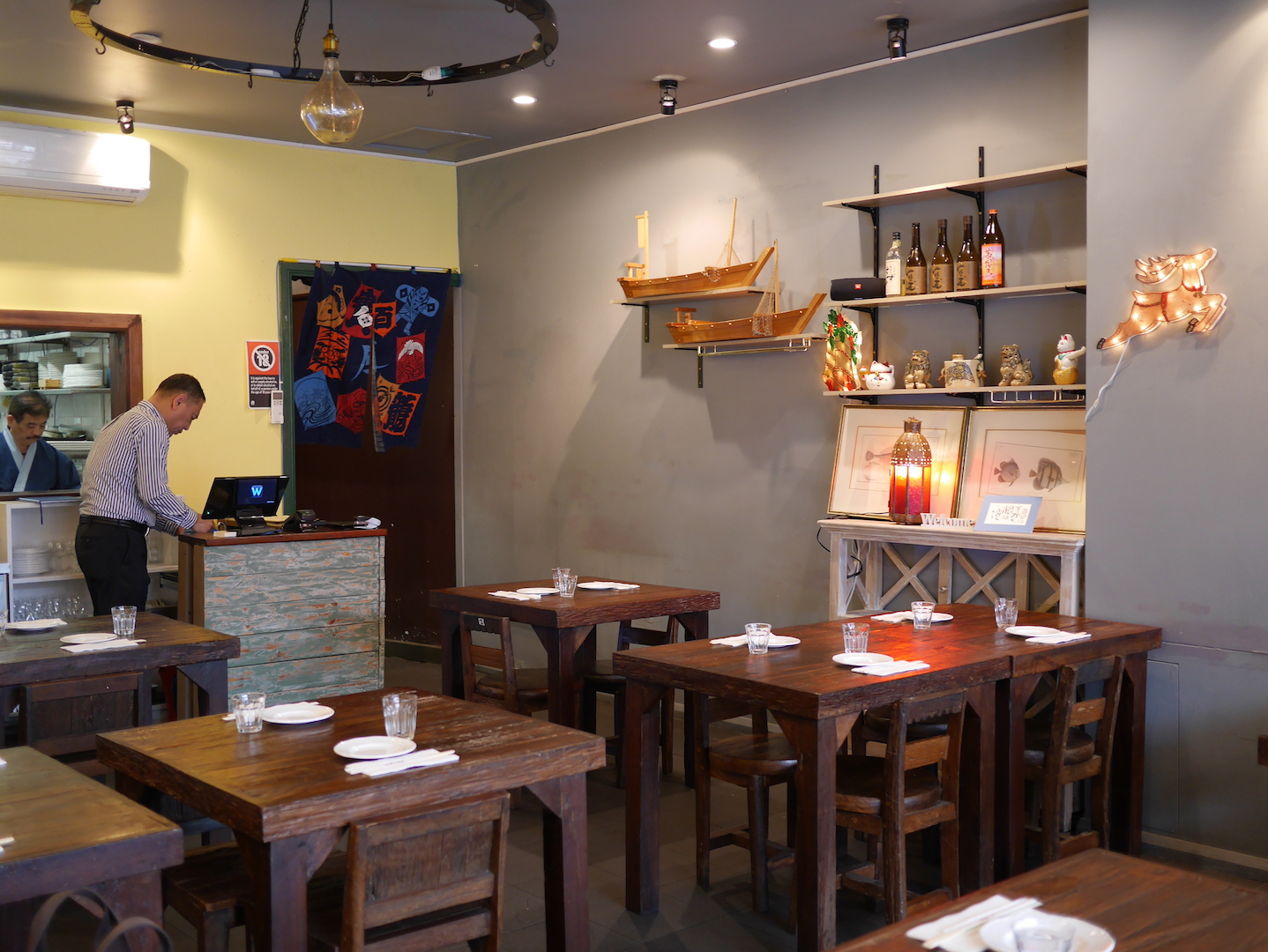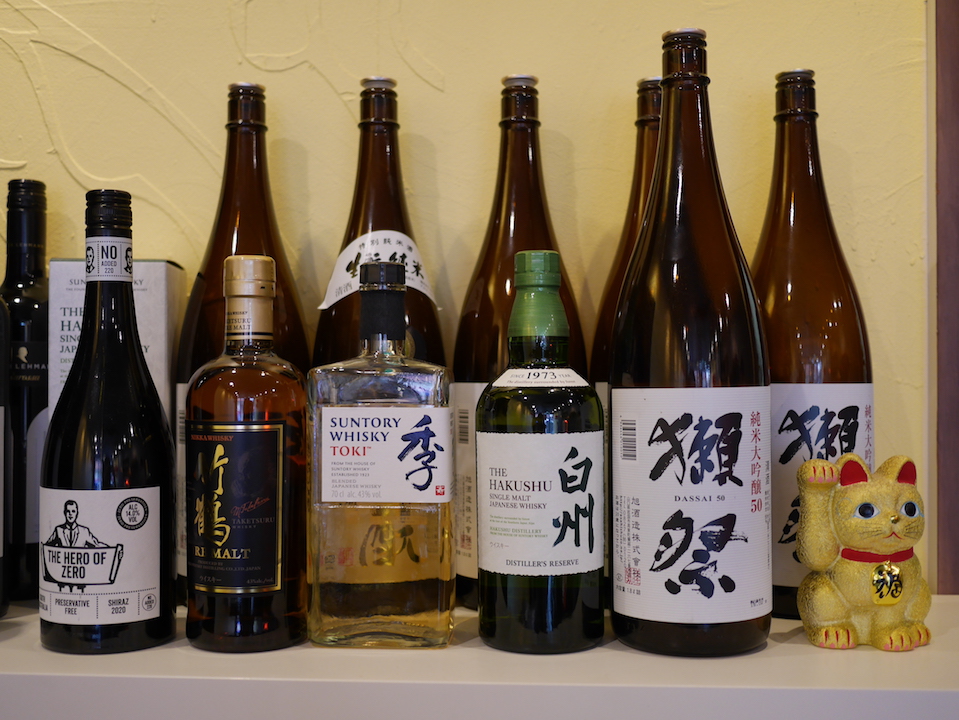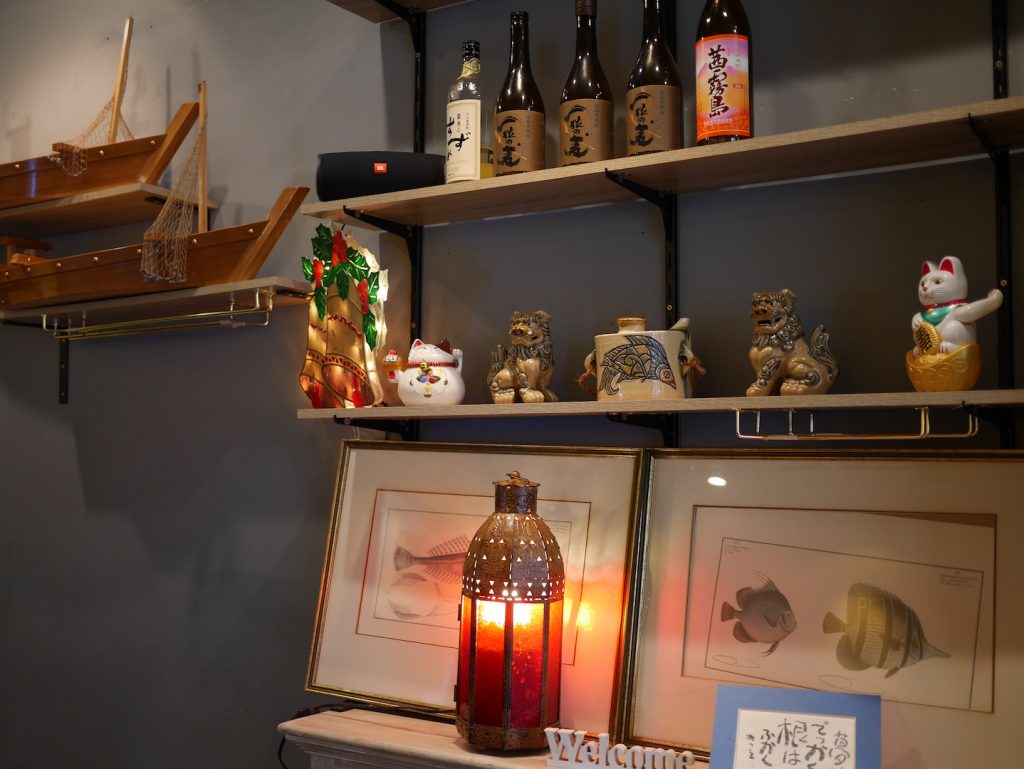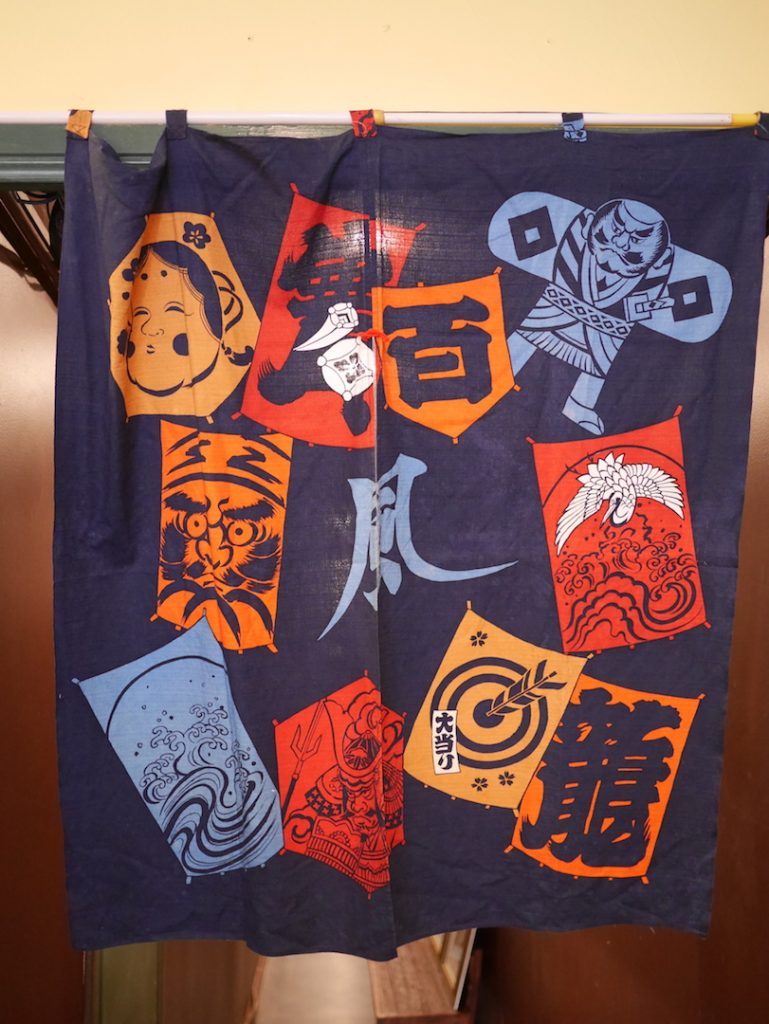 The menu is simple and authentic such as Sashimi, Nigiri Sushi, Sushi roll, Donburi, Tempura, Karaage, Teriyaki Salmon which everyone from young to elders can enjoy.
Starter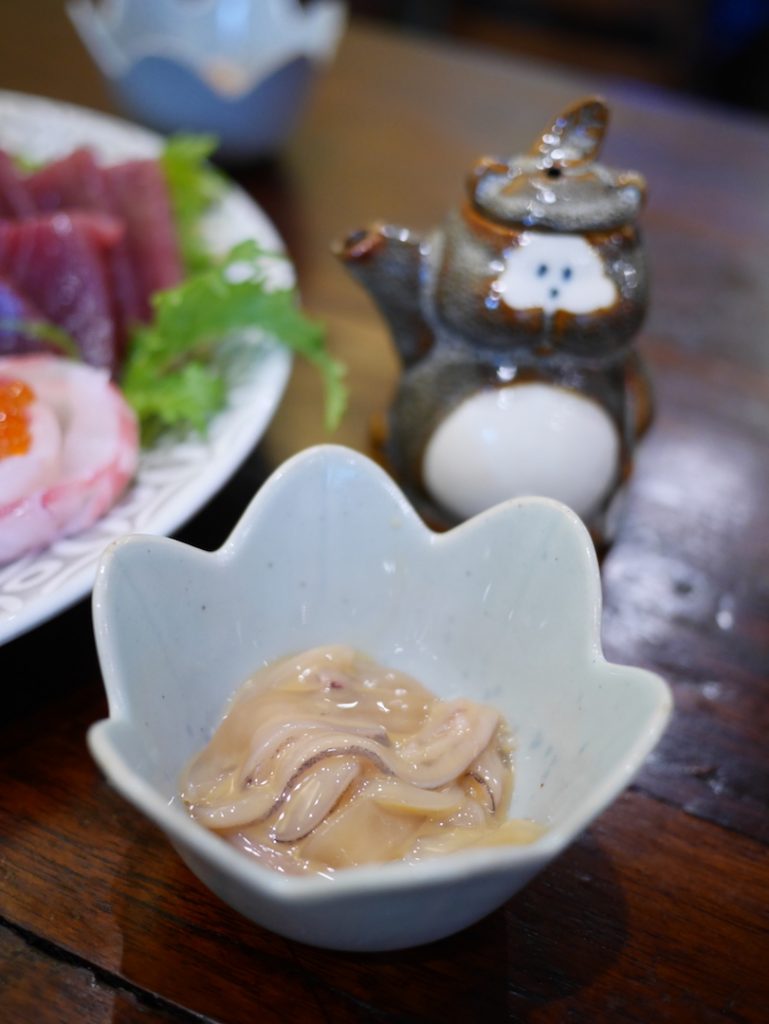 Shiokara ( Salted Squid Guts ) $9
Most of the restaurants don't make homemade Shiokara but Tamaki makes it in a traditional way. It has lots of seafood Umami flavour and goes great with Japanese Sake.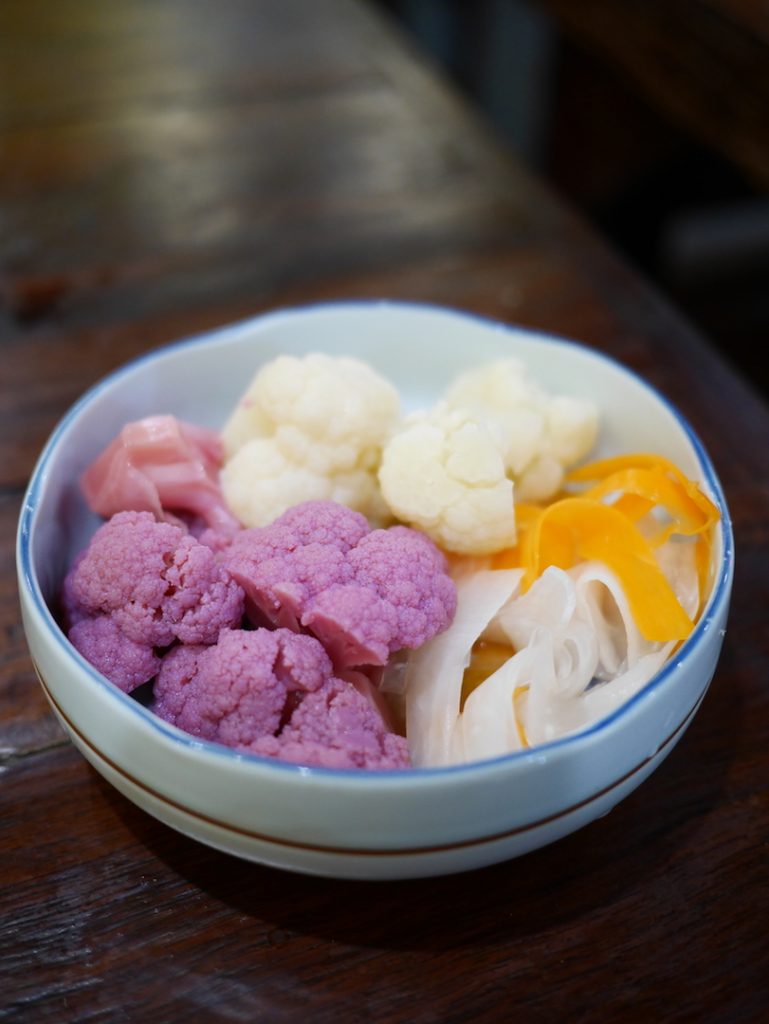 Today's Sunomono ( Vinegared vegetables ) 〜$18
Tamaki vinegared the Australian vegetables in a Japanese way and surprisingly it works well it. It is the best to keep it and eat between fish or meat and rice dishes to refresh your mouth.
Sashimi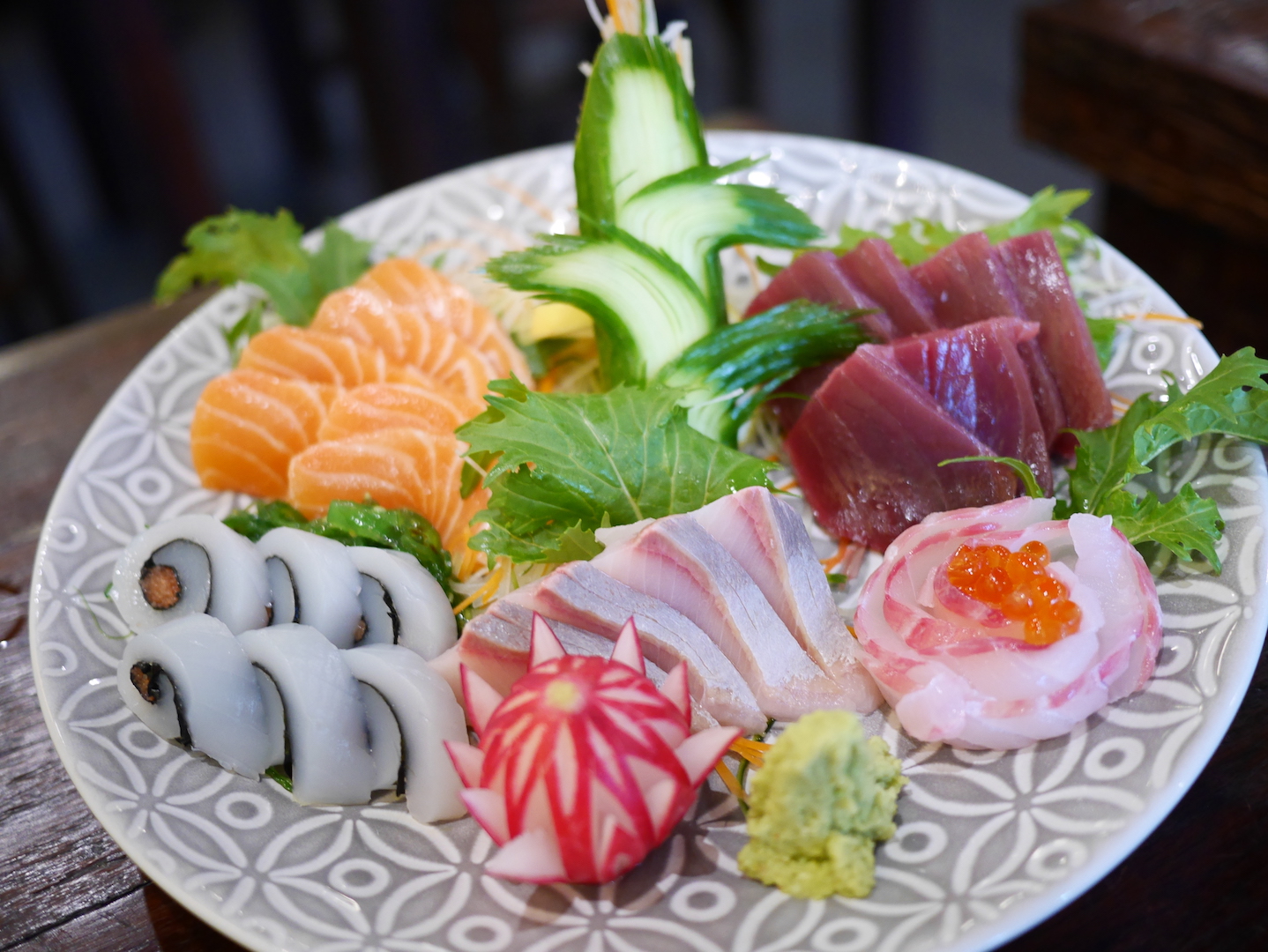 Chef's Selection Today's Sashimi 18pcs $38
Tama sushi's selected fresh and seasonal Sashimi was just amazing. Recently, many restaurants use only fillet fish prepared by the seafood suppliers and have never cut the whole fish but Tamaki does. As a result, his sashimi is perfectly fresh and not fishy at all. I don't need Wasabi for neutralising the smell of fish. I believe you can't find many restaurants serving this quality of fish with this affordable price.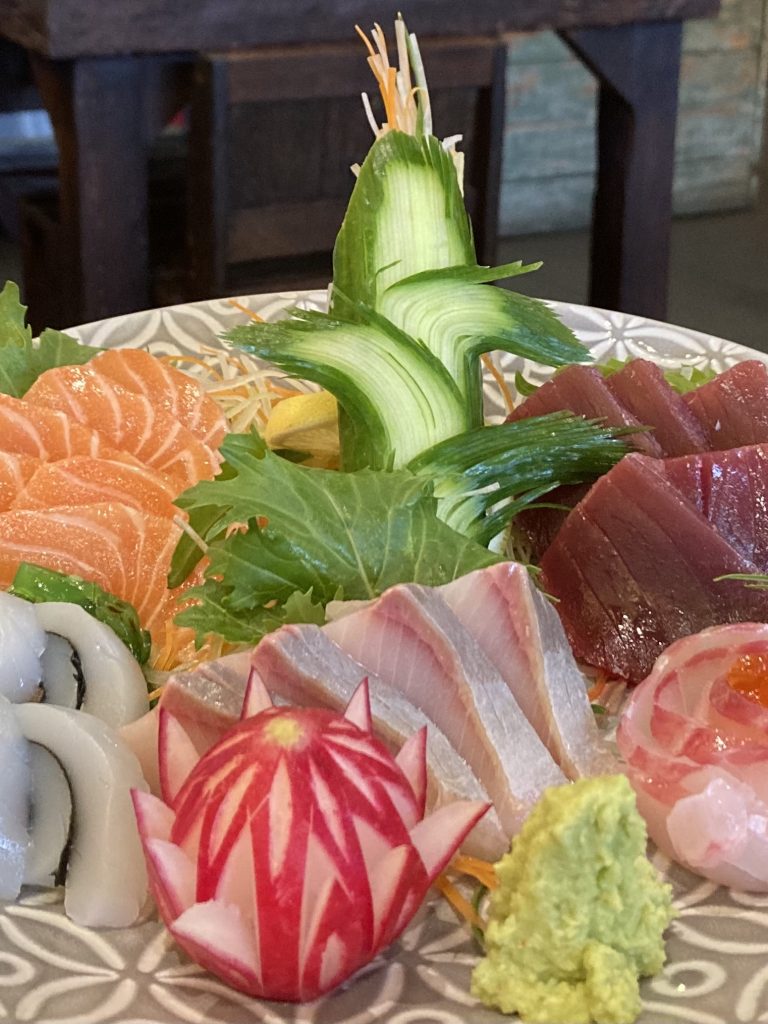 Kazarigiri
– Decorative cutting is the traditional Japanese technique to make mainly vegetables or fruits beautiful like an art  "to be seen". The techniques are created by the chef's passion to make customers surprised and happy.
It needs a long time to prepare and high skills so most of the restaurants can't afford to do it but Tamaki does from the bottom of his heart even if it is not efficient for the operation.The cucumber made to look like a pine tree, the radish like a chrysanthemum flower.
Tosa Shoyu
– Soy sauce at Tama sushi is not a usual soy sauce. Tamaki makes it with the bonito stock, mirin, sake. Tosa shoyu is milder and more flavourful than the normal soy sauce and it makes sashimi and sushi more delicious.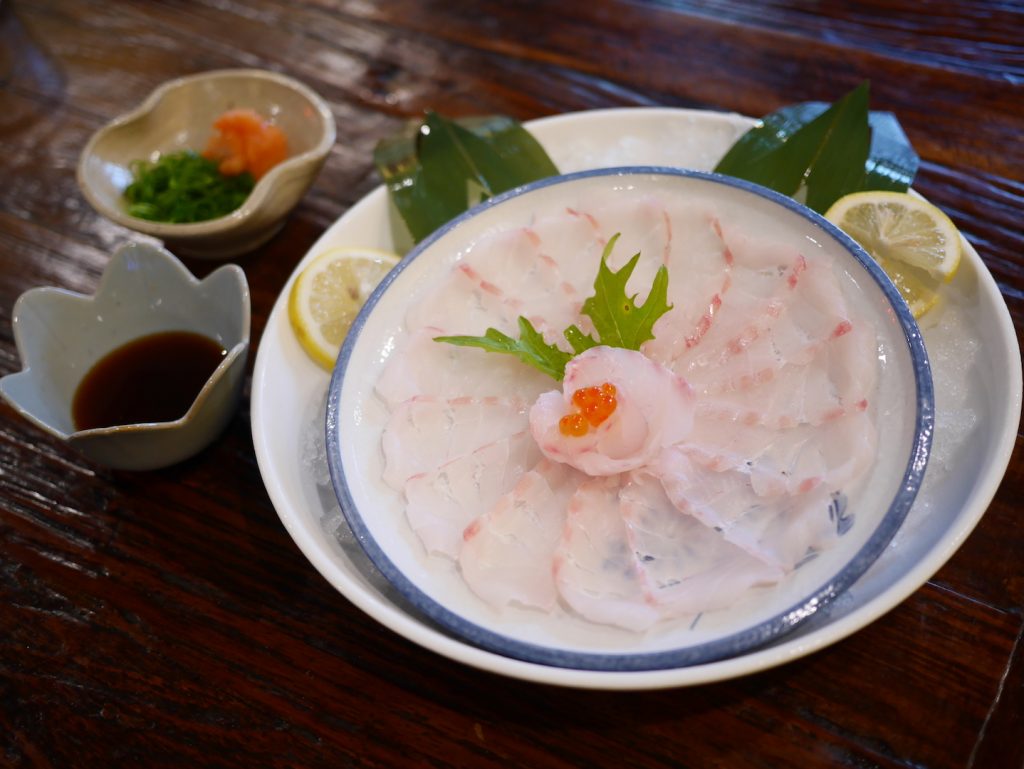 Today's Usuzukuri ( long tooth grouper ) $23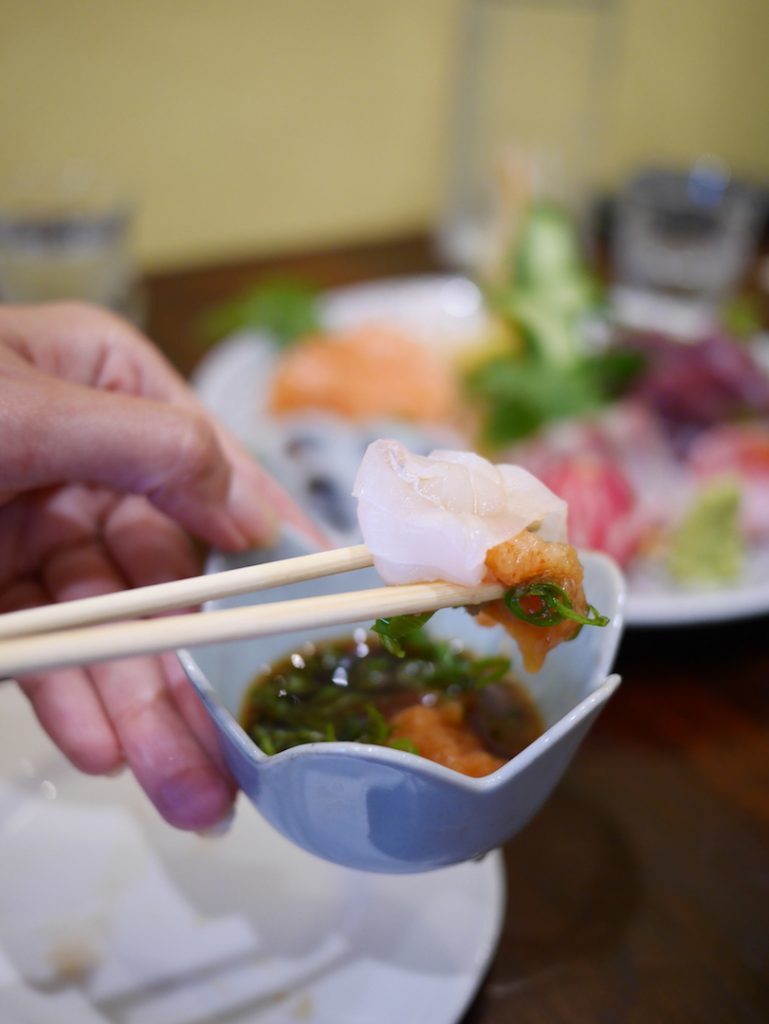 Usuzukuri is the thinner sliced sashimi. Because of the thinness, the grazed radish and spring onions, Ponzu ( soy sauce with dashi broth and citrus juice ) would match instead of Soy sauce itself which has too strong flavour for Usuzukuri.
Hot Dishes ( Today's Special )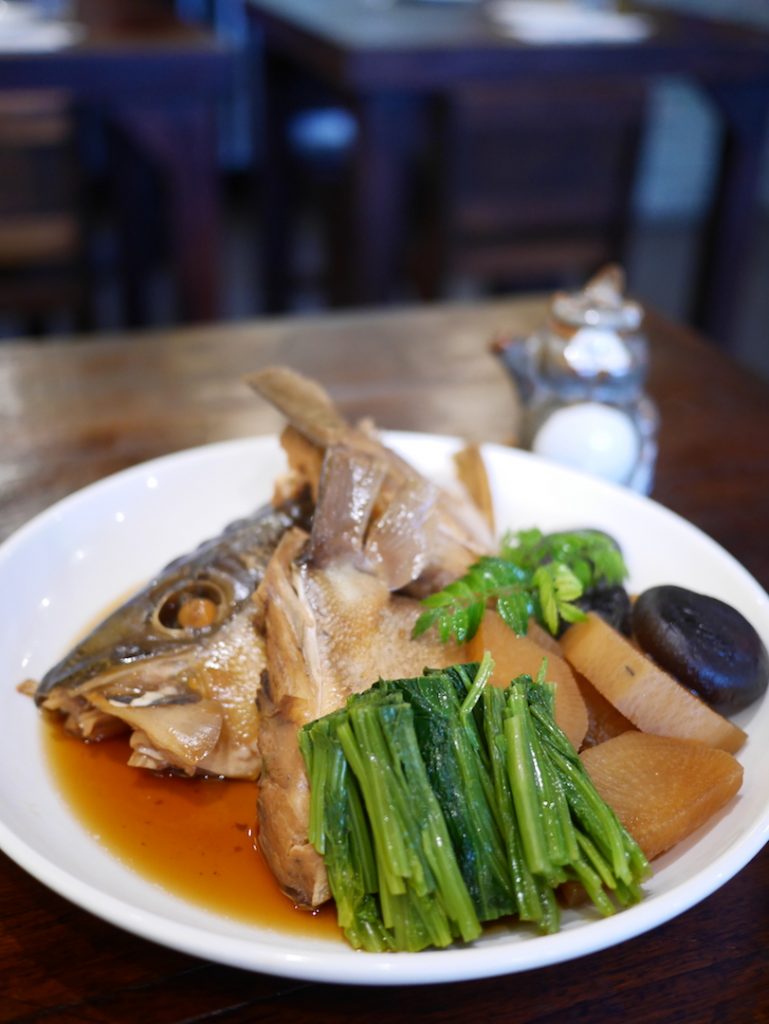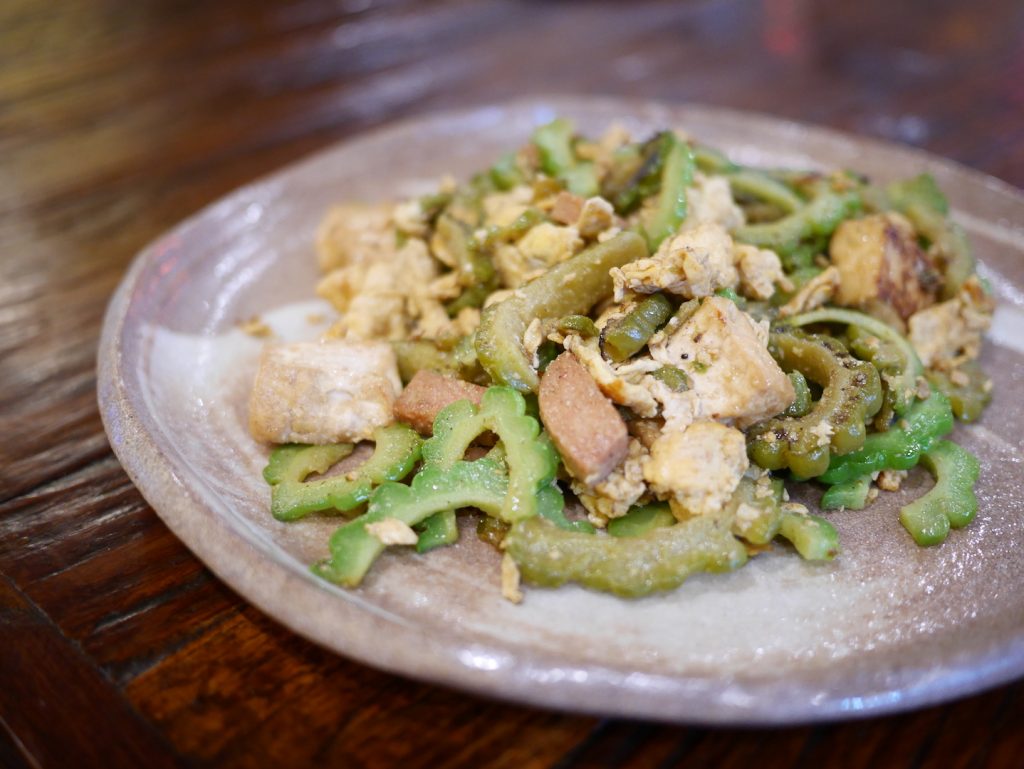 Soy sauce based simmered Hamachi collar and Stir-fried Bitter Melon as his today's specials were fantastic. Since many restaurants don't cut whole fish in their kitchen, obtaining a collar part is rare. The collar part is actually the best part that is full of fat and Umami,  fluffy texture.
Tamaki is from Okinawa prefecture, that's why you possibly can meet the Okinawa local food as his today's special. Stir- fried Bitter Melon is one of his favourite local dishes.You may have never tried Bitter Melon and possibly wonder how bitter it is but don't worry! After it's stir-fried, the bitterness becomes milder, in addition, egg and Tofu make it even more milder.
Nigiri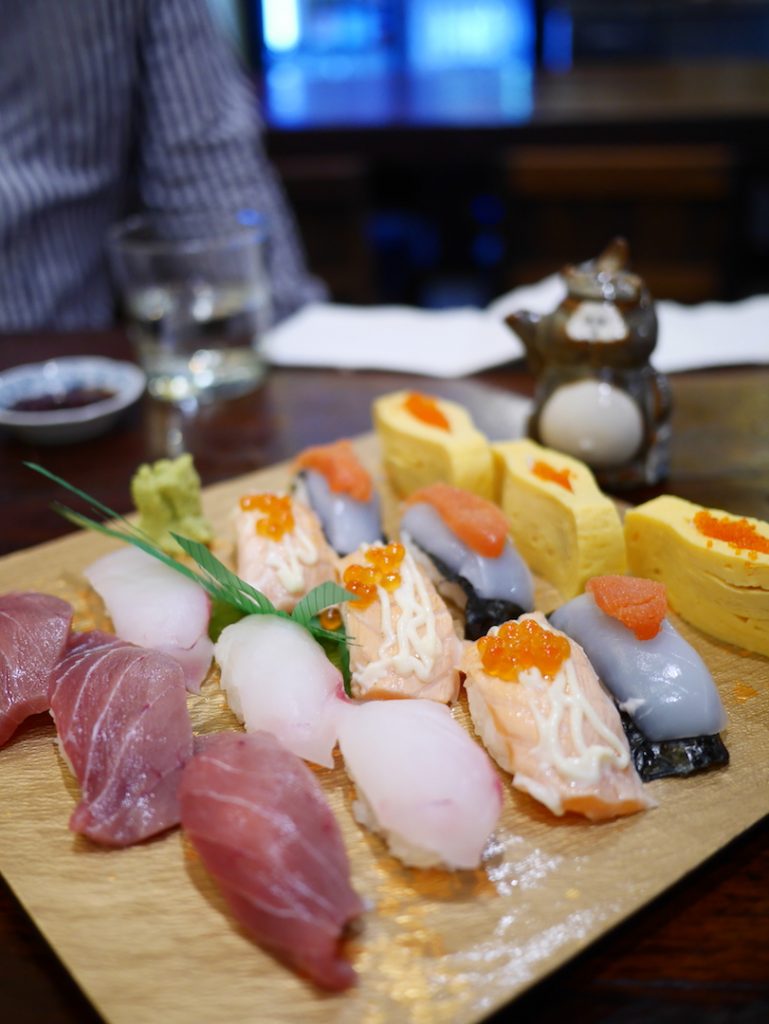 Chef's Omakase Nigiri Sushi $28 per person
You can order and enjoy Tamaki's proud Nigiri on the menu from 2 pieces or Omakase style. Omakase means " you will leave your order up to the chef ". So you would wonder what you will receive until the end!
As Tamaki only use fresh, seasonal ingredients, it is definitely worth to trust him and try something new.
I received Tuna, Hamachi, Aburi Salmon, Squid with seasoned cod roe and Japanese rolled omelette. I don't need to explain how the fish nigiri was wonderful, instead, would love to feature his homemade Japanese rolled omelette.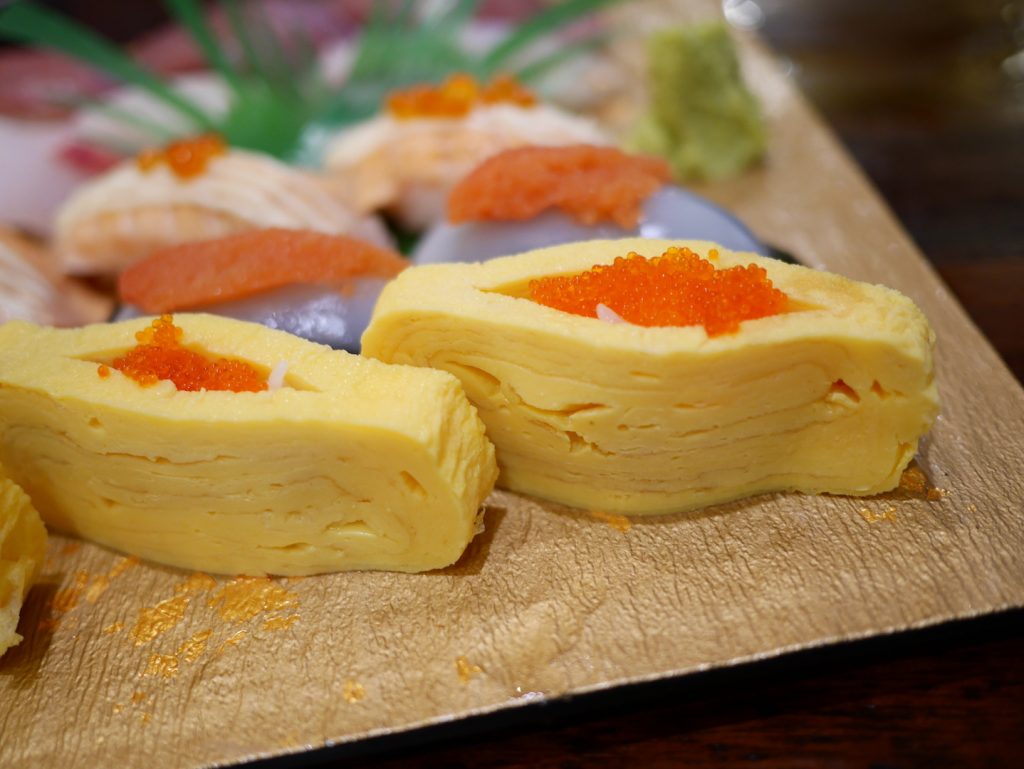 Tamago Nigiri ( Japanese rolled omelette nigiri)
From a long time ago, it is said that you can tell the level of a sushi restaurant from the taste of the Japanese rolled omelette nigiri. Nowadays, not many restaurants make their own omelette for nigiri and just use a pre-made one from suppliers. Therefore, it doesn't make sense but Tamaki makes his own one in the traditional way and it was delicious. It is fluffy, juicy, slightly sweet, natural and absolutely hearty.
This is like Tamaki who is very humble. He has never been shown on the media and just been in the kitchen everyday from morning to evening and been just focusing on the ingredients in front of him for 50 years – even though he has a brilliant career and skills.
He said to me that he wants to treat every single customer who comes to his restaurant. I was impressed that he looked at the customers constantly from the window between the kitchen and dining area, not only focusing on cooking. I totally became a fan of his passion, creations and restaurant.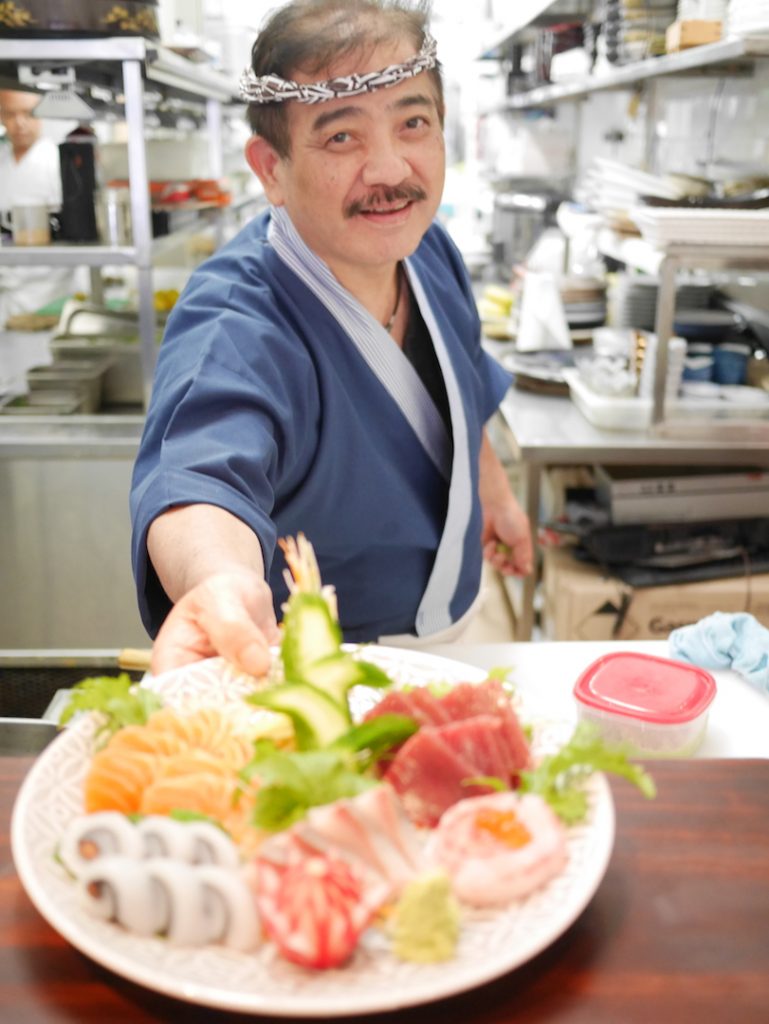 Next year, they are thinking of starting "Omakase Course" in the limited term. If they decided to start it, Washoku lovers will announce it to you as soon as possible!
This is the place you can enjoy truly traditional Japanese cuisine at an affordable price.
There is an still availability as they opened just few weeks ago but I'm sure it will be popular very soon. Book your table now before it's too late!  Book now!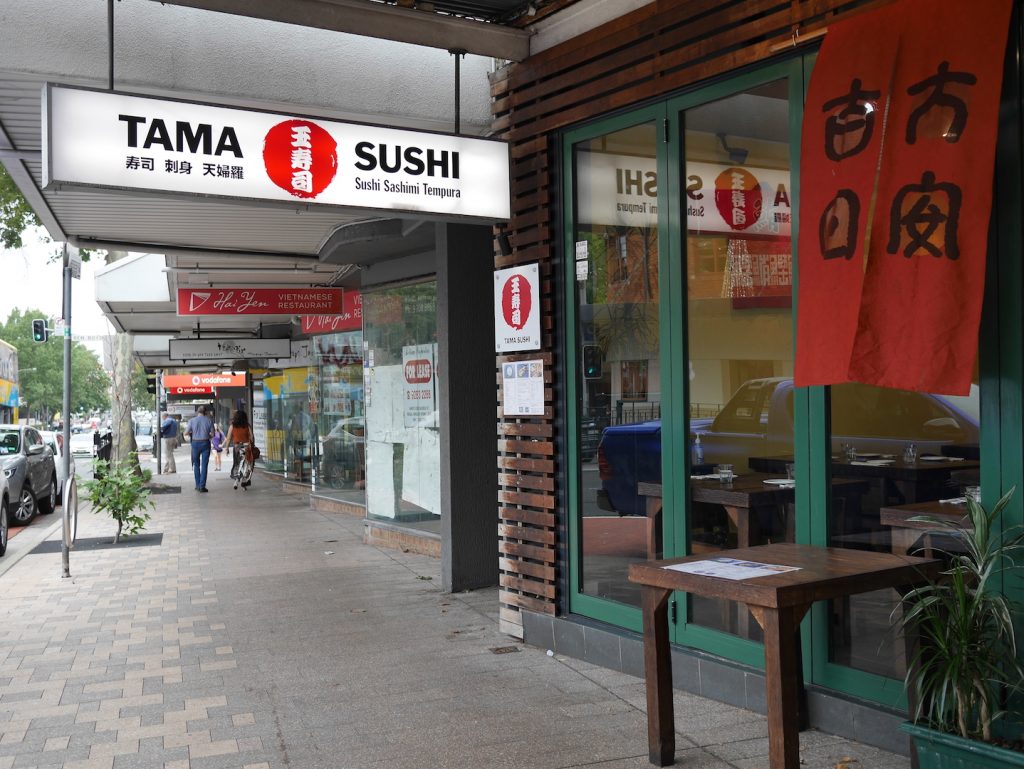 Tama Sushi
79 Military Rd, Neutral Bay NSW 2089