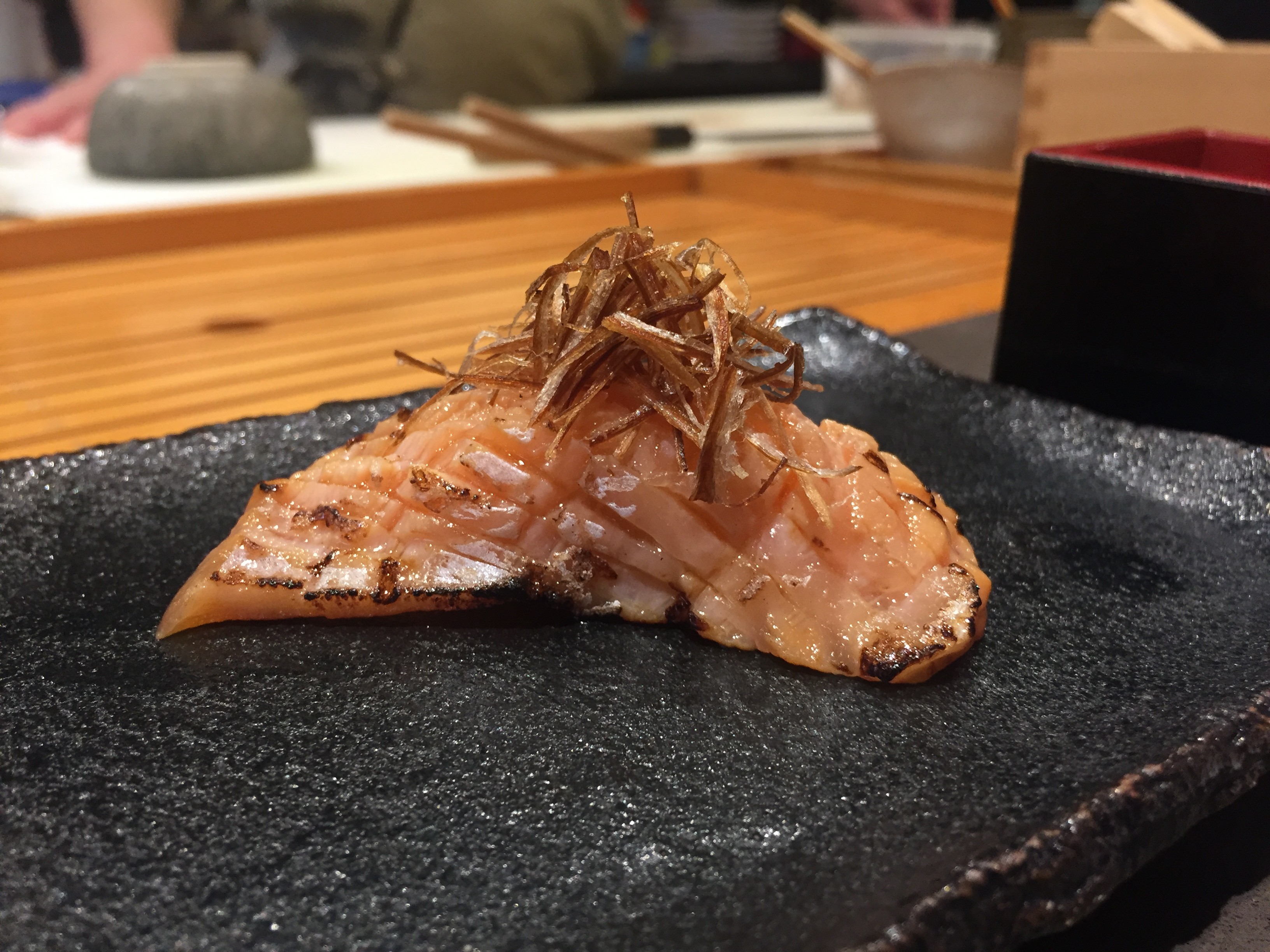 Are you a sushi lover? I know you love sushi, right? My question for sushi lovers is do you think the quality of sushi stays the same throughout the four seasons?
Sushi contains fresh seafood such as tuna, kingfish and sea urchin. However, tuna has an optimum season, just like kingfish and sea urchin also have seasons in which it's the best time to harvest them. I'm so excited to tell you that NOW is the best season for the most popular seafood which you probably love.
Which sushi restaurant is your favourite? How did you choose where to go? I'm still learning about sushi even though I'm a PR specialist of Washoku. I was very fortunate to have an opportunity to talk to the wonderful sushi chef @kuriririn, and the master of fish Mr Narito and get to try some of the best sushi in the world.
How can you rank the 'best sushi restaurant'? Chef Kuririn was born into a family which runs a sushi restaurant in Hakodate, Hokkaido. He started working as a sushi chef more than twenty years ago. He was working at Azuma, Sydney as a sushi chef, and had many more experiences in Japan. On the other hand, Mr Narito, he is a well known and influential seafood buyer at Sydney Fish Market, and he buys the best quality of fish every day, delivering it to top restaurants. Today I had the fortune of having lunch with them, and we had one of the best sushi lunches I've ever eaten! They let me in on some inside information, let me share those facts with you.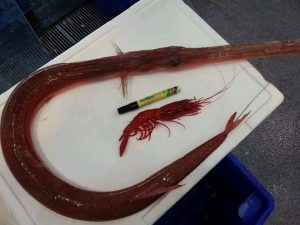 Omakase sushi by Chef Kuririn starts with Flutemouth, which is white fish, called Yagara. He seasoned the yagara with yuzu soy sauce which is fermented for more than one year in wooden barrels. He said it's very important that each piece of sushi matches the type of soy sauce. In my experience, most sushi restaurants in Sydney use the same soy sauce for all sushi. However, each sushi has different flavours, textures, and tastes. Experienced sushi chefs understand how to match the sushi and the soy sauce.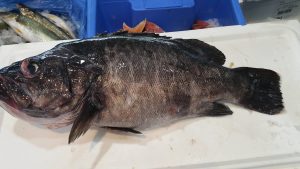 Next sushi is bass groper, called ara. This comes with yuzu pepper on top. Have you ever tasted yuzu pepper? This seasoning is used for many different kinds of cooking, but when it comes to sushi, it's used with white fish.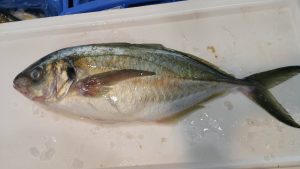 Trevally, called Shima aji is up next. This comes with perilla and ginger. Oops! I should explain the differences between Tokyo sushi, called edomae sushi, and other styles of sushi. Edomae sushi started from Tokyo as the origin of sushi. Edomae sushi is normally seasoned and is then ready to eat. Chefs must know which seasoning would be the best, such as soy sauce, yuzu pepper, ginger and perilla. You just eat whatever the chef serves in front of you. Trust the chefs, and they'll deliver you amazing flavour. And don't forget not to use chopsticks to eat traditional sushi, it's actually traditionally eaten with your hands! It's not very elegant in today's standards, but the chefs will love it if you use your hands.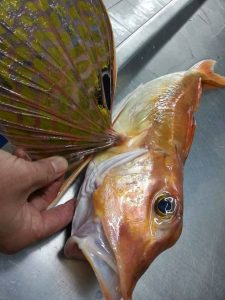 Latchet, called Houbou, was a hit for me. Its normally not able to be served raw in Australia (shhhh), I have to thank Mr Narito and Chef Kuririn for giving me this sneaky experience. If you'd like to try it, leave a comment and we'll let you know how to get it!☺
Crystal Bay prawn is marinated with yuzu dashi. Chef Kuririn gave me a secret tip to make it more delicious. He places finely chopped yuzu peel between the rice and the prawn. The result is a bigger flavour and perfect balance.
I know everyone LOVES tuna, especially toro (fatty tuna). But did you know higher quality tuna does not have toro? Yellowfin tuna, called kihada maguro has perfect marbling which means the red part and the white fat are not separated. Hearing all these hints was like getting a super lesson about the truth of tuna.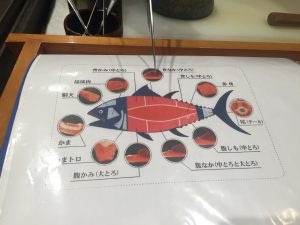 Chiaigishi means the best part of yellowfin tuna: see Chef Kuririn pointed out.
Chef kuririn serves tuna in the order below:
Bluefin tuna / Red part
Yellowfin tuna
Bluefin tuna / toro part
In true edomae style, chef Kuririn serves these tuna marinated, called zuke style. If you're unaware of this style of sushi, you might think the fish is wet and isn't fresh, but no! It's one of the best ways to eat tuna.
Next up is an AMAZING sea urchin dish with sea urchin sourced from Tasmania. It's called purple sea urchin. You can see sea urchin on menus everyday, everywhere, but the best sea urchin is available in Winter. Because of the high quality, Chef Kuririn serves it with a salt called Malley River salt. Check this video out.
By the way, chef uses sushi rice, of course imported from Japan, but this rice is made only for sushi, called emino kizuna. He used red vinegar to make the sushi rice, a very traditional way.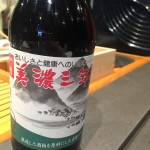 Do you like eel? I love eel. Washoku Lovers is working to promote eel at the moment. We will show how to cook eel soon. Stay tuned!
But Chef Kuririn choose sea eel, called anago. Chef Kuririn makes a unique sauce from scratch, called nitsume sauce, nitsume means cook until thick. Oh my..I forgot to take a photo of it..
Good quality sushi restaurants have three must have sushi dishes, Chef Kuririn said, which are herring, sea eel and egg omelette. You can identify the quality of a sushi restaurant if these three dishes are on the menu.
Chef Kuririn's signature sushi is salmon aburi, seared salmon. This remarkable sushi is well balanced, marinated with soy sauce, and garnished with fried leeks. It's an amazing taste. We were talking about how we can organise a event about sushi and sake matching! Because each sushi has a different flavour and texture, we were drinking Ippin Junmai sake, which was matched to each fish as well. For instance, salmon aburi, which is the most popular sushi, should be matched with dedicate sake. Ochoko is the name given to small sake glasses. Because the serving size is so small, you can have one sake for each sushi, how's that for a great idea? Please leave a comment here if you are interested! We can organise this amazing event, very unique sushi matching sake dinner, if more than five people would like to join us.
At the end, we enjoyed egg omelette, I personally prefer hand rolled egg omelette, but this was a very unique method, made just like an Uncle Tetsu's cheesecake☺
You need to get out and enjoy a foodie sushi adventure right now before the season is over! All the best fish will be gone! Try eating at a sushi restaurant which has a counter between yourself and the chef so you can ask questions and learn all about what you're eating. Enjoy your sushi journey!
Need any helps to find our recommendations? Check it out.