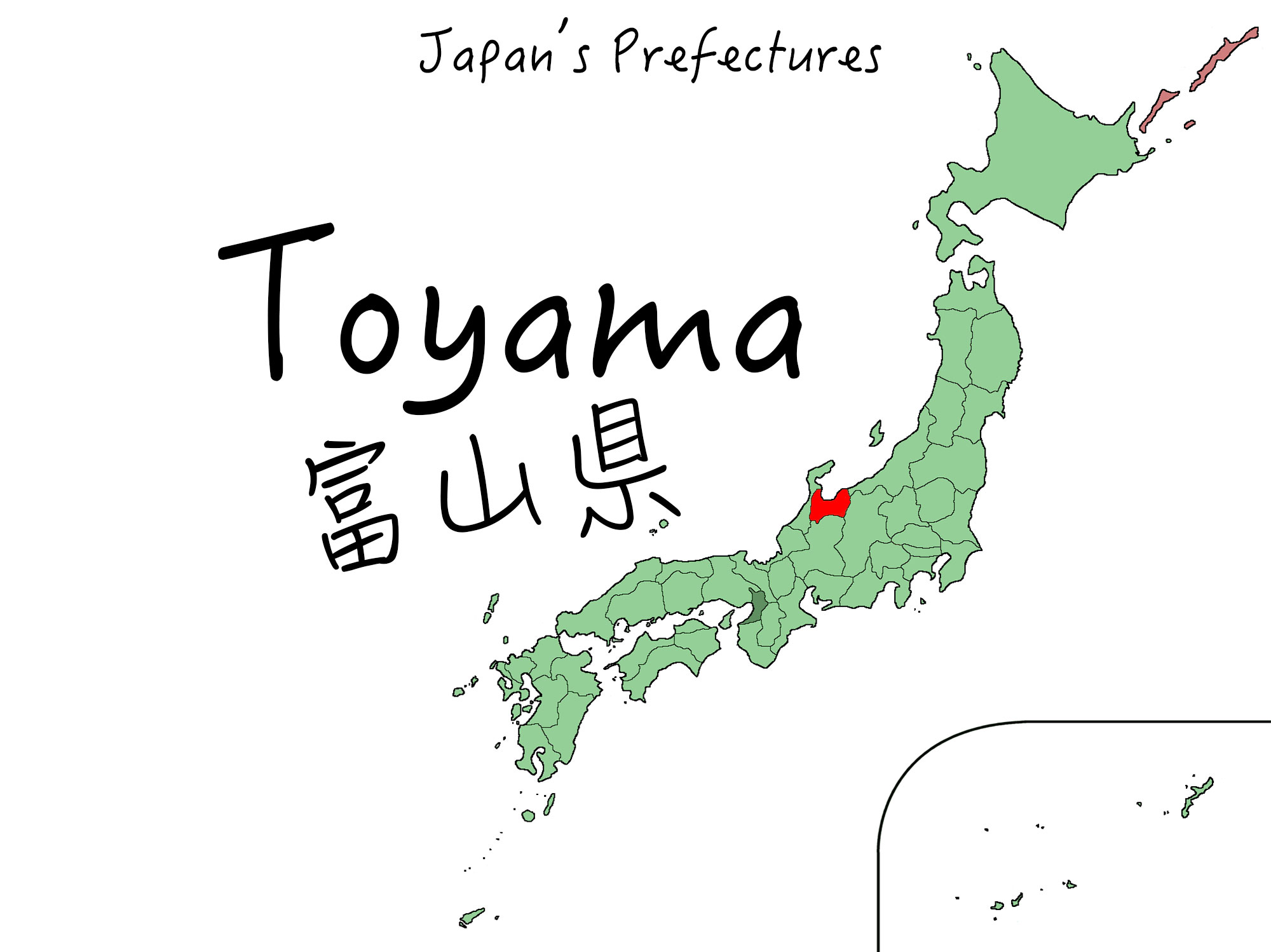 Toyama Prefecture is on the coast of the Japan Sea and is home to the only glaciers in Asia (outside Russia)! The prefecture is mainly industrial and uses the coastline as a hydroelectric power source. Toyama Prefecture is the host of the All Japan Chindon competition. Chindon are marching bands that wear elaborate traditional Japanese costumes and advertise things like shop openings or play at festivals. You can also visit Zuiryu-ji temple, one of the national treasures of Japan.
Toyama Prefecture is 2 hours from Tokyo and 3 from Osaka by shinkansen, but also has a local airport, Toyama Airport, and is connected to Japan's excellent highway system.
Hotaru Ika
Otherwise known as firefly squid, these squid are fluorescent and create a beautiful sight early in the morning if you go to the coastline to see them. They're best eaten as sashimi. They can also be skewered and grilled as they're a small type of squid.
The coastal geography means that there's a lot of seafood in the area, and prawns are another popular local produce so you should order any prawn dish you see on a menu. Sometimes you can even find prawn burgers…
Finally, yellowtail is another very popular fish that you should try! If you see "Toyama Bay Sushi" as a menu item anywhere, it will give you a selection of all the best local fish (and squid!) to try, so we recommend this!
Black Ramen
A chicken soup with soy sauce that is black in colour and has added black pepper. This particular bowl of ramen was intended for labourers who needed a filling meal so it often comes with rice (you might have to ask for it) so that when you finish the noodles but still have soup leftover, you can add the rice and eat that too. It may be a little saltier than what you're used to.
Masuzushi
Masu means trout, so this is trout sushi! The interesting thing about this sushi is how it's served. A container is lined with bamboo leaves, filled with a layer of sushi, and then salted trout is layered on top. The bamboo leaves wrap the whole thing up and it's pressed flat.
The large serving is then cut up into slices and is ready to eat!
Kamaboko
You might be familiar with kamaboko, it's a fish cake that is often pink and white with a swirl in it and comes as a topping on ramen. Well, this kamaboko is a little more special because the locals decorate it for special occasions. You'll see the extravagant designs at New Years and any local celebration. The designs are quite amazing so definitely look for it!