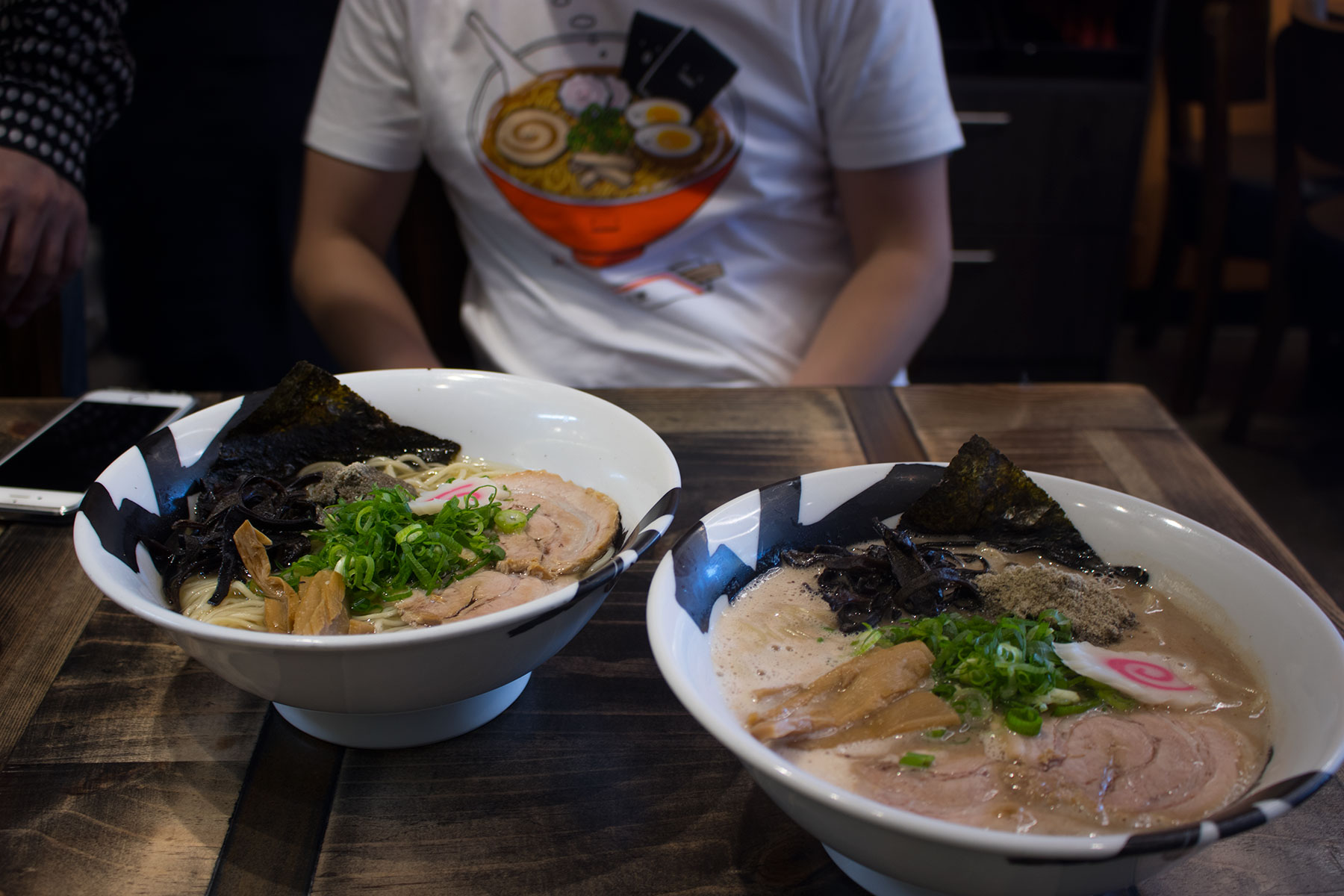 Yasaka Ramen (both Neutral Bay and the city store) will be hosting a number of 1 month only menus, and they're kicking it off with NIBOTON and NIBOCHIKI ramen! These are available until the end of April, and starting in May there will be an all new special, so get excited!
The NIBOTON is niboshi (dried sardines) + tonkotsu (pork bone soup). Since the two stores have different soup making methods, if you'd prefer a thicker and heartier tonkotsu head to Neutral Bay, while a slightly lighter version can be had at the city store. The soup is incredibly rich and layered with different flavours of fish, pork, and pepper. It's interesting to note that the niboshi comes not as a mixed in soup, but as a powder that you mix yourself, meaning you can taste the tonkotsu on its own before mixing in the niboshi and tasting the difference.
The NIBOTORI on the other hand is niboshi + tori (chicken) soup. The niboshi is much more obvious in the tori version, as Yasaka's chicken soup is light rather than heavy like the tonkotsu. The toppings on both ramen are the same (and they're both $16) and we LOVE the cute slices of Naruto fish cakes – we don't see them around as much as we'd like to.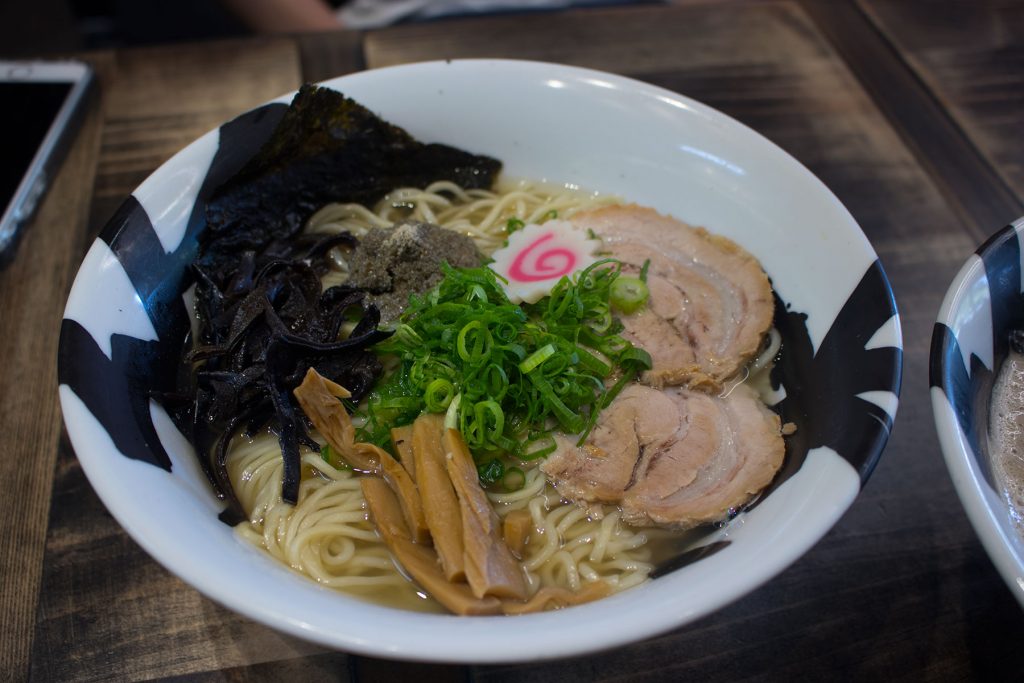 Remember to tag @washokulovers in your Instagram posts so we can see! And sign up to our newsletter to get the latest news, every Thursday.