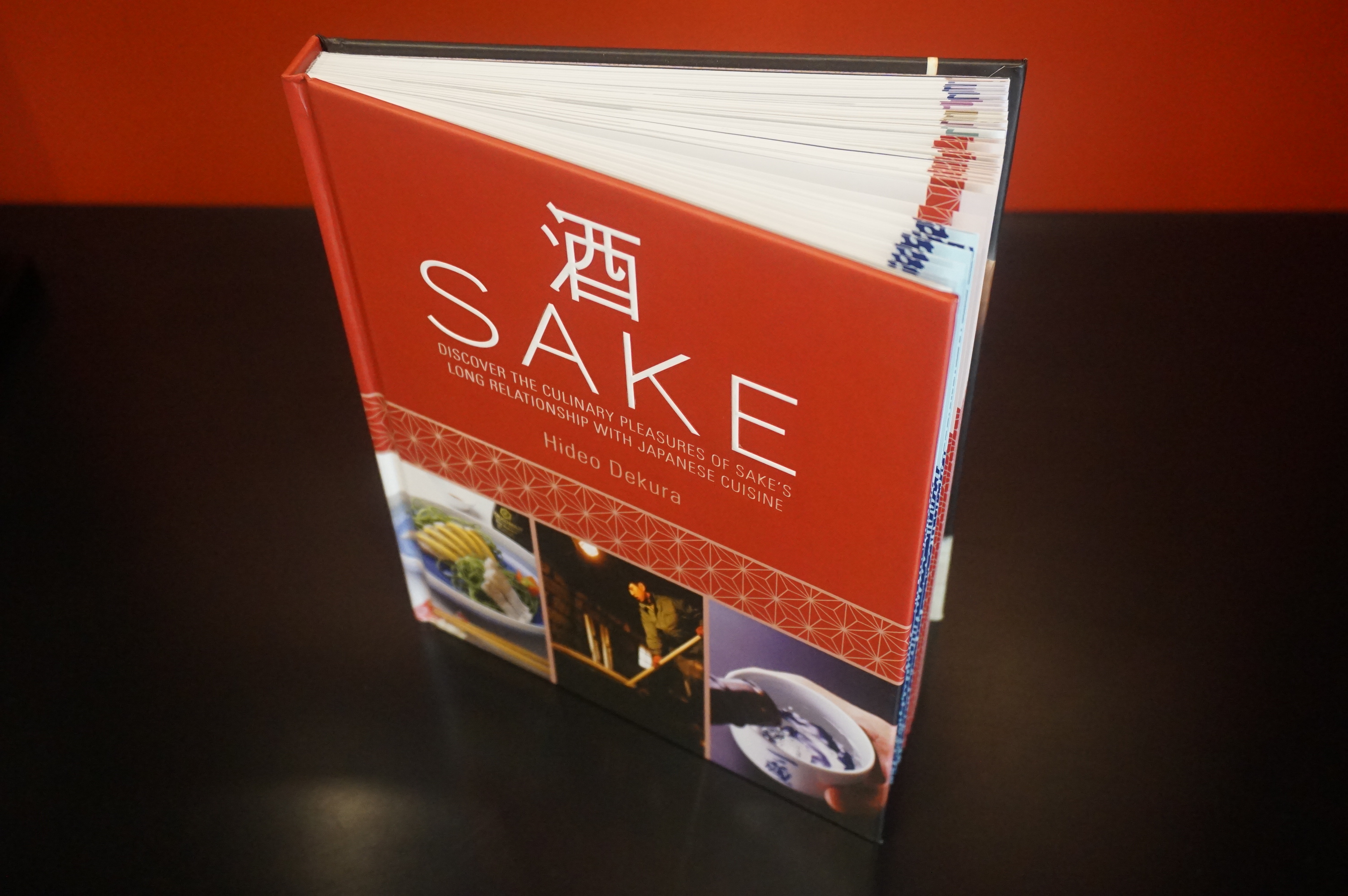 On Monday night, Washoku Lovers was honoured to be invited to the residence of the Japanese Consul General, Mr Takaoka, to take listen to a lecture on sake from our most prestigious washoku chef, Hideo Dekura and then a sake tasting, provided by Ippin Brewery and JFC Australia, Sakenet Australia, and a special selection from Mr Takaoka's private collection. The night also celebrated Dekura Sensei's 18th book, Sake (available at Kinokuniya).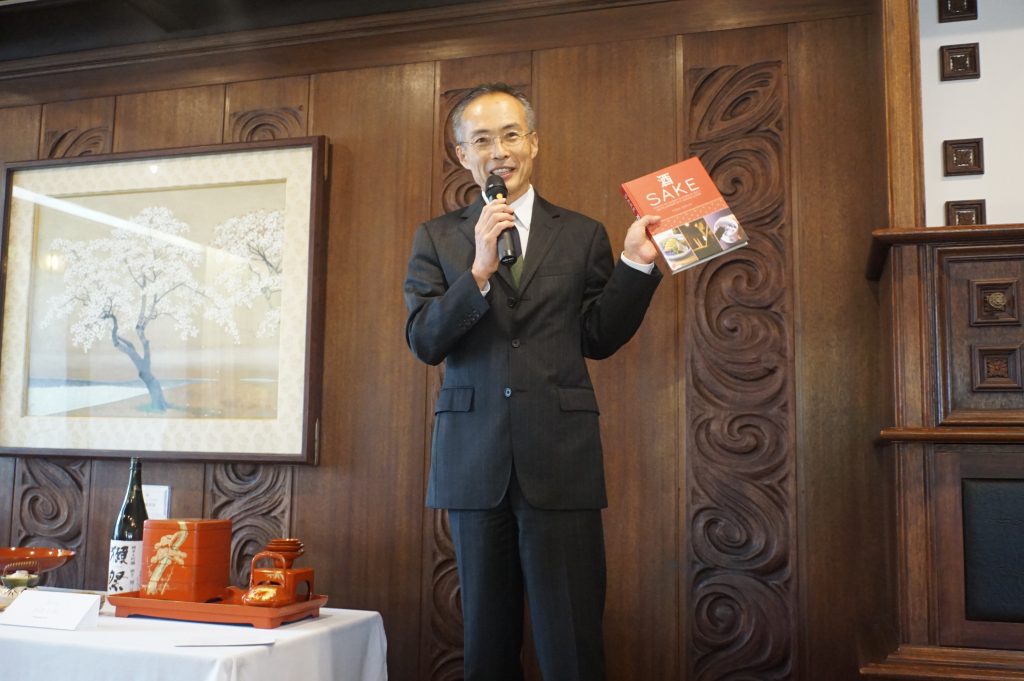 The night started with an introduction by Mr Takaoka himself, inviting his visitors to share in the sake which he usually keeps greedily all for himself. He believes that sake is an important Japanese art form that has a magic which brings people together. Next, Dekura Sensei explained what kind of containers are used for sake and when, and gave a few stories of his time as a "naughty" youth and how he came to love sake.
Dekura Sensei explained that many sake containers look just like tea pots, but the clue to which is which is in the detail of what the pot is made out of. A red lacquer pot is used in times of celebration, such as a wedding, and is accompanied by matching sakazuki cups and elegant obento boxes.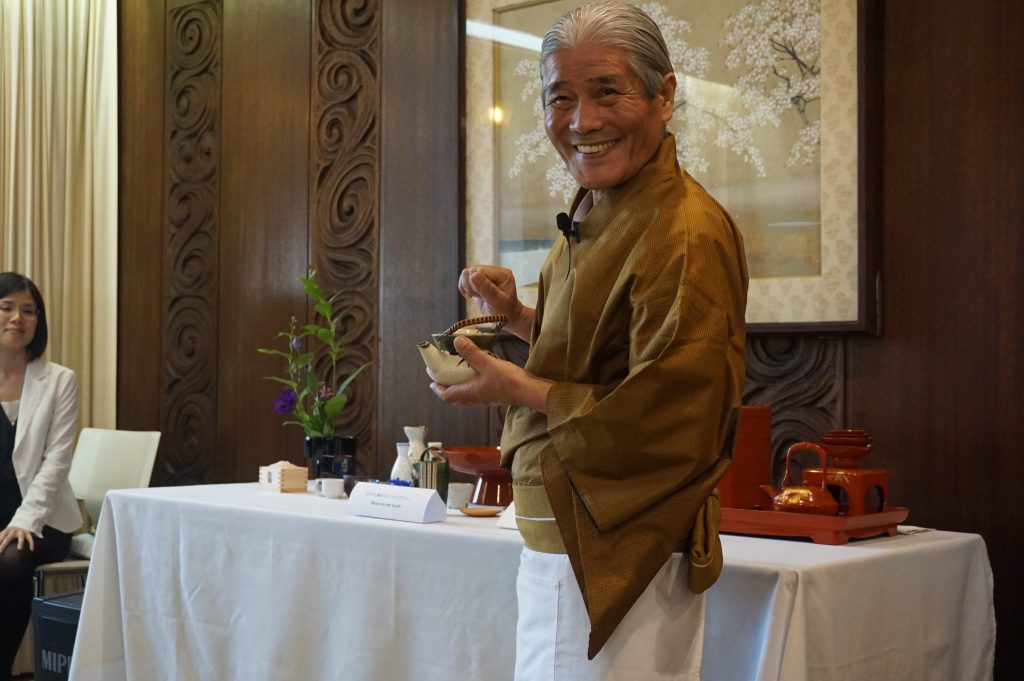 This style of serving pot is called choshi, and comes in more than just the red lacquered variety. Masu boxes are used both for measuring (a perfect 180mL serving) and drinking from. The name shares the same pronunciation as "to increase" and serving an overflowing masu box indicates prosperity and generosity. These days, it has become common to put a glass inside the masu and fill it until it overflows into the box, also signifying generosity. Hot sake is commonly served in tokkuri jugs, tall and thin earthenware pots with a serving spout. Tokkuri are decorated very simply, and most of the time they are just plain white.
Despite Dekura Sensei's fun stories and passion to talk about sake for "forever", his lecture came to an end and it was time to start the tasting! We visited the Sakenet stall first, hosted by Rey and Taka (their father/father-in-law is Sakae Takahashi of Toriciya fame). Extremely knowledgeable about sake, Rey explained the development of nuanced flavours and how sake comes to taste fruity. With an amazing history of bio-dynamic farming and sake making, Rey's expertise is second to none. He explained to us that the different fruity flavours (I specifically asked about sake which is described as having a 'banana' taste) are developed through amino acids and yeast fermentation. He also told us about the difference of sake rice and regular eating rice, saying sake rice doesn't taste nice if you eat it!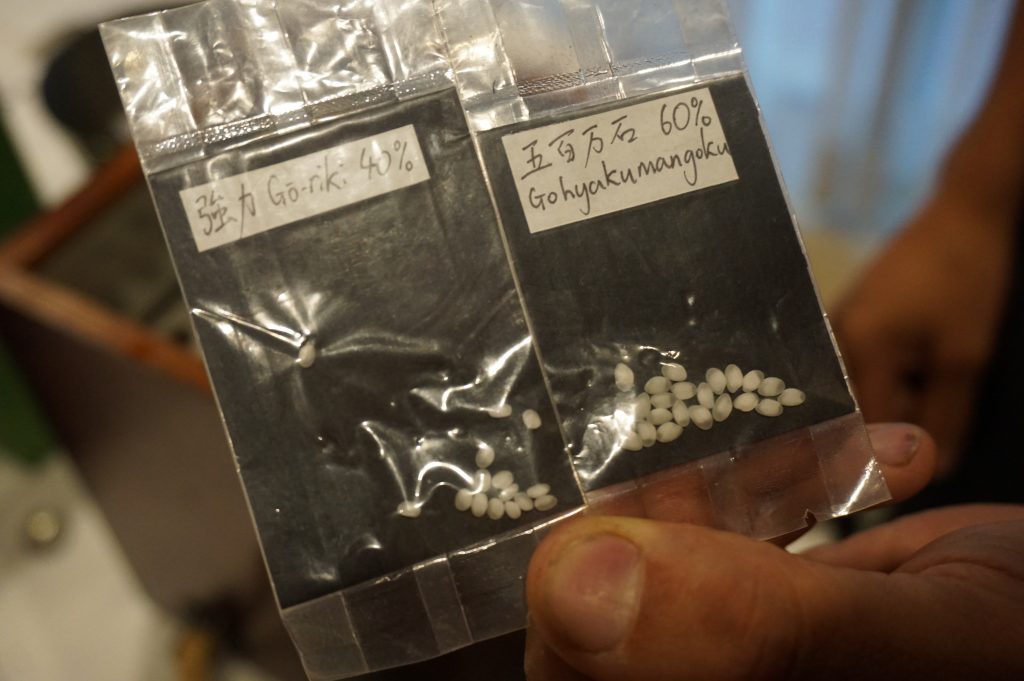 More tips and tricks from Rey is that almost all sake is best served warm, to varying temperatures. The flavour compounds come alive above certain temperatures, revealing all of its treasures. Sake served was 40 degrees Celsius. Lastly from Sakenet, they recommend you try pairing sake with cheese for a delicious night.
Over at the IPPIN and JFC Australia stall, yuzu sake and umeshu plum wine were highlights. Alongside with their other sake, which you can read about here.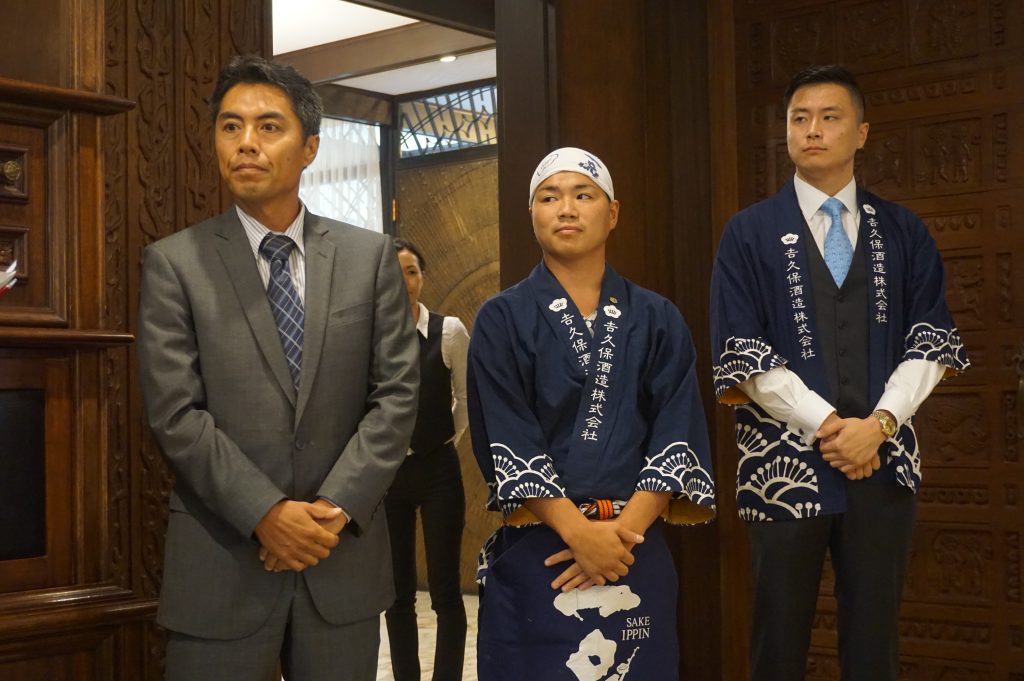 The umeshu was my favourite from IPPIN for sure. It was quite thick, almost syrupy, and sweet – just how I like it. Umeshu is one of the best drinks for people who are not quite sure where to start with Japanese alcohol. Next time you go out to an izakaya, order a round of umeshu and I guarantee you'll wonder how you'd never had it before.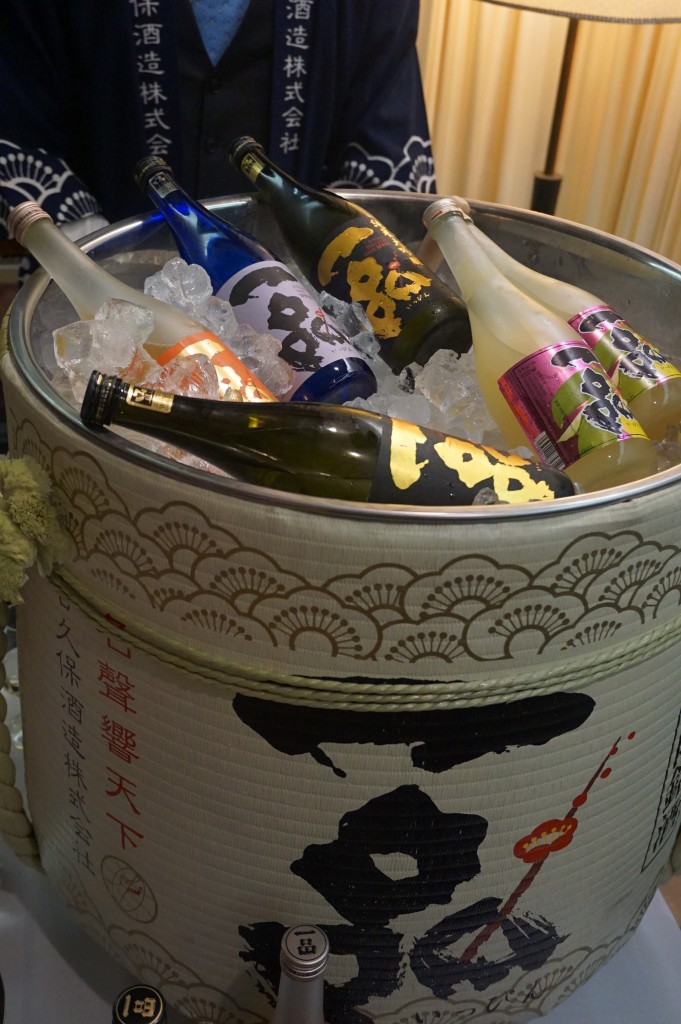 Finally, we worked our way to the Consul General's personal selection. When asked which was his favourite, he said he could only narrow it down to a top 3, however when I asked for a personal recommendation, he said I should try Taiheizan Tenkou Junmai Daiginjo. He knows his sake well, because this one was sublime. The sake is described as "a touch of ricey complexity with ginjo freshness. Crisp with apple-like aroma". In my own words, it tastes like extremely good sake with all the flavour and none of the burn.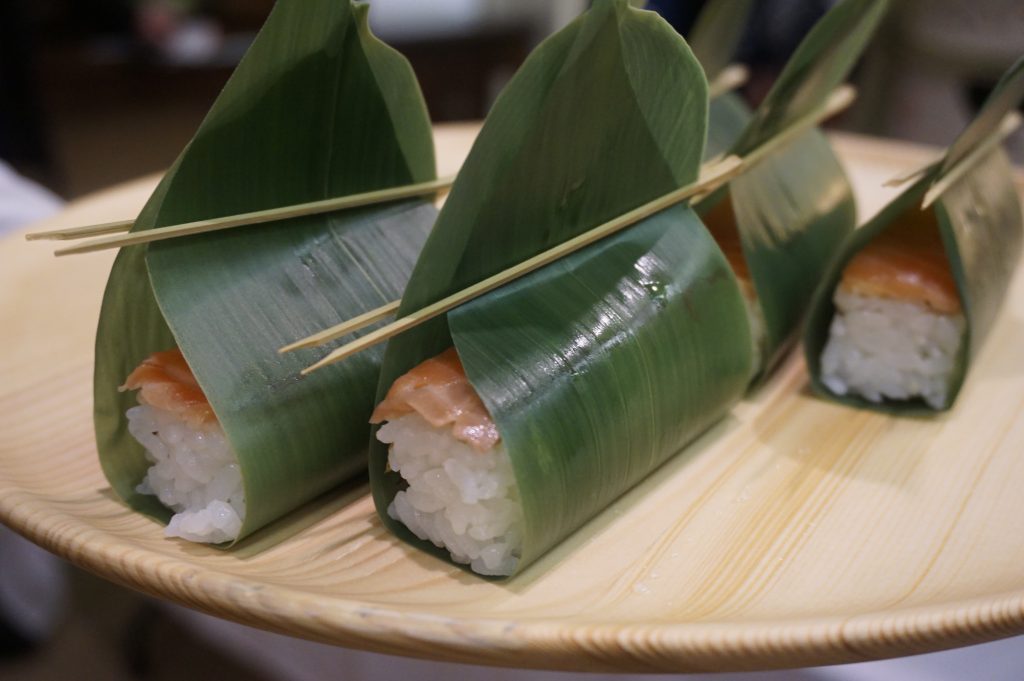 One last very important detail of the night – food! Canapes were served that were designed to match some of the sake being served. The photo above is of onigirazu, a trendy new way of serving onigiri balls. Instead of being a ball, it's served as a sandwich with a layer of crisp seaweed between two blocks of rice. This variety was served with salmon and wrapped in a bamboo leaf. Other amazing dishes were edible origami cranes served with a sweet potato dip, sake jelly with a herb leaf inside, avocado inside-out sushi rolls, prawns, and seared tuna coated in sesame seeds. For more food pictures, just keep a look out on our Instagram and Facebook.
Have you learned anything about sake from this post? We'd love for you to send us any questions you have so we can provide more in-depth answers. Sake, just like wine, has a lot of history and detail behind it, and we'd love for everyone to understand the core of what makes good sake.