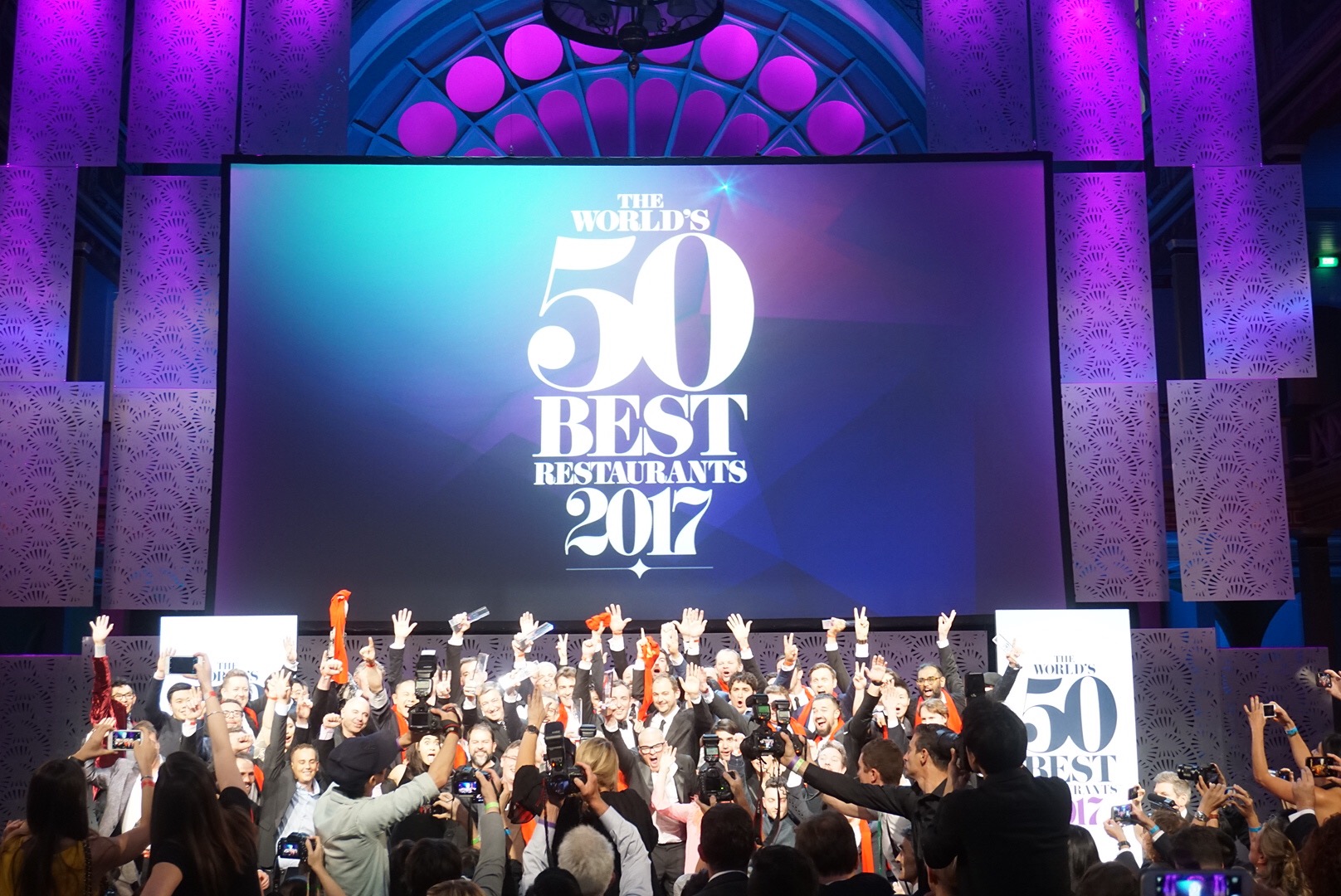 On April 5, all the chefs present in Melbourne, Australia for the awards ceremony had butterflies in their stomach as they waited for the announcements of The World's 50 Best Restaurants 2017! Held at the beautiful heritage Royal Exhibition Building in Melbourne, it was only the second time the Awards have been hosted outside London after being held in New York last year.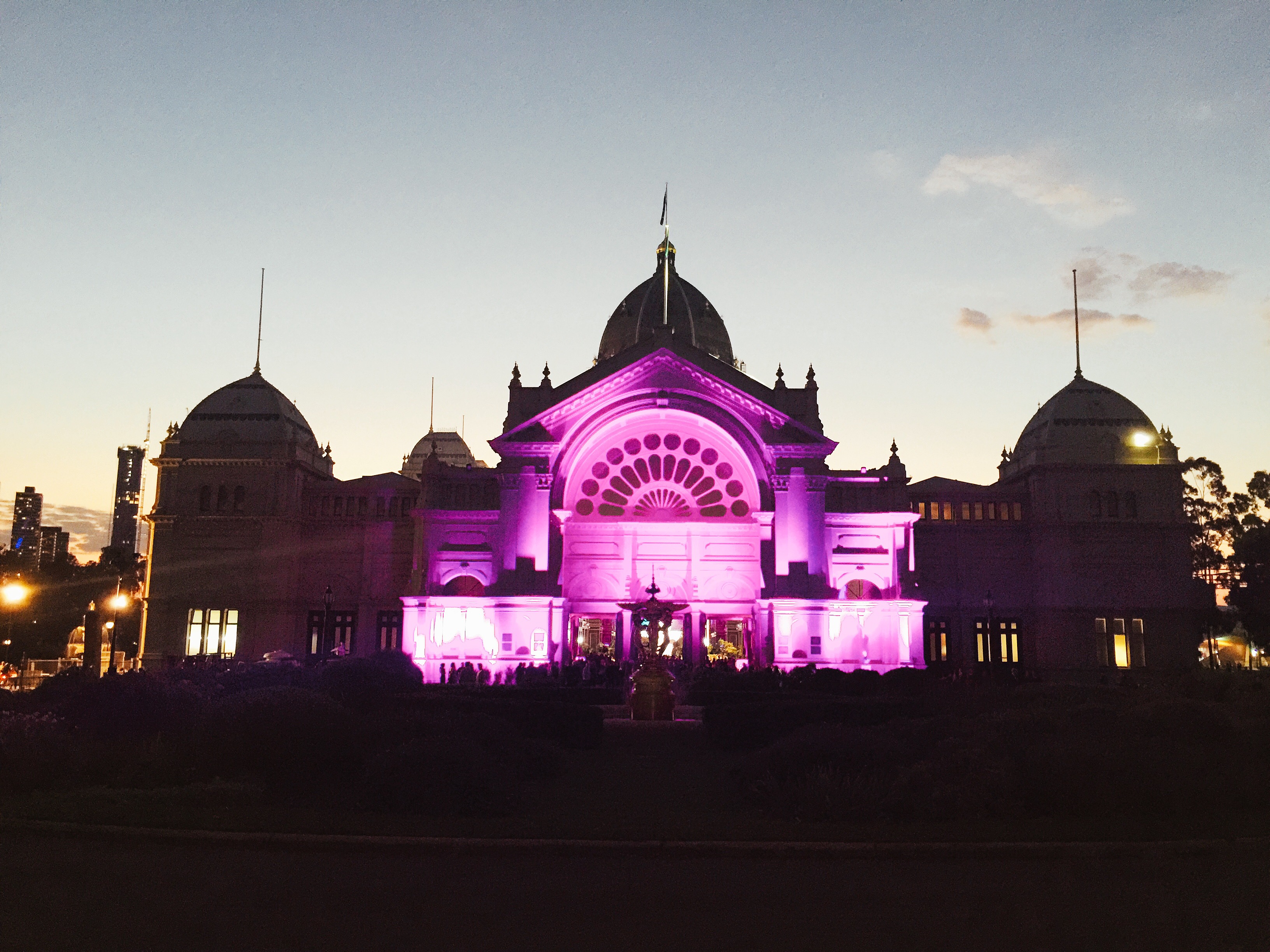 The Royal Exhibition Building
Before the official announcement of The World's 50 Best Restaurants 2017, we enjoyed a fabulous cocktail reception hosted by the wonderful people from the Rockpool Dining Group. With an abundance of delicious food and friendly, talented staff, Australia could not have asked for better representatives than the Rockpool team by Australia's own Neil Perry.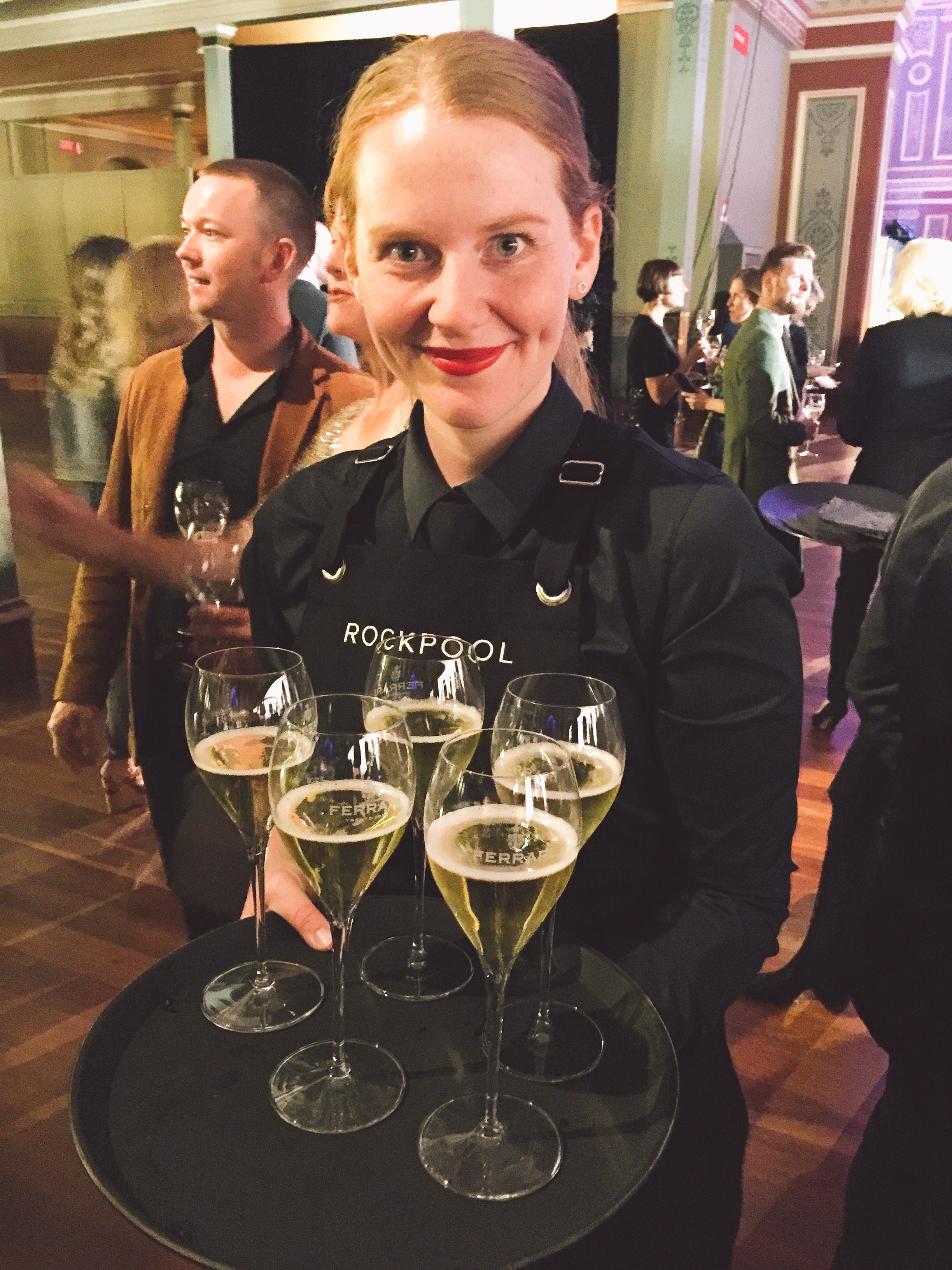 The food was just amazing. Delicious, fresh seafood such as rock and pacific oysters, yellow fin tuna, lots of beautiful fresh fruit, cheese and the best quality wagyu! Neil Perry cut the Wagyu, and served BBQ lobsters, prawns and wagyu steaks! I felt like I was a guest at an old Roman feast, able to satisfy all cravings with an abundance of delectable fresh foods. As the host country, Australia showcased its wide variety of delicious, fresh food and food culture with great success!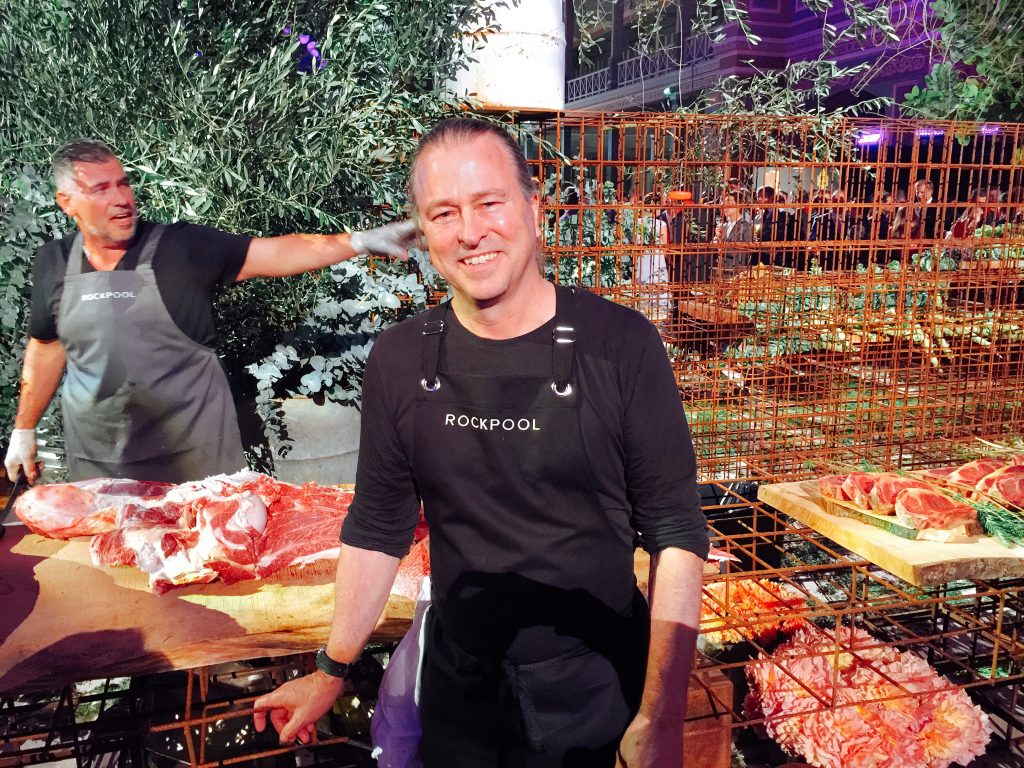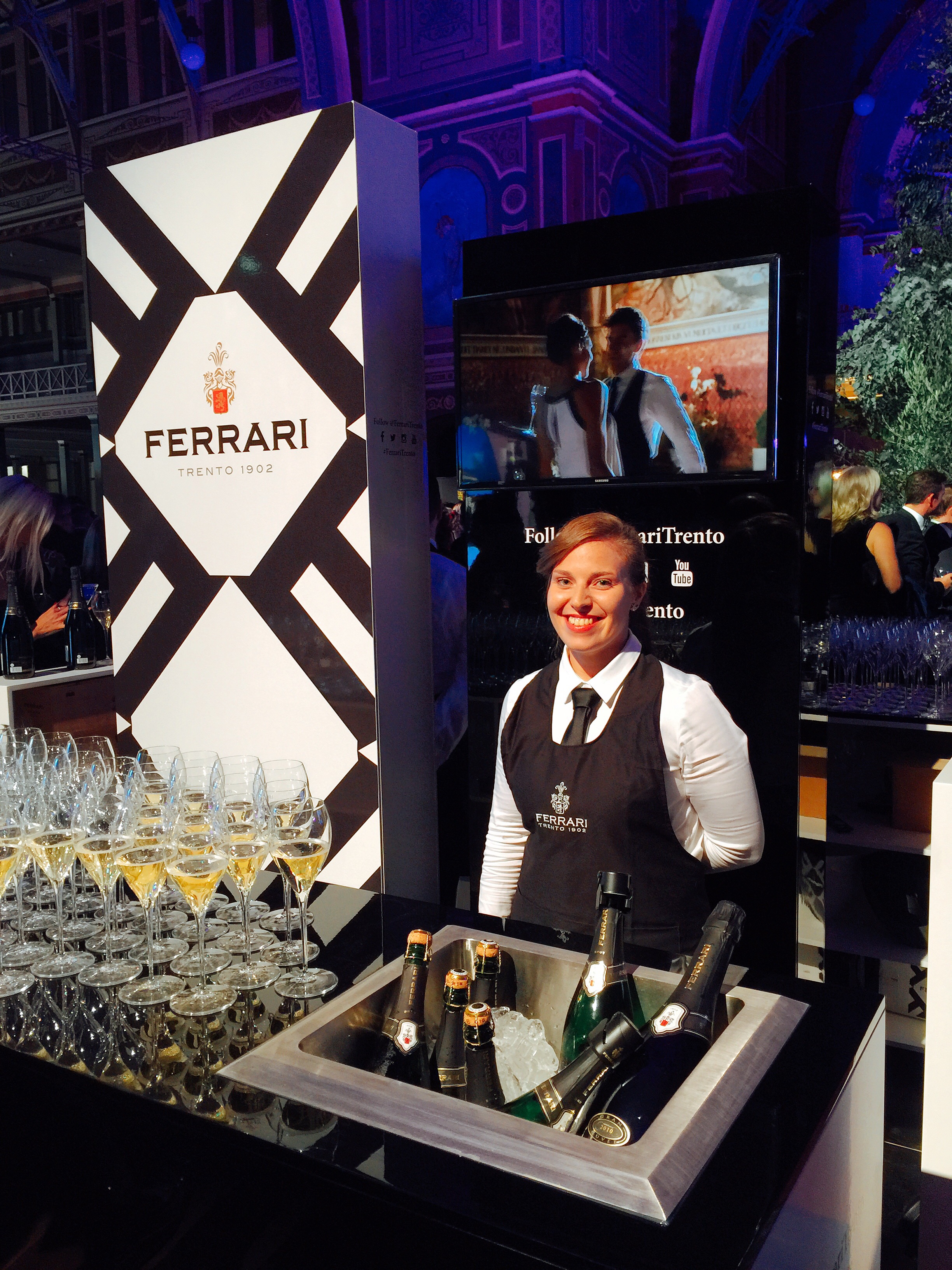 Cerebrating The World's 50 Best Restaurants in 2017 with Ferarari champagne. A reason to smile!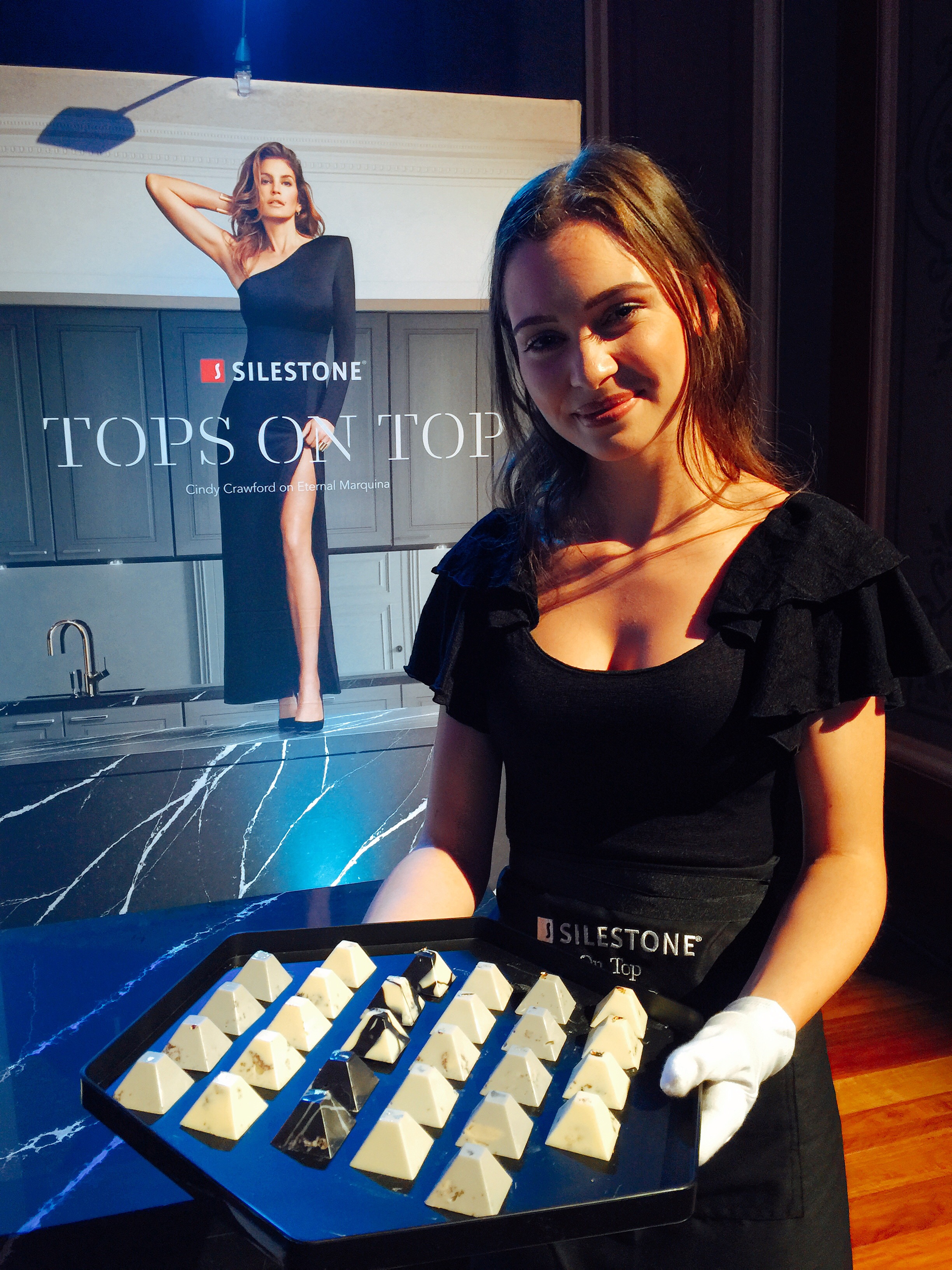 And cute smile from this lovely lady handing out delectable diamond chocolates from Silestone.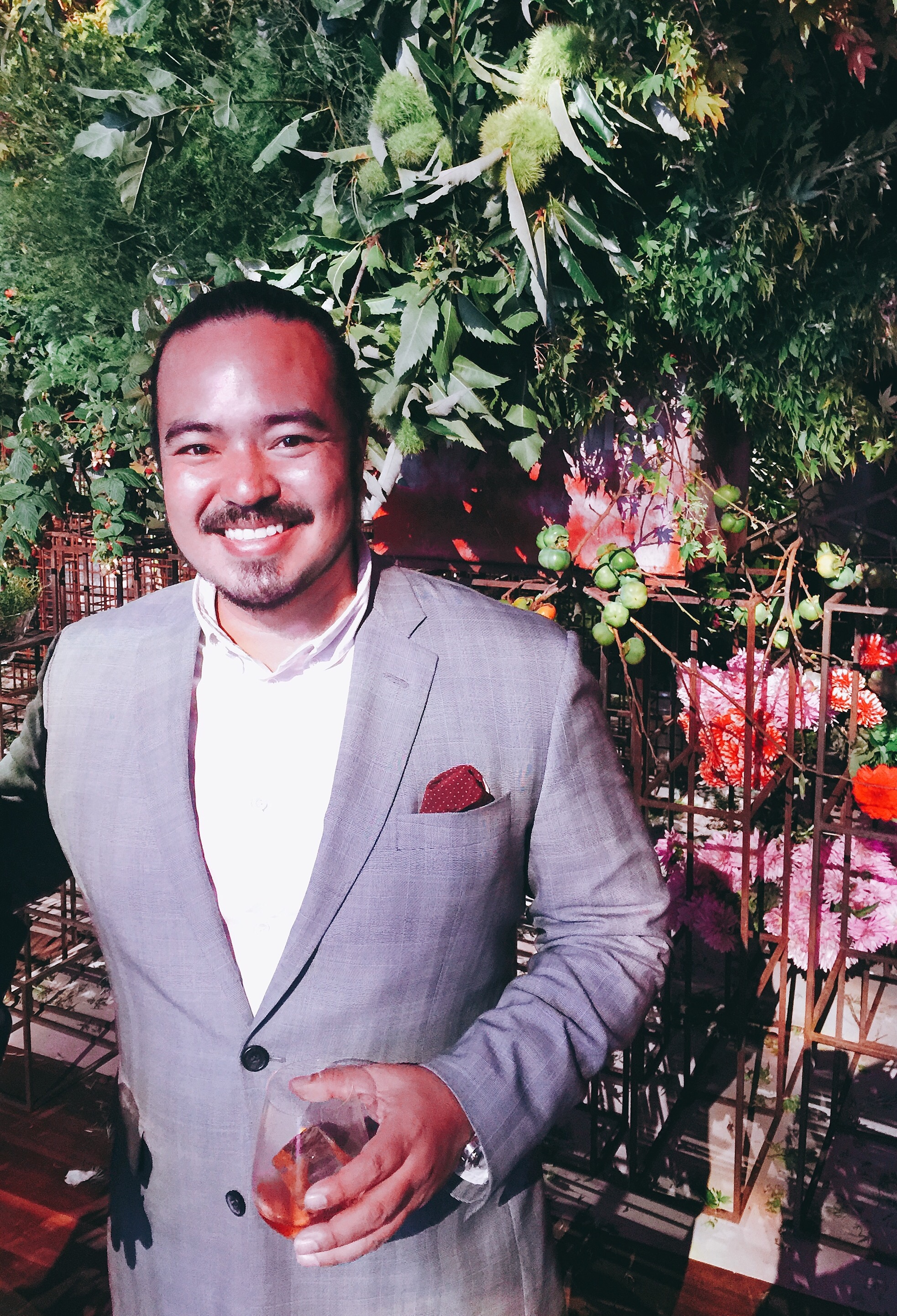 I was so happy to meet Adam Liaw, much admired Australian TV chef and fellow ambassador of Japanese food with Hideo Dekura.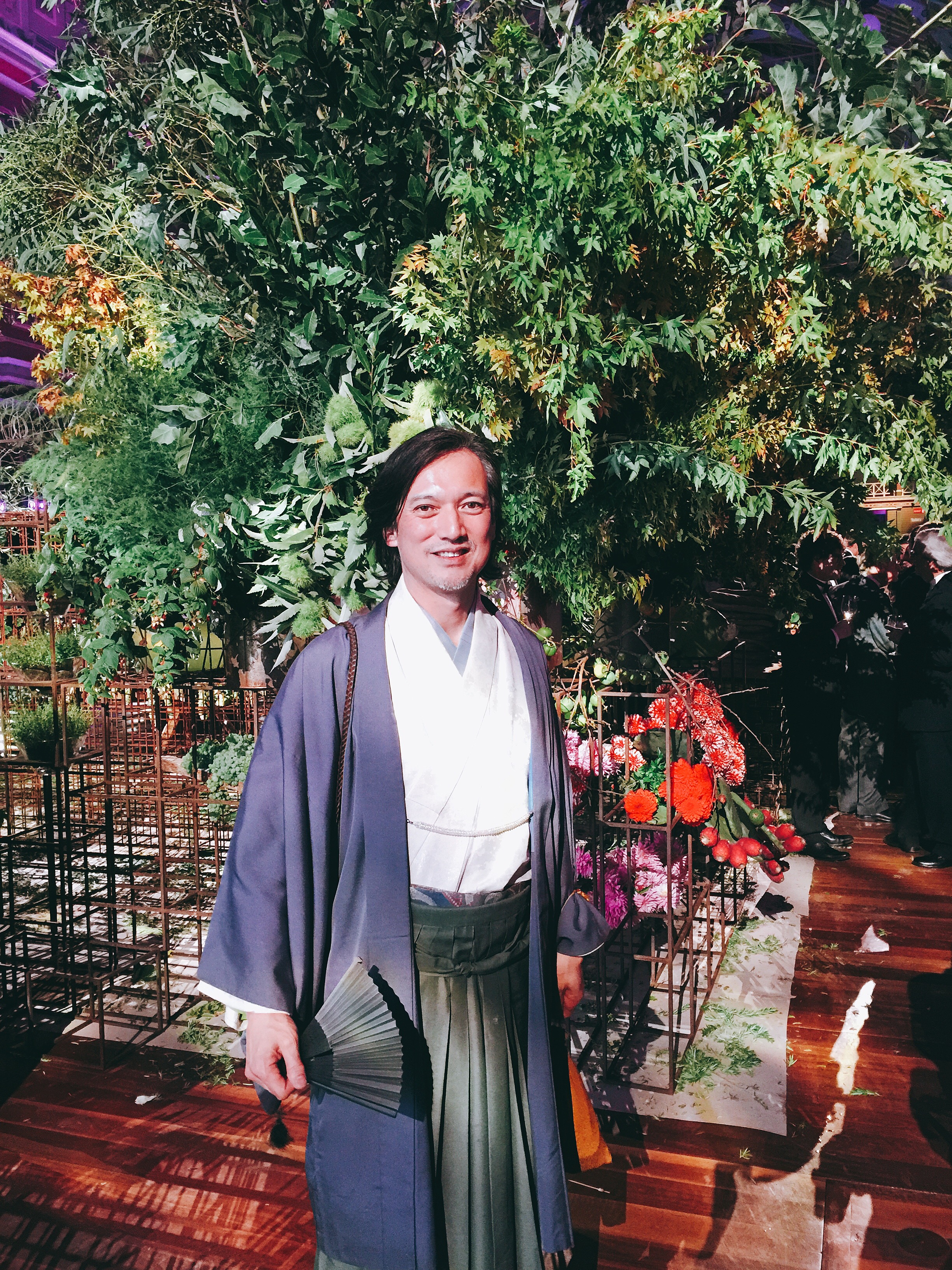 Chairman of The World's 50 Best Restaurants, Mr Takanori Nakamura. I was very fortunate to visit his tea house in Tokyo earlier this year. He showed me so much about the beauty and elegance of Japanese culture, including the wearing of traditional clothing like the Kimono. On this occasion, he was handsomely dressed in a a traditional Japanese Kimono.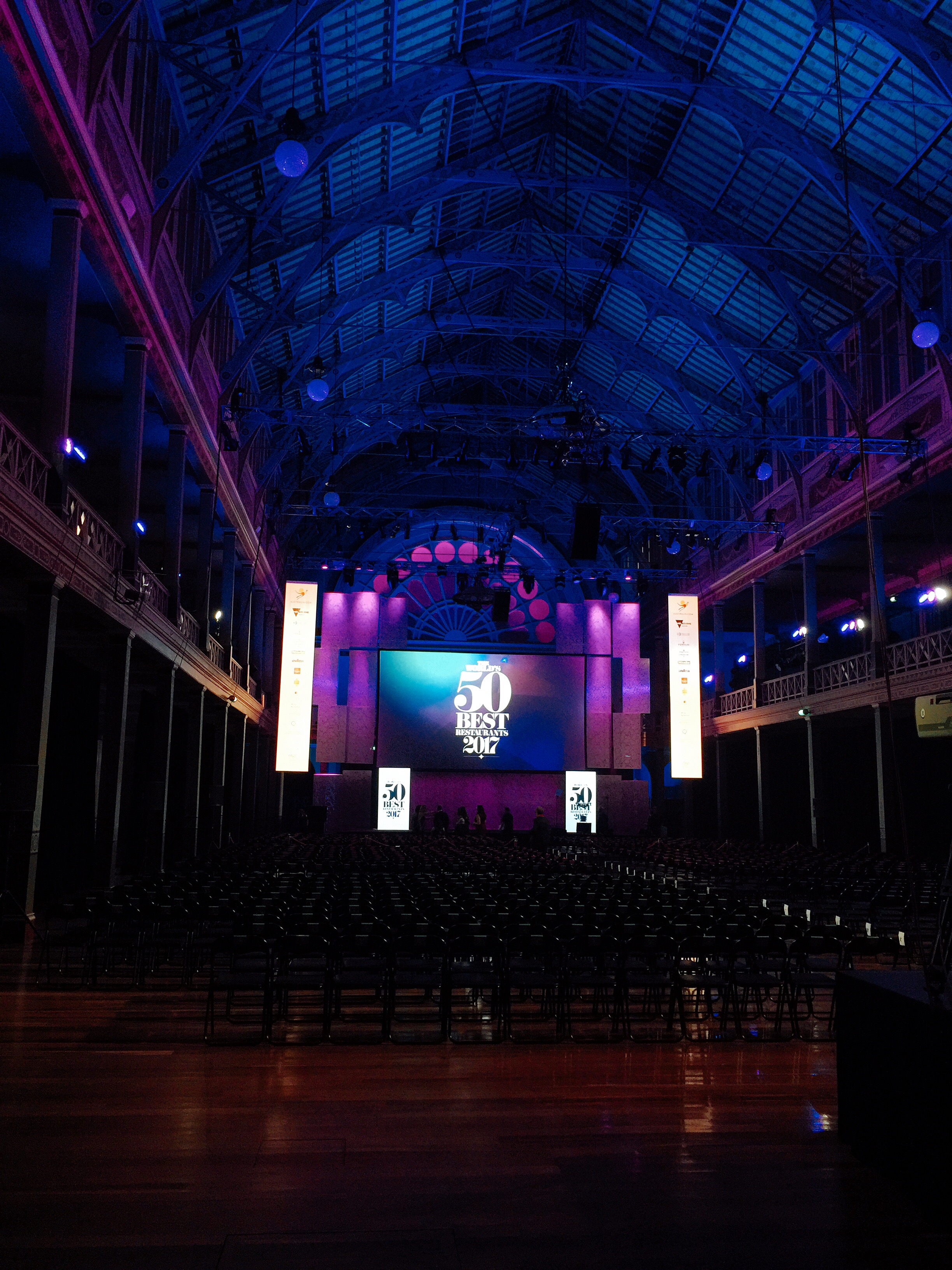 The beautiful venue for the World's 50 Best Restaurants 2017, Melbourne's Royal Exhibition Building. Just over 950 people from all over the world were there for this fantastic and exciting night.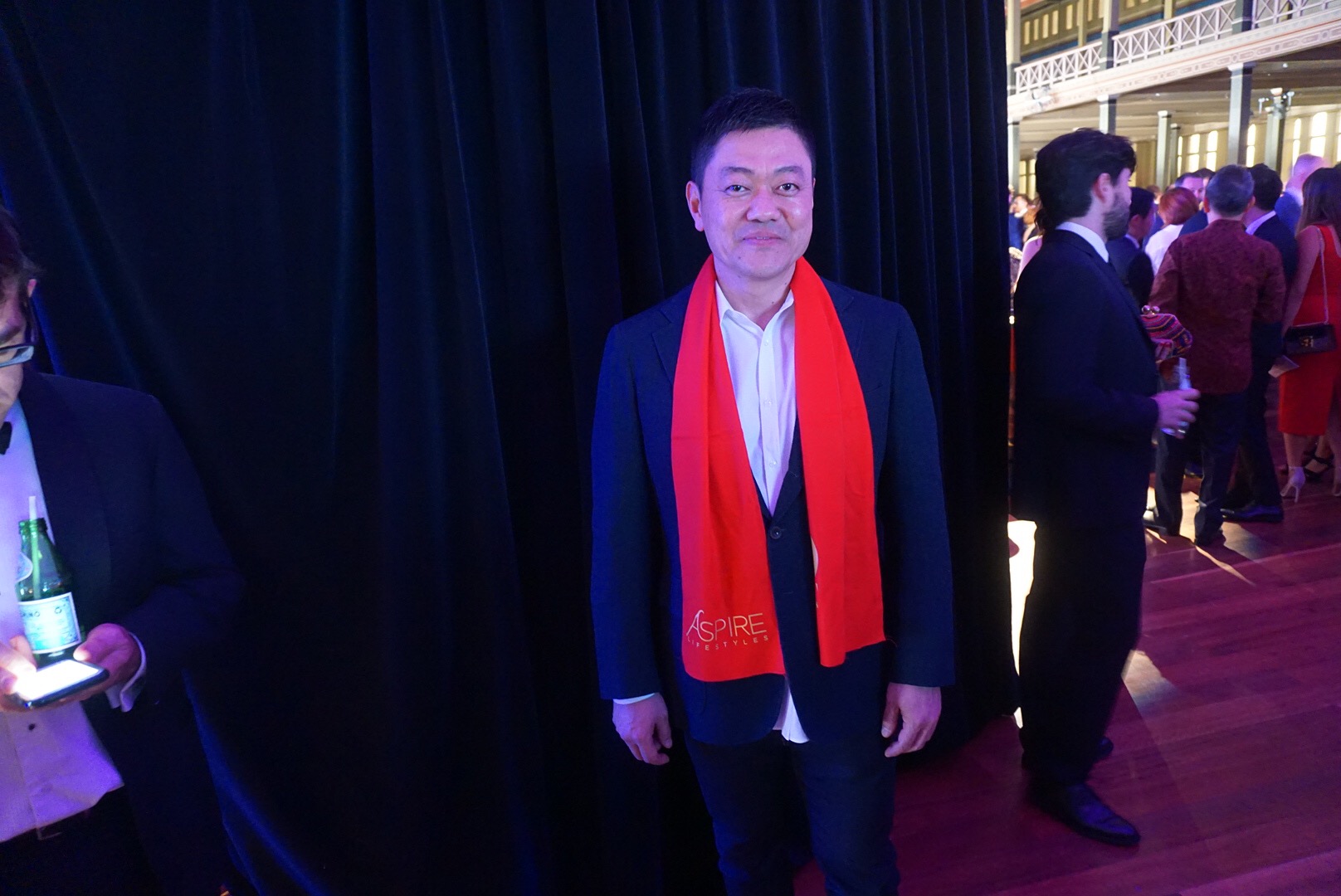 I caught Chef Narisawa just before we moved to the award ceremony. I congratulated him again for his nomination. I first met Chef Narisawa at Asia's 50 Best Restaurants held in Bangkok earlier this year and where he received an award. I asked him, was this occasion more exciting? He said it always felt exciting to be nominated.
Chef Narisawa's restaurant, Narisawa, in Tokyo, got a spot at No.18 as The Best Restaurant in Japan!
Den, also from Tokyo, was a first-time entry to the World's 50 Best Restaurants and debuted at No. 45! Den's Japanese chef, Zaiyu Hasegawa, showcased wonderful Japanese hospitality along with an amazing cooking class at his very first masterclass at MFWF 2017.
Unfortunately for our dear Sydney-siders, there were no Sydney restaurants that made it to the top 50 list. However, two restaurants from Melbourne made it to the list.
Attica, at No.32, rose one place to retain its title as The Best Restaurant in Australasia
Brae enters the ranking for the first time at No.44
Here is the full list of The World's 50 Best Restaurants 2017:
No.1 position: Eleven Madison Park, New York, USA
Having debuted at No.50 on the list in 2010, Eleven Madison Park has always had a spot within the top 10 since 2012. After taking No.3 position last year, Eleven Madison Park finally took out the top spot on The World's 50 Best Restaurant 2017!
No.2 : Osteria Francescana in Modena, Italy, also as The Best Restaurant in Europe.
No.3: El Celler De Can Roca, Girona, Spain
No.4: Mirazur, Menton, France
No.5: Central, Lima, Peru, also as The Best Restaurant in South America.
No.6: Asador Etxebarri, Axpe, Spain
No.7: Gaggan, Bangkok, Thailand, No.1 position at Asia's 50 Best Restaurants,  rises 16 places to No.7 to claim The Best Restaurant in Asia. 
No.8: Maido, Lima, Peru
No.9: Mugaritz, San Sebastian, Spain
No.10: Steirereck, Vienna, Austria
No.11: Blue Hill at Stone Barns, Pocantico Hills, USA
No.12: Arpege, Paris, France
No.13: Alain Ducasse au Plaza Athenee, Paris, France
No.14: Restaurant Andre, Singapore
No.15: Pizza Duomo, Alba, Italy
No.16: D.O.M, Sao Paulo, Brazil
No.17: Le Bernardin, New York, USA
No.18: Narisawa, Tokyo, Japan
No.19: Geranium,Copenhagen, Denmark
No.20: Pujol, Mexico city, Mexico
No.21: Alinea, Chicago, USA
No.22: Quintonill, Mexico city, Mexico
No.23: White Rabbit, Moscow, Russia
No.24: Amber, Hong Kong
No.25: Tickets, Barcelona, Spain
No.26: The Clove Club, London, England
No.27: The Ledbury, London, England
No.28: Nahm, Bangkok, Thailand
No.29: Le Calandre, Rubano, Italy
No.30: Arzak, San Sebastian, Spain
No.31: Alleno Paris au Pavillion Ledoyen, Paris, France
No.32: Attica, Melbourne, Australia!!
No.33: Astrid y Gaston, Lima, Peru
No.34: De Librije, Zwolle, Netherlands
No.35: Septime, Paris, France
No.36: Dinner by Heston Blumenthal, London, England
No.37: Saison, San Francisco, USA
No.38: Azurmendi, Larrabetzu, Spain
No.39: Relae, Copenhagen, Denmark
No.40: Cosme, New York, USA
No.41: Ultraviolet by Paul Paired, Shanghai, China
No.42: Borago, Santiago, Chile
No.43: Reale, Castel Di Sangro, Italy *Check the video on the website. It's amazing!
No.44: Brae, Birregurra, Australia
No.45: Den, Tokyo, Japan
No.46: L'Astrance, Paris, France
No.47: Vendome, Bergisch Gladbach, Germany
No.48: Restaurant Tim Raue, Berlin, Germany
No.49: Tegui, Buenos Aires, Argentina
No.50: Hof Van Cleve, Kruishoutem, Belgium 
Speaking about the awards and what they represent, William Drew, Group Editor of The World's 50 Best Restaurants, says: "The World's 50 Best Restaurants is proud to bring together the leaders in global gastronomy for this annual celebration. All 50 restaurants represent the very best culinary experiences and talent. We congratulate each one, as well as all the individual award winners, on their remarkable achievements, innovation and creative passion."
I have looked at the websites of every restaurant on the list for The World's 50 Best Restaurants 2017. Each restaurant does a wonderful job of showcasing their story, their food and their passion through their website. I think it's also important that many chefs are communicating with a large, broad audience through the power of SNS like Instagram, Facebook and Twitter. I believe this provides a wonderful way for people to not only discover a restaurant, but also to learn about what drives the chef and to discover what his (or her) passions are. Interesting to, I think, is that if these restaurants are in a non-English speaking country, they will also have English web pages so that English speakers can discover them and learn about their story, their food and their passion.
All of this is a relatively recent development and contrasts with the thoughts of many traditional Japanese restaurants and their chefs who are shy to talk about themselves, preferring instead to just focus on their cooking. I seriously think that this approach is outdated and wrong in today's world. People want to discover new restaurants. They want to learn about what drives them. They want to know their story. They want to learn what is their passion. What better way to do this than through SNS? It is part of the appeal as has been recognised by The World's 50 Best Restaurants.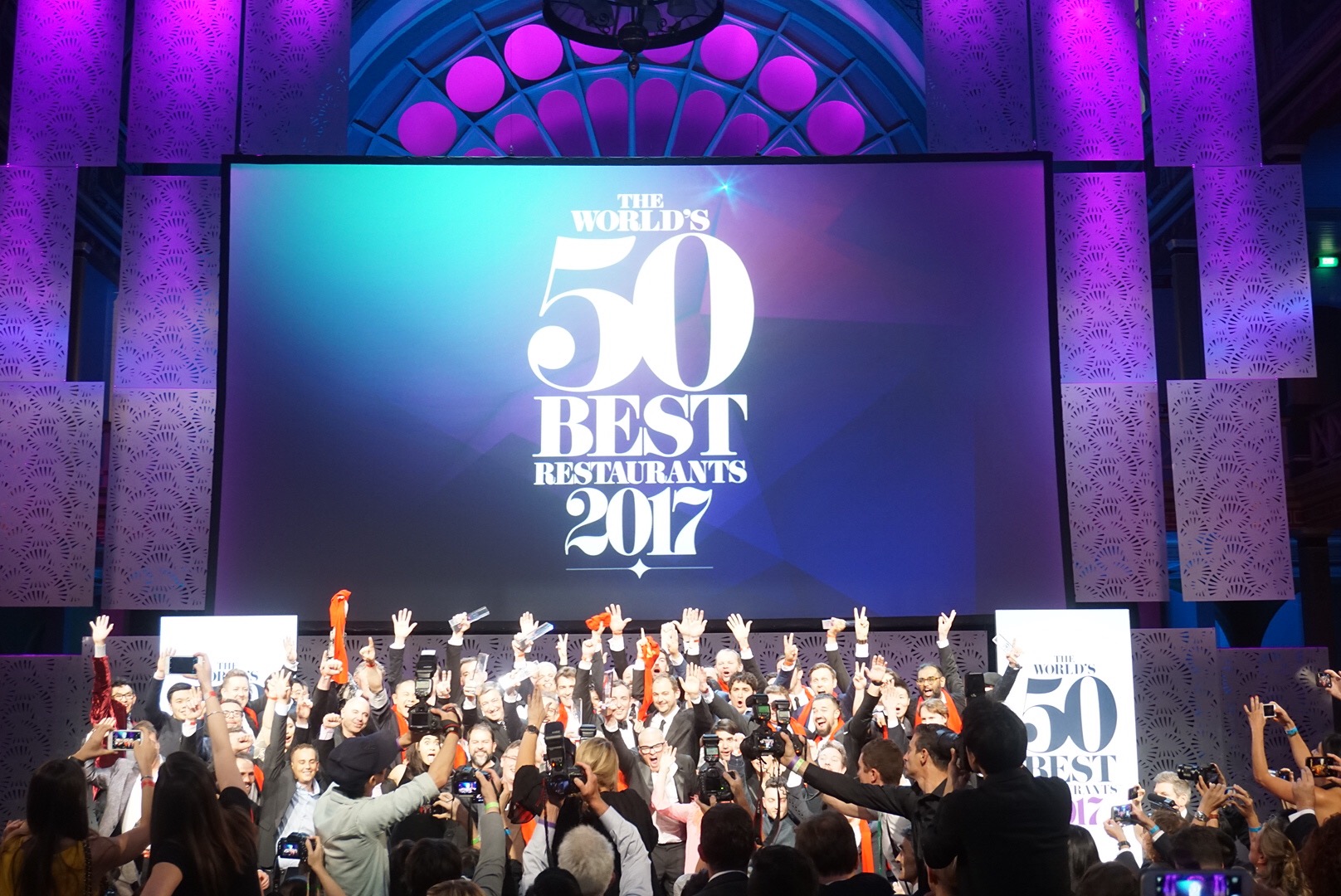 Once again, congratulations to all the chefs and restaurants who won spots! You all are super heroes!!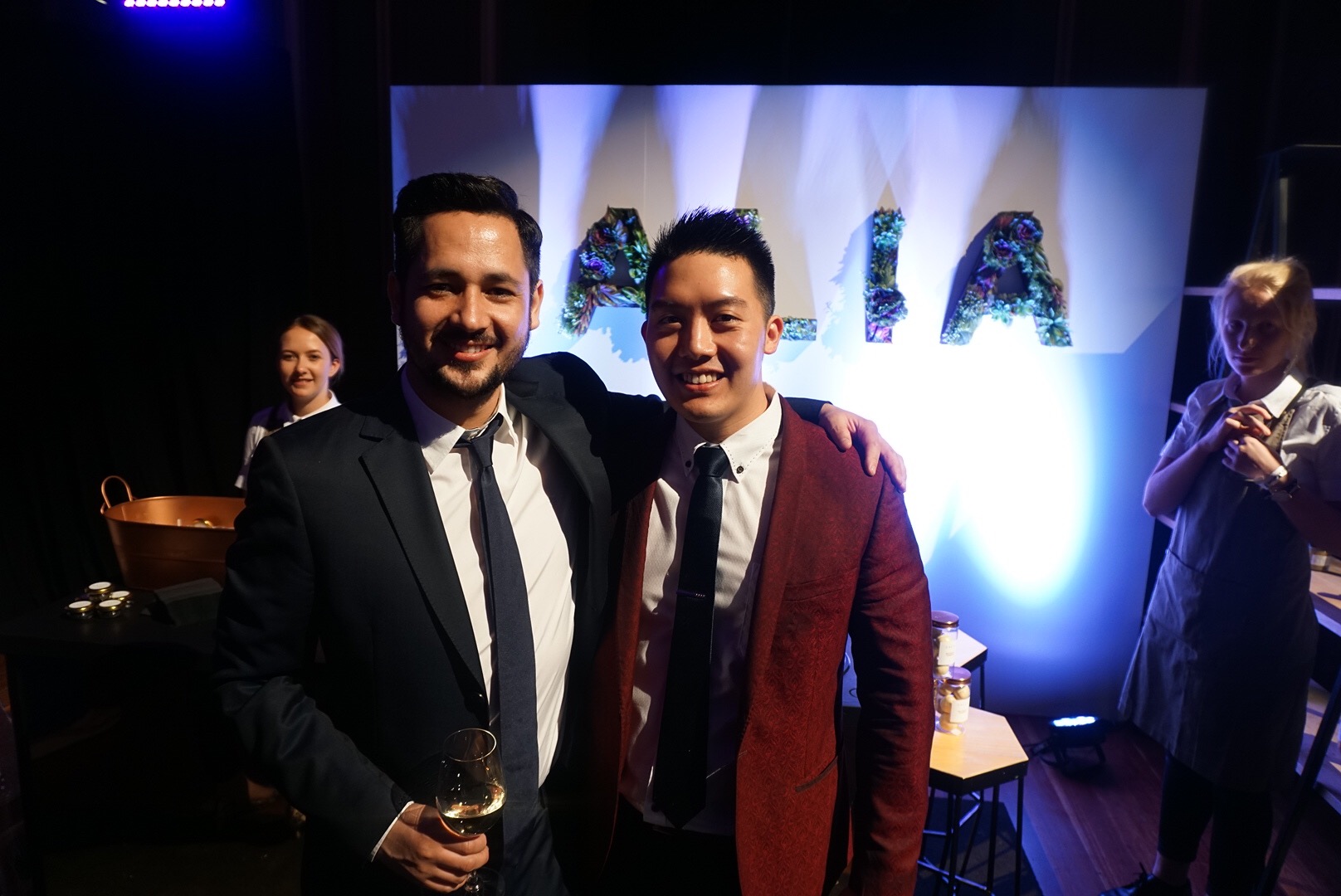 After the award ceremony, we celebrated the greatest annual food event with amazing food produce from all around Australia. One of booths had delicious caviar courtesy of Calia and Chef Francisco Javier Araya and General Manager, Colin Wee. Calia opened as a very unique retail and dining space in the centre of Melbourne just a couple of months ago. It is already a hit with Melbournians and people from everywhere, thanks to the wonderful creations of Chef Franciso who lived in Japan for some years. As well as being delicious, his dishes are very beautiful and are influenced by Washoku. I would love to have him in our Chefs Gallery in the very near future.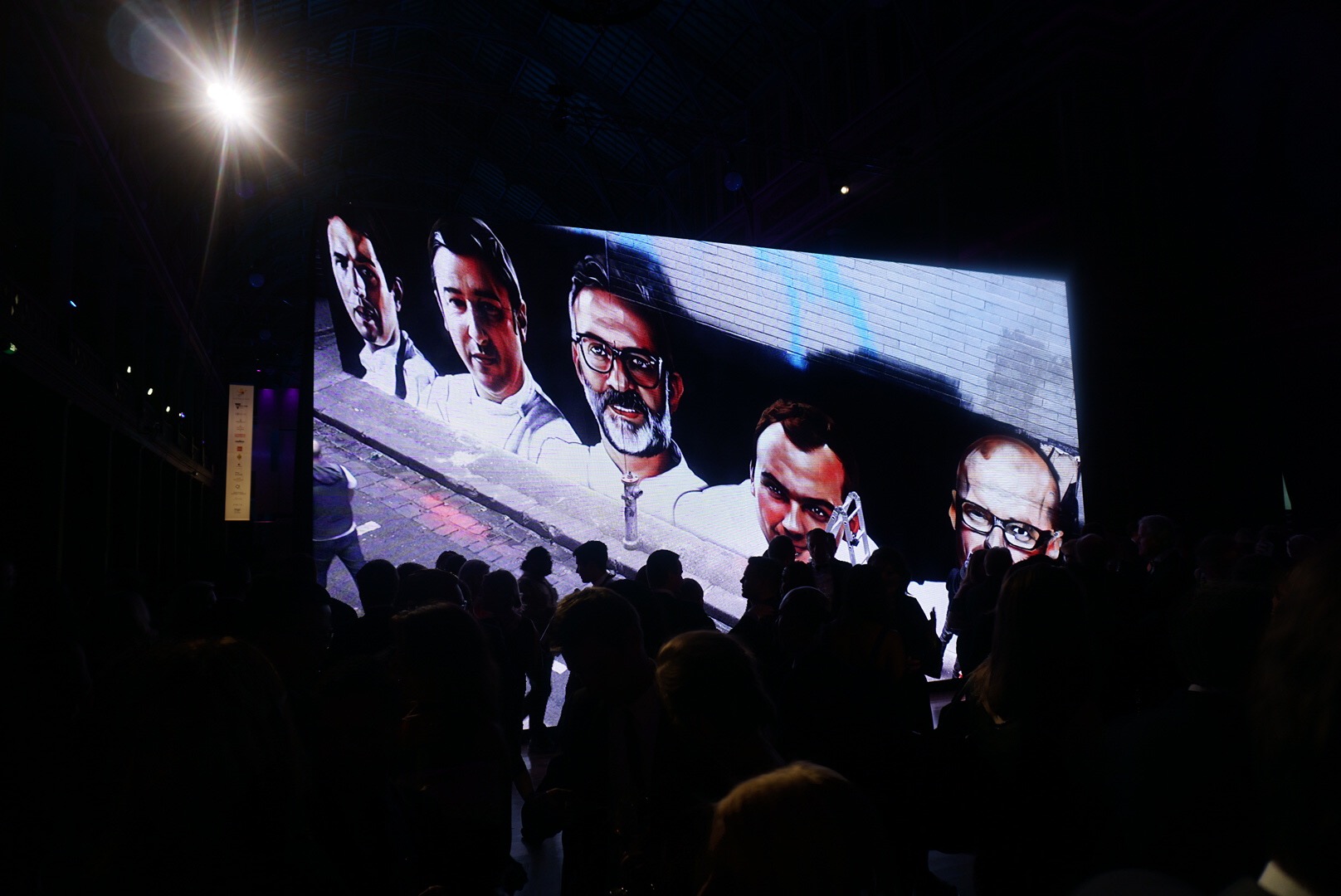 Just one more of the many great things to be found in Melbourne besides some Australia's best restaurants is the artwork. Chin Chin is a very popular dining restaurant in Flinders Lane that also has some amazing street art! At the event, they showed us a short film about making some of this awesome graffiti!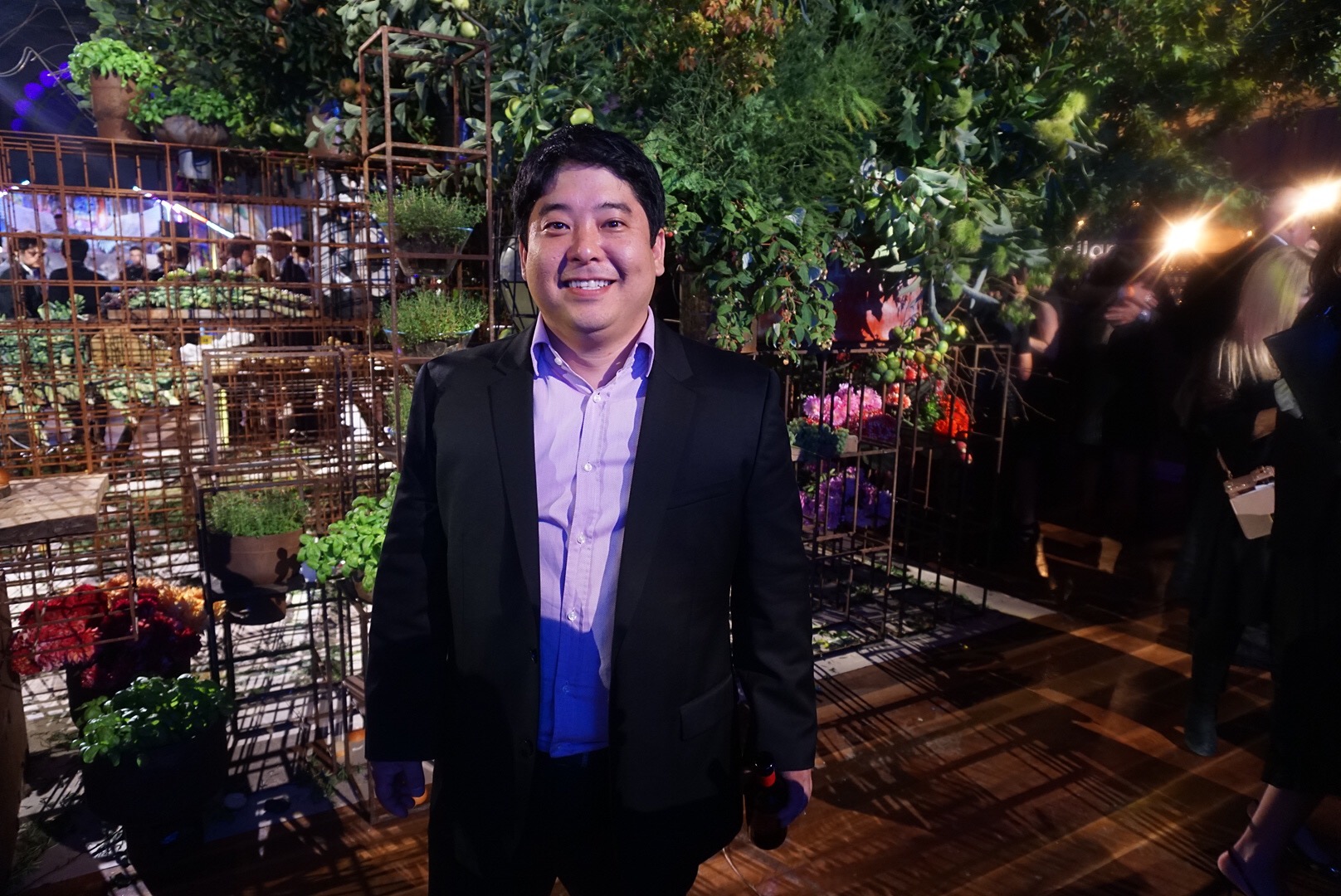 I met Mitsuharu Tsumura from Maido restaurant in Lima Peru! Thanks to him, Maido received the No. 8 position on the list of The Worlds 50 Best Restaurants 2017! I was fortunate to not only greet him but to also do a small interview with him. His parents came from Osaka and he was born in Peru. He grow up with a Japanese influenced food culture thanks to his mother. He told me that he is excited to be opening a new restaurant in Macao in a couple of months. We are super excited to have been invited for the opening reception!
Washoku Lovers was honoured to be invited to this amazing annual food event, The World's 50 Best Restaurants 2017. Although we were a little disappointed as a Sydney-sider that Sydney didn't get a spot in the list, we were delighted to see Quay at No. 95 though. Well done 🙂