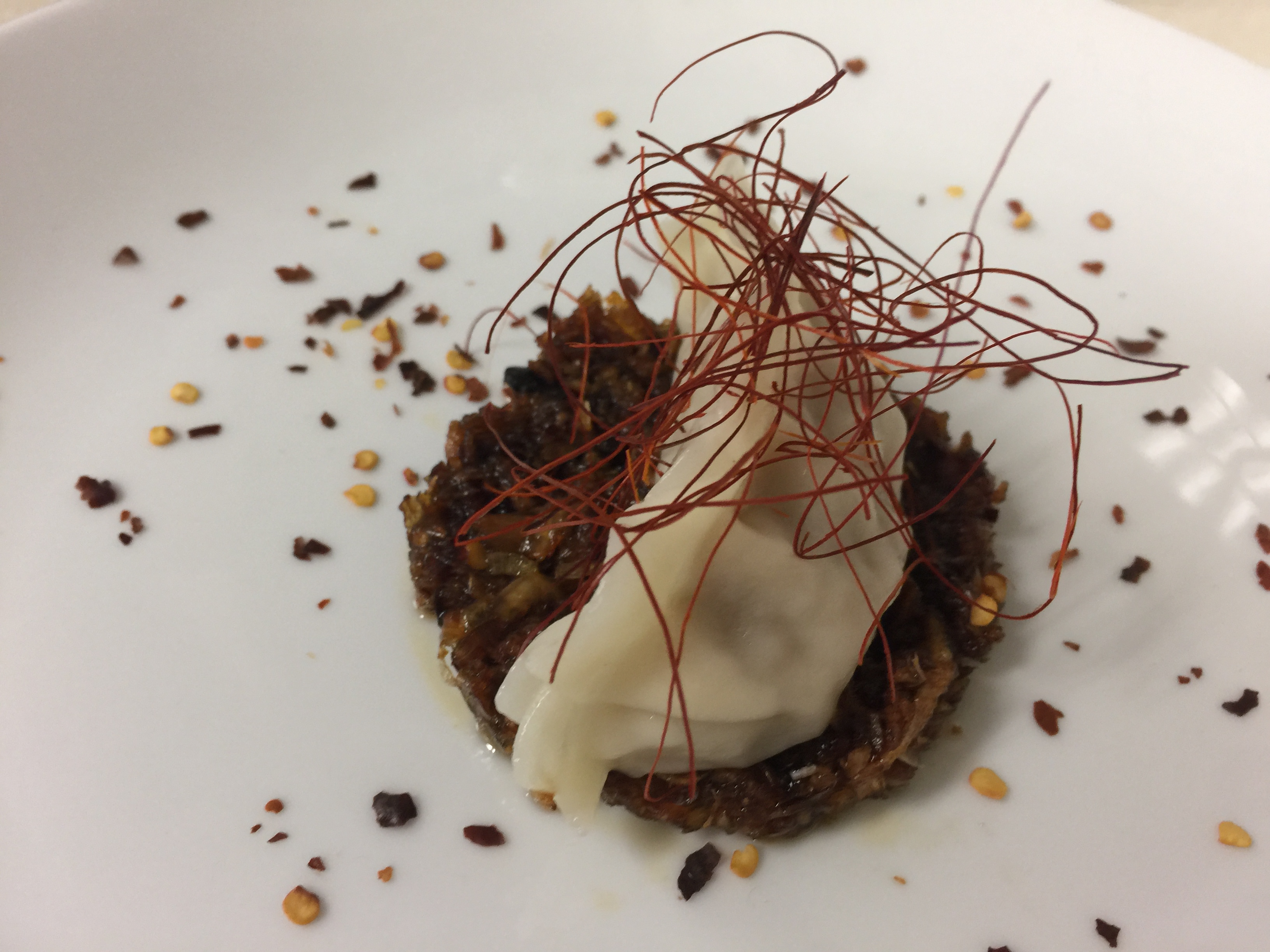 In Japan, minced chilli and garlic is a popular sauce. Here, we've scooped out some of this chilli and garlic paste and placed a MARUKO Gyoza on top.
Finely slice dried chilli to garnish, it ends up looking a bit like saffron, don't you think? Enjoy this as a larger serving size with friends for a fast meal.
Are you thinking to create your new menu? We are here to help your business. Please contact us from here.