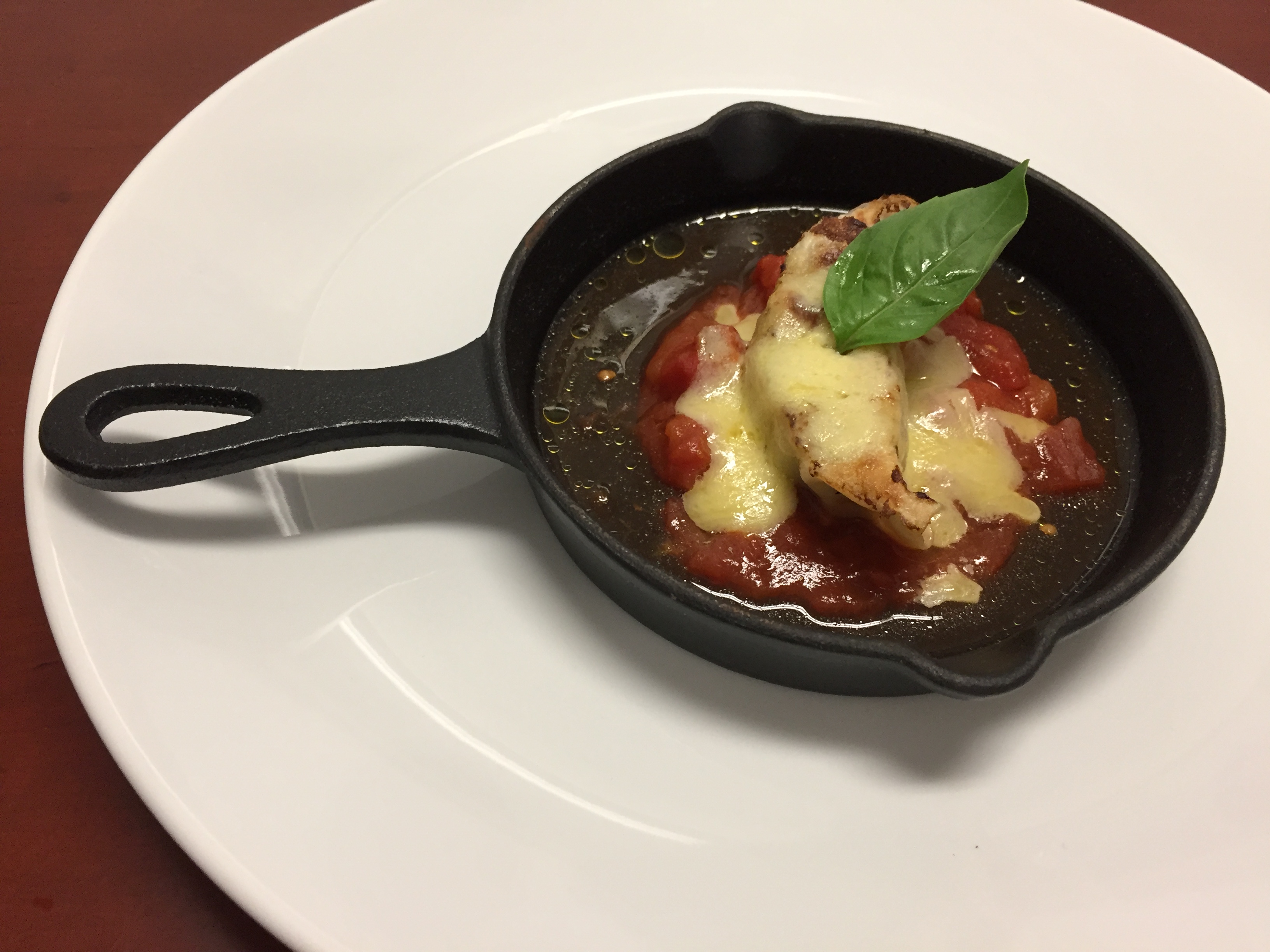 Everybody loves cheese, even more so when it's melty and gooey. Make a simple tomato based sauce of your choice (use canned or fresh tomatoes) and place your MARUKO Gyoza into a single serve decorative skillet. Top with your favourite cheese (we suggest colby or mozzarella) and melt in the oven or under a grill. Be careful as the mini skillet will get hot! Garnish with some basil to make it stand out even more.
Guests who come over to your house won't be able to hide how impressed they are, even though it's such a simple dish!
Are you thinking to create your new menu? We are here to help your business. Please contact us from here.