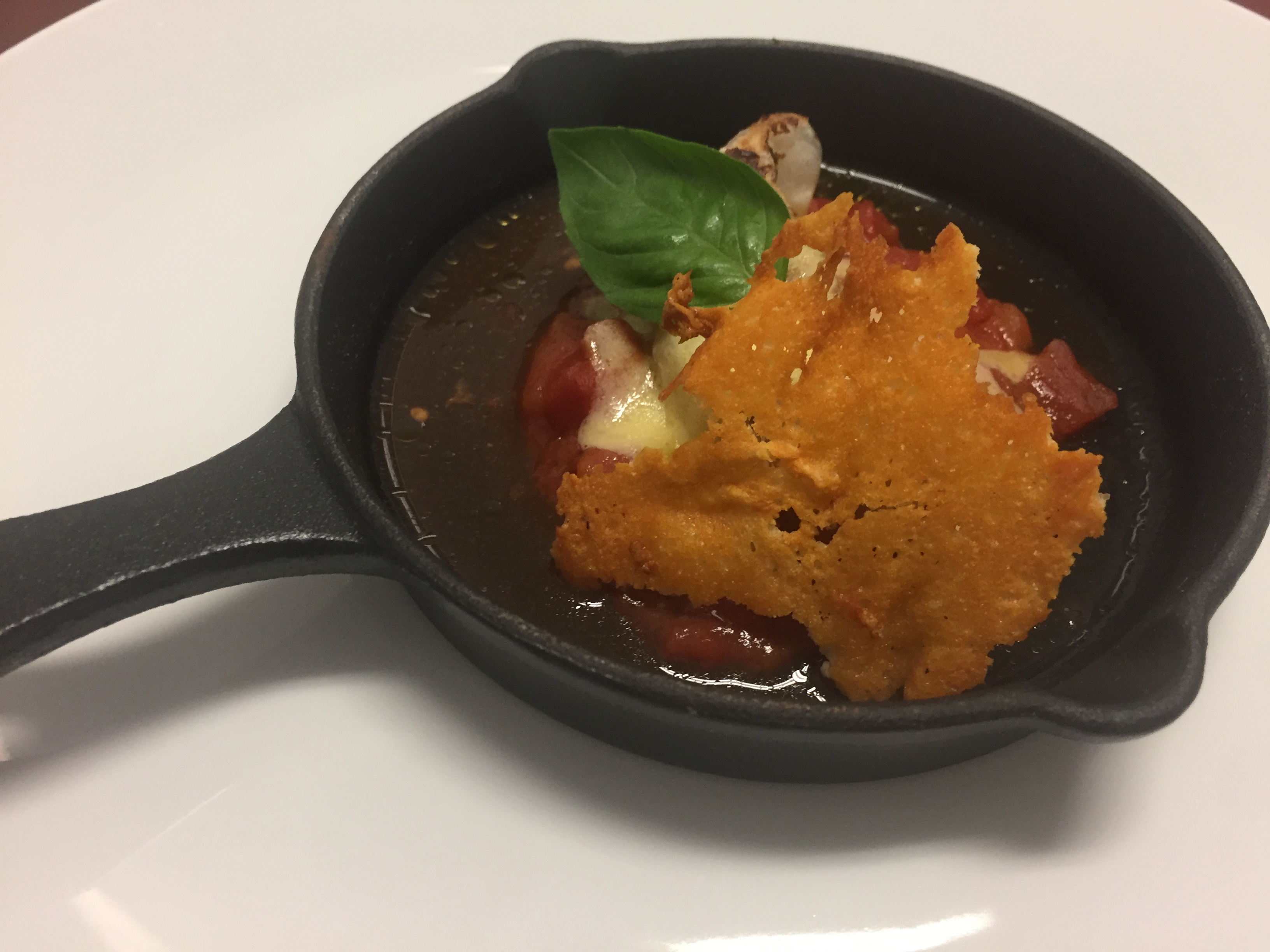 What's better than cheese? Two cheeses. Make a quick tomato based sauce using either canned or fresh tomatoes, add MARUKO Gyoza, then top with both a melted and a crisp cheese. We recommend colby or mozzarella cheese for the melted, and parmesan for the crisp one. To melt the cheese, simple put your gyoza topped tomato sauce into the oven with a generous amount of cheese on top. To make the parmesan crisp, all you need to do is sprinkle grated parmesan cheese into a hot pan and wait for the cheese to dry out and go crunchy.
Pull your melted cheese out of the oven and angle your parmesan for a fancy presentation. Be careful that your skillet will be hot!
Are you thinking to create your new menu? We are here to help your business. Please contact us from here.