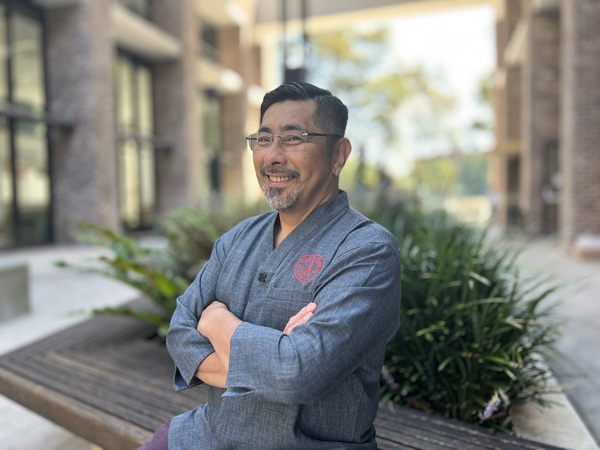 The ubiquity of OMAKASE continues to delight so many people, while at the same time it may have overstated its welcome with purists, especially if the concept has been adapted to better suit the restaurant. The phrase "leave it to the chef" (or "OMAKASE") gives chefs the freedom to serve whatever they want without worrying about whether or not their customers will like it. This means that customers have no way of knowing whether their highly priced meal will include dishes they dislike or love. However, KAISEKI is setting itself apart from the OMAKASE boom in its own unique way. The menu is rightly anticipated and will be prepared for both new customers and regulars who celebrate occasions throughout the seasons and in between.
Chef Kazu, formerly of the OMAKASE restaurant, Osaka Bar in Potts Point, is opening a new KAISEKI restaurant in Glebe. Although Osaka is best known as a commercial hub, it has also long been known as the nation's kitchen and home to chefKazu. His mother was the first woman in Japan to qualify as master of poisonous puff fish, so he comes from a family of chefs. To become a chef was a natural career choice for someone who was raised in Osaka, and his upbringing undoubtedly influenced the types of food he chose to specialise in. At the Ko-ya mountain Japanese shrine temple in Wakayama Prefecture, Chef Kazu got his start cooking vegan Shojin ryori. Over the course of a decade, he honed his cooking skills on the principled belief that seasonal, locally sourced ingredients are the most flavourful. After that, he spent five years as the head chef at a KAISEKI restaurant (a type of Japanese cuisine) that catered to the wealthy and allowed him to hone his skills in the KAISEKI style of cuisine.
Australia's seasons, though not as clearly distinct as in Japan, provides beautiful seasonal produce from the oceans and the farm, so the relationship between distributors and chefs is key as is the knowledge of seasonal ingredients. For instance, while red bream and yellow-fin tuna are both delicious year-round, they truly shine when they're in season. Despite KAISEKI not adhering to the same standards as KAISEKI in Japan, Chef Kazu is driven by a desire to excite diners with his innovative concept. His expertise allowed him to identify the peak of each season's harvest in Australia, which he then fused with traditional Japanese cooking methods to present as his own KAISEKI. 
The dessert course proves that this is the chef's original KAISEKI. Australians may miss having a traditional dessert to cap off their meal when dining on Japanese KAISEKi, which traditionallt places more emphasis on the main course and uses the dessert merely to refresh the palate with fresh seasonal fruits. Chef Kazu is looking forward to showcasing the perfectly balanced dessert dish, and he may introduce Japanese wagashi sweets or/and some typical Australian desserts depending on the season and occasion.
    Finally, harmony is a key component of Kazu's KAISEKI. He considers that the food pairing should follow the same 1+1=5 idea as degustation courses. This is because drinks, whether alcoholic or not, help the food stand out. Something essential to celebrating the seasons would be lost without the practise of pairing food and drink. The trend towards providing non-alcoholic pairings at high-end Japanese restaurants means that he incorporates this concept into his KAISEKI for teetotallers.
   In contrast to OMAKASE, KAISEKI caters to connoisseurs seeking out pleasure created with seasonal ingredients and the application of genuine, experienced cooking techniques. As they did at the old Osaka Bar in Potts Point, where they successfully hosted, Chef Kazu's wife, Mari, works the front of the house. As per the chef's quality focused policy, with only one sitting each night, all guests can relax and enjoy the degustation at their leisure without having to rush. The limited 12-person capacity per night is likely to fill up quickly. Osaka Bar will start operation on the 7th March, Open 5 days from Tuesday to Saturday, Monday and Sunday are closed. Dinner serice is guests can choose your start course any time between 5:30 to 8:00pm, while lunch service opens Thursday, Friday, and Saturday only, starts 12pm at once.   Make your reservations starting today!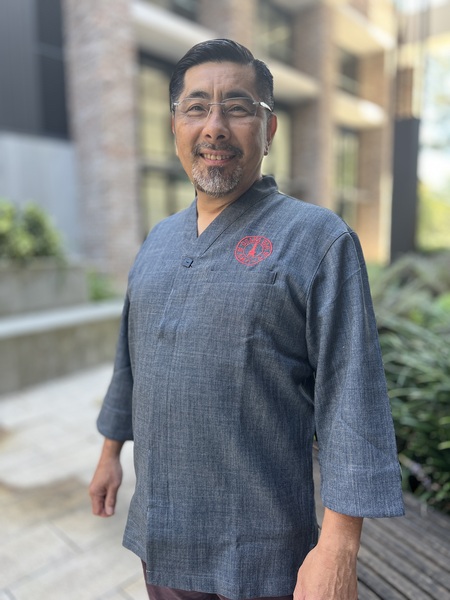 18a Wentworth St, Glebe NSW 2000