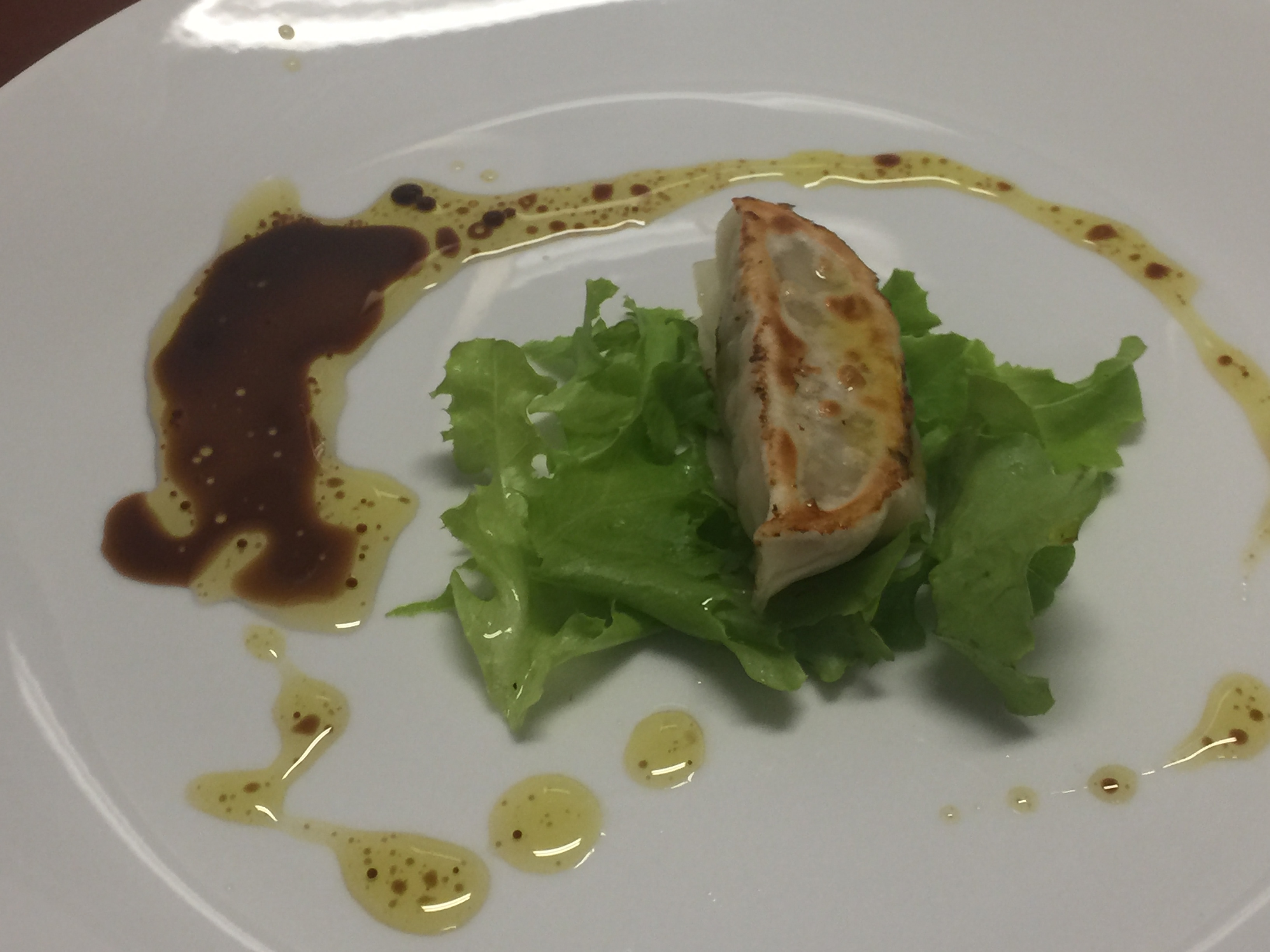 Vinegar and oil are common ingredients for dipping sauces for gyoza. Put a healthy spin on it by adding some salad! Mix extra virgin olive oil and balsamic vinegar and splash it on a plate for a decorative effect. Add salad leaves of your choice, and finally your MARUKO Gyoza.
It's a good way to mix two side dishes together to create a main dish, or keep the serving size small as an entree. Either way, it's always a good thing to eat more fresh vegetables.
Are you thinking to create your new menu? We are here to help your business. Please contact us from here.