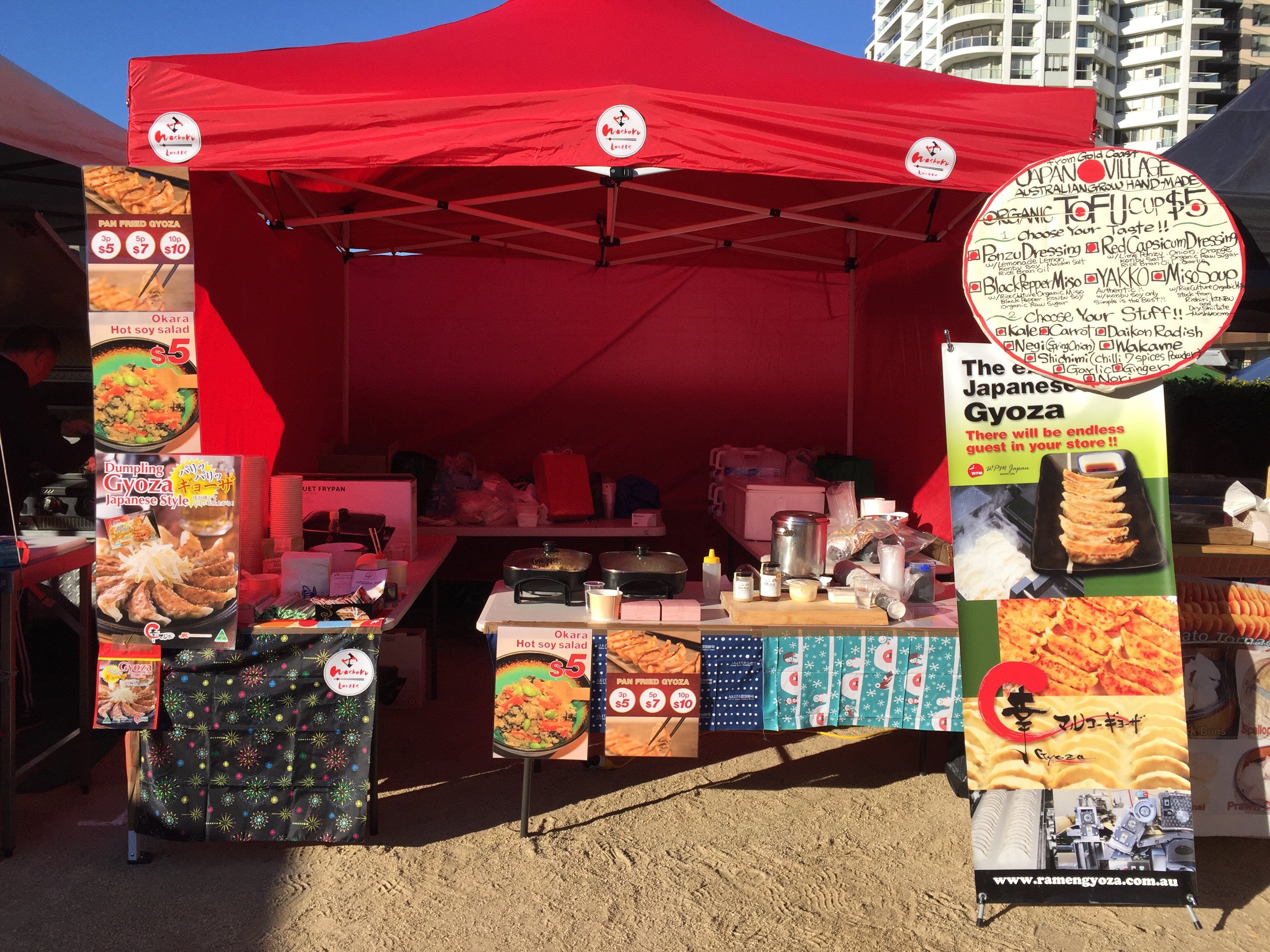 Thank you all for coming to Kirribilli Market last Saturday. I was so happy to see you all!
We were in the red marquee, as Washoku Lovers brand colour, and making Washoku dishes to introduce Japanese food culture to Kirribilli Market!
The menu;
MARUKO Gyoza, crispy Pan-fried style
Hot (not spicy) soy salad, tofu and vegetables
Tofu cups by Healthy Pulse, with original dressings such as ponzu dressing, red capsicum dressing, black pepper miso, konbu soy sauce and miso soup!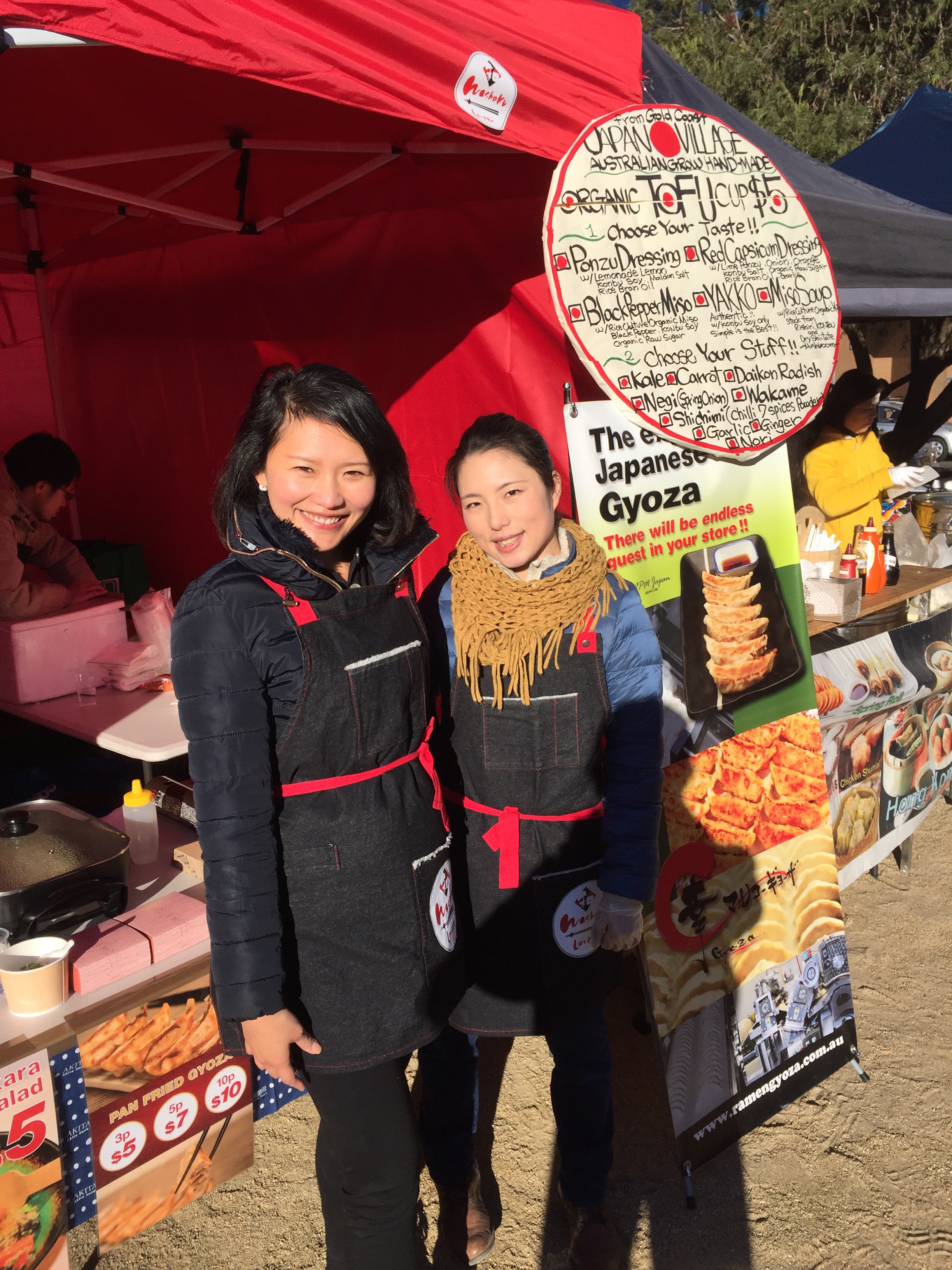 Chef Kanako from Washoku Lovers Kitchen made our super crunchy gyoza perfect every time 🙂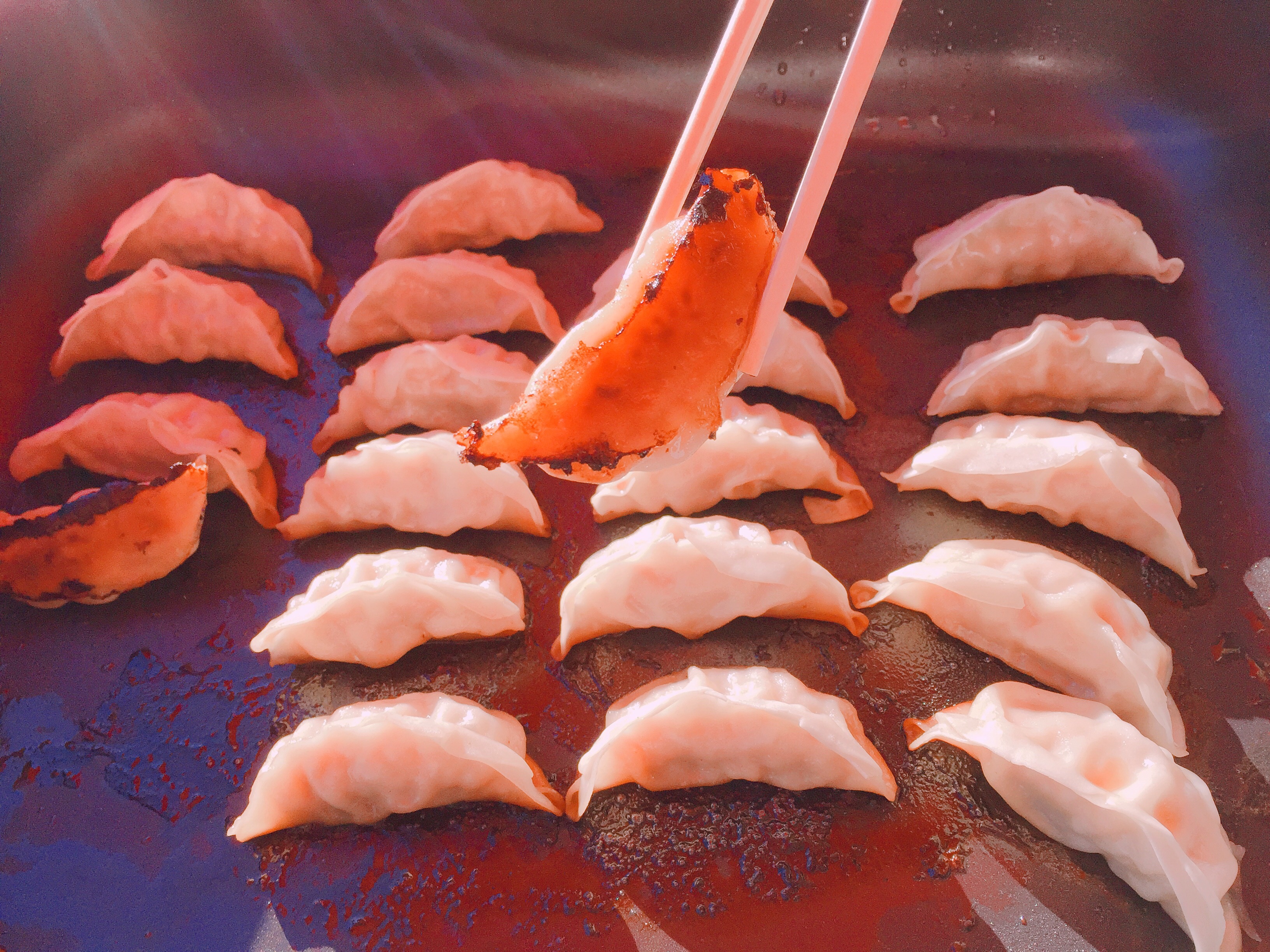 MARUKO Gyoza was very popular, and sold out at 1:10pm! If you visited us late afternoon, we probably didn't have much food… we sold out of all food at 2:30pm! We were so sorry that some people missed out!
Next time, it would be around October, we would like to meet you all again at Kirribilli Market to introduce different Washoku.
Any requests? 🙂
Please leave your comments here if you have any requests!
Ps, I'm going back to Japan for my sister's wedding next week! I'll post authentic Washoku as much as I can straight from Japan! Follow us on Instagram and Facebook.