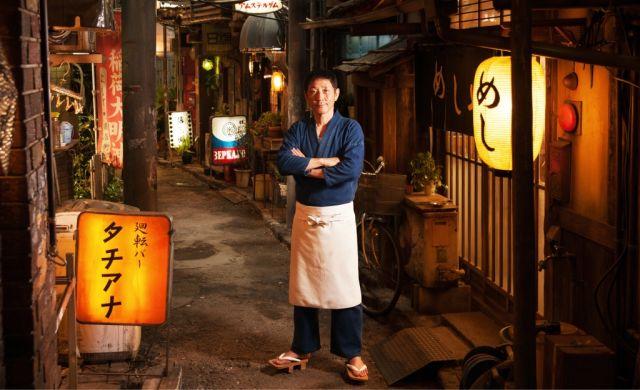 The Japanese Film Festival starts tomorrow! Have you booked any films you want to see? Of course our recommendation is the special "foodie" screening of Midnight Diner. Don't forget about Curry Month either!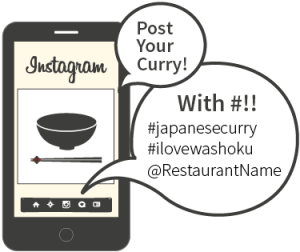 Go to any of our partnered restaurants on the list and take a photo of your curry!
Post it on Instagram with hashtags!
*1 Prize after 1st November to 15th:
$50 Voucher*2 or
A pair of tickets for next cooking class event "Washoku Lovers Kitchen – Japanese curry" on 22nd November!!
*1 A winner will get to choose which prize to get.
*2 $50 Voucher can be redeemed only at Washoku Lovers partnered restaurants.
Coincidentally, Mappen, Oiden, Tenkomori, and Izakaya Yebisu all serve curry, and they're super close to George Street Cinema! Your whole night should be sorted out now.
In other news, it is now November! What does this mean? Well if we were in Japan, it would be sushi season. Ocean temperatures would be getting colder right now in the Northern Hemisphere, which leads to an increase in fatty fish. The cold weather also means hot pots and lots of other warm foods.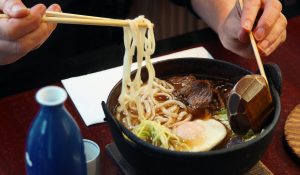 Photo: Sukiyaki from Komachi
But when we face reality (even as you look out at today's terrible weather), it's actually officially less than one month until summer! And it does seem like it's going to be scorching hot this year. We're approaching the height of good food – fruits are in season, as is seafood (Christmas morning at the Fish Markets, anyone?), and it's an odd weekend if you can't smell at least one BBQ going on.
Try these Japanese summer foods this year:
Unagi-don: rice topped with eel, glazed with soy sauce
Kakigori: shaved ice topped with any number of flavours (matcha with azuki is a must try)