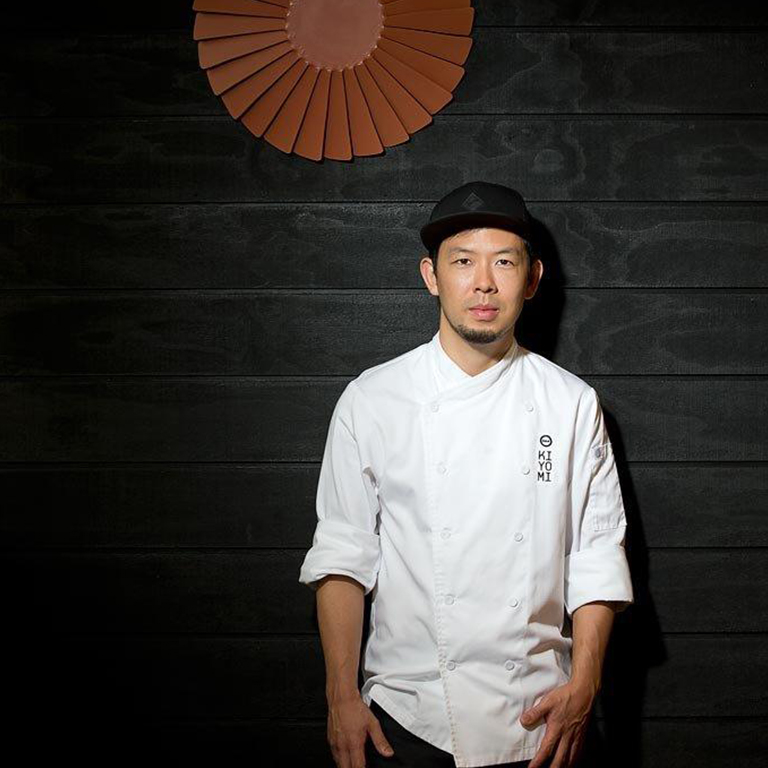 Name: Chase Kojima
Country: Born in San Francisco, CA. USA
Restaurant: Sokyo at the Star, Sydney & Kiyomi – Jupiters Casino, Gold Coast
Washoku Lovers: How long have you been cooking professionally?
Chef Chase: I started my restaurant career at my family restaurant at age 11yo. Of course started from washing dishes, bussing, runner, amateur server, etc…
Probably starting cook at age 13yo. I had one no choice, just helping the family.
WL: How long have you been living in Australia?
Chef Chase: Mid 2010, CEO from the Star invited me to come to Sydney (I was in Tokyo/Las Vegas at the time) They flew me First Class, tour on Sydney's best restaurants, met with premium supplier, of course the fish market tour etc… It was a "Love at first sight" I moved to Sydney early 2011, to open Sokyo.
WL: How often do you go to Japan as a chef?
Chef Chase: I went to Japan probably so much I know more Japanese food and restaurant then the most that live there. The many time in Kyoto, I learned the beauty of minimal seasoning, extracting the maximum flavour of the produce by aging, curing, using the seasonal product. In Tokyo, meet chefs, suppliers, and basically eat at restaurants that is known as "Best of the Best"
I got to Japan to keep in standards in the highest level and bring back this energy and flavour to my team and my guests.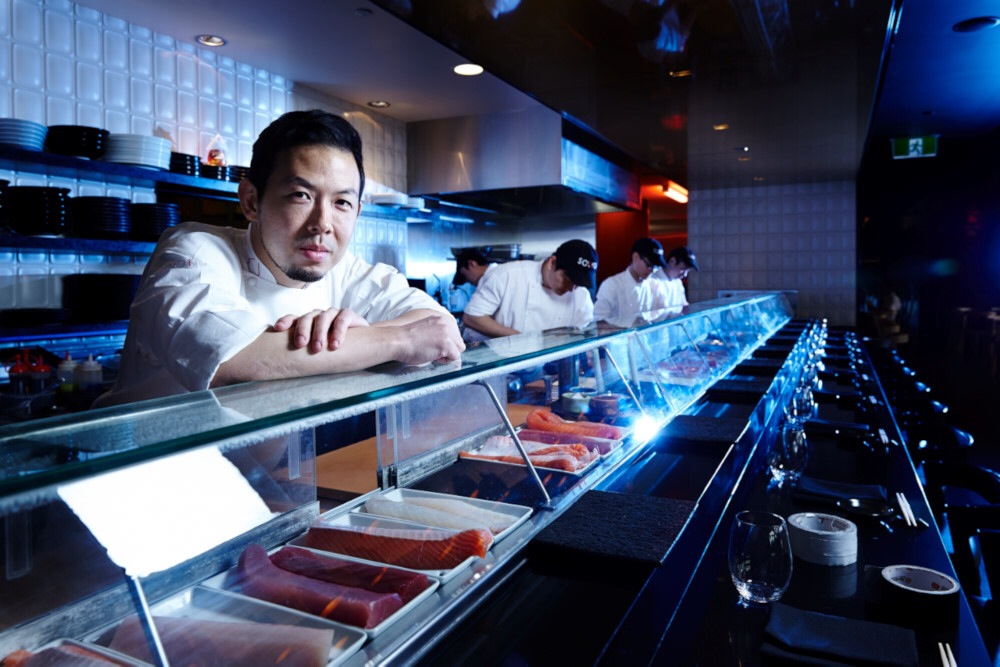 WL: Where did you train to cook "Washoku"?
Chef Chase: Most of my basic training was from my father, Sachio Kojima. He was a "Old School" washoku chef and one of few chefs that brought Japanese cuisine to San Francisco, CA in the 80's. I love the fact that I learned the traditional and strictly focus on perfecting each style of washoku. In the late 90's, San Francisco, fine dining gets very favourite and popular, because my father's restaurant was opened til very late, we have great chefs come and eat after they finish their work. We often times get invited so no choice but to go when our restaurant was closed.
WL: Were there any opportunities to start to learn "Washoku"?
Chef Chase: What we all known is that Japanese produce is very good and is highly respected by the best chefs in the world. Because of this, Washoku and simple Japanese techiques (like dashi) is being used everywhere.
WL: What do you think about cooking Washoku" out of Japan?
Chef Chase: I think it is so essential to know and learn all style of cooking style at this modern age. Because of the easy access to internet or books, etc, young chefs and even non-chefs know so much about food, its important to know as much as to can, but in a deeper view. Knowing and focusing why and how sometime works, and why this hows when you do this, etc… a lot is changing in the chefs focus, but with Washoku, not much its. Washoku at most part is not being used correctly outside of Japan. Washoku is the best, I want to share this to everyone, step by step.
WL: Do you have a "Washoku signature dish" or a" favourite Washoku dish" you enjoy cooking?
Chef Chase: I have so much favourite and "signature dishes". I will like to share my tempura dish. I use Hokkaido scallop, I stuff it will nori butter, then deep fry to tempura. To serve, I put a generous amount of Yasa caviar, serve it was tarragon ponzu sauce on the side. Even Rene from Noma loved my tempura =)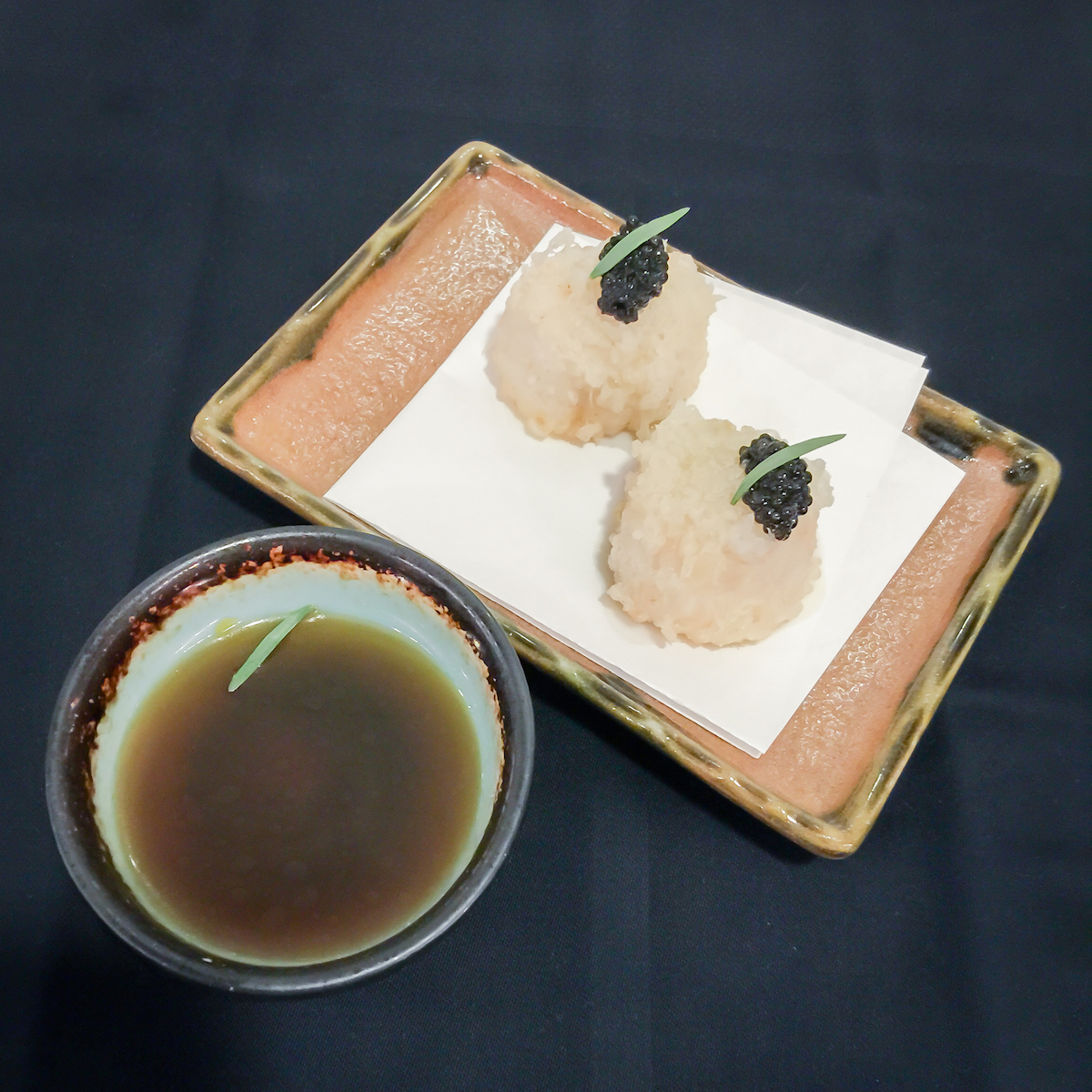 WL: What's your opinion on mixing Washoku with other food cultures?
Chef Chase: Things got to be interesting, fresh, new, fun, cool. Traditional is very important and has to have the full respect, but using cool and unique combination is what I love to do and can open up new creation and cuisine.
WL: Anything funny you'd like to share?
Chef Chase: I have a new restaurant in the Gold Coast in Jupiters Casino. We were having a hard time coming up with a new name for the restaurant. Because I use a lot of citrus so I asked what do you think of "Kiyomi". My CEO and directors love it and now it was official. Kiyomi is my mother's name =)
WL: Is there another chef that you most admire?
Chef Chase: I really respect "Old School" chefs that don't care about money but are just focused on cooking it nice day in and day out. Like chef Jiro-san from Sukiyabashi Jiro.
WL: Any advices (suggestions) to Washoku Lovers when they eat Washoku?
Chef Chase: Cook at home, cook Washoku at home. Its healthy, easy, delicious. When you dine out focus on details on why the chef made it like it (im not talking about shit restaurants that make has no chefs and is focused my generating cash flow) there is a lot of good chefs that don't get recognised enough. Please share your great experience and attention the chef, and server.
WL: Any advice you would give to someone wanting to become a chef?
Chef Chase: Work hard play hard son! Welcome to the endless journey of profection. Love food, love sharing good food. Good food brings happiness. We are heroes. @chasekojima